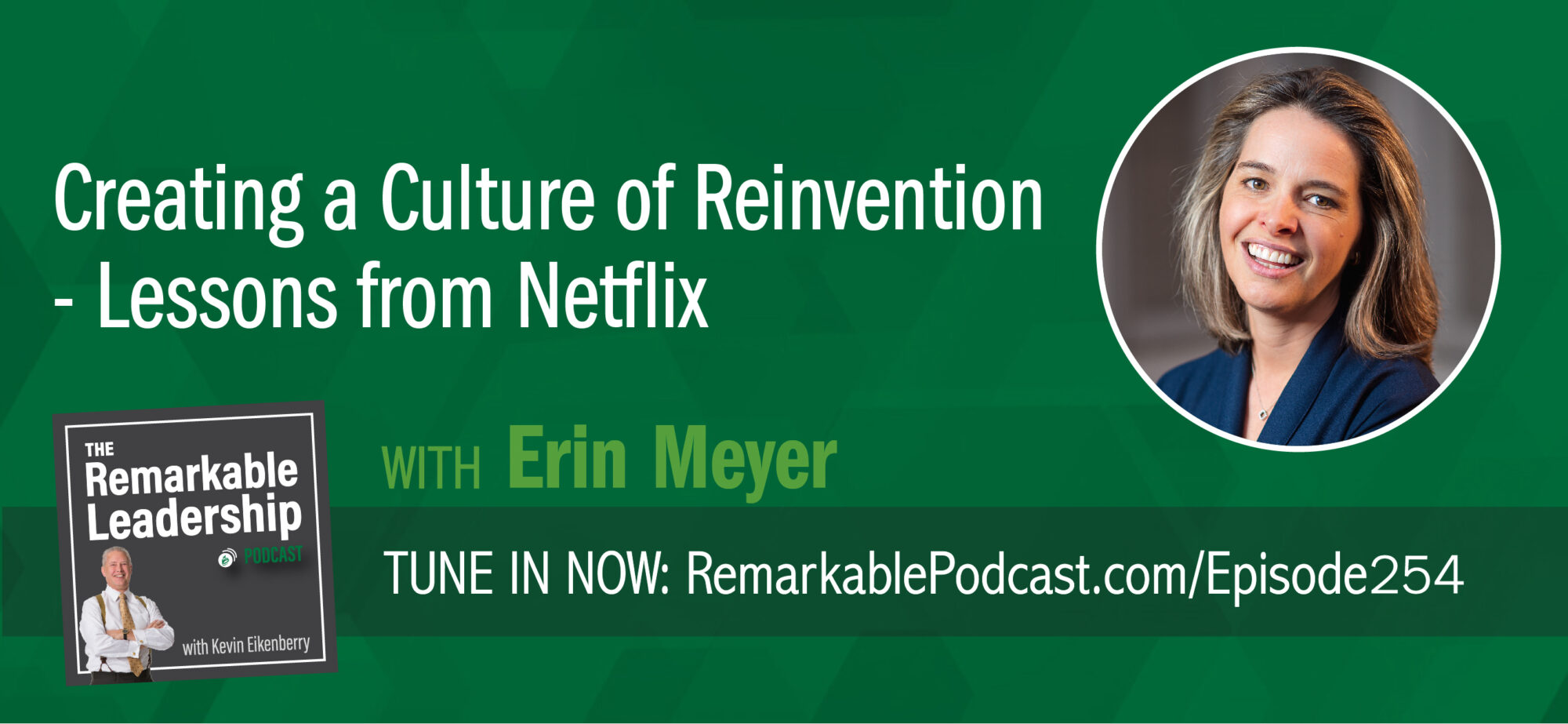 Are you one of the 20 million to download the Netflix Culture deck? Whether you did or just looked it up now, you will recognize that Netflix operates at the edge of chaos, or so it seems. Yet, they have been able to re-invent themselves as the environment has shifted and created a company of innovators. Erin Meyer is the co-author of No Rules Rules Netflix and the Culture of Reinvention with Netflix co-founder Reed Hastings. She joins Kevin to talk not only about culture but building a culture of freedom. Netflix encourages all employees to make decisions based on the context and direction of the company. This can only happen with strong leadership, foundational principles, and the right employees. Although Erin uses Netflix as the example, there are lessons and principles which can apply to your organization and your team.
In this episode, Erin discusses:
The Netflix Culture
Leading by context not control
Feedback
The Keeper test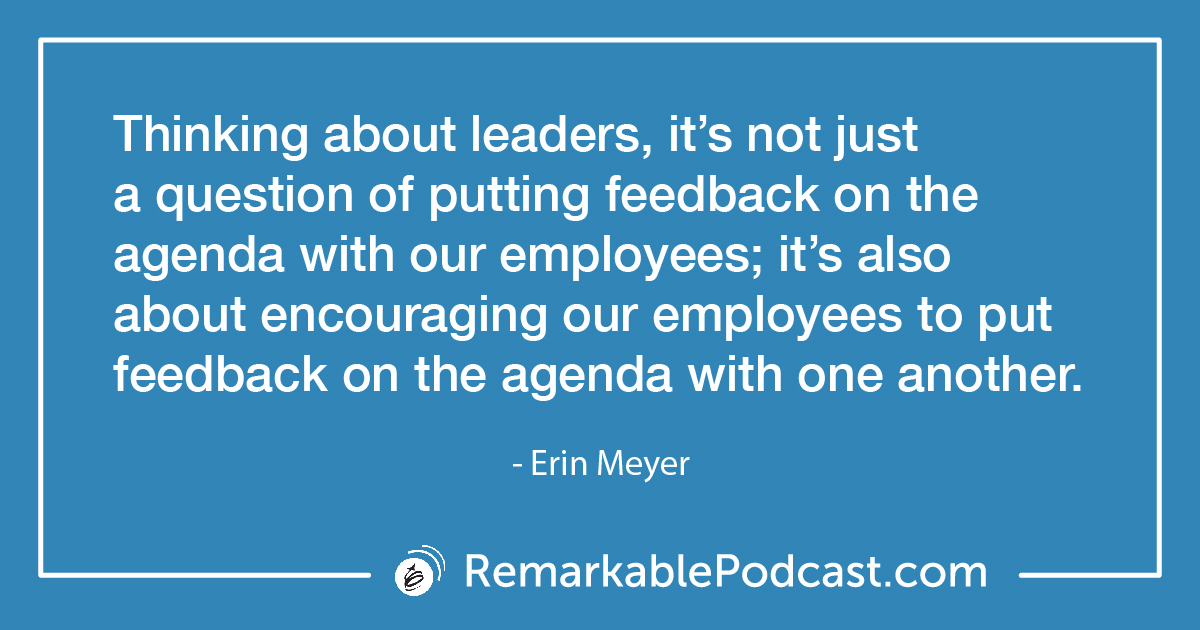 Remarkable Dialogue
Ask yourself: Are you operating from a position of error prevention or innovation?
Leave your answer in the comments below.
This episode is brought to you by…
13 Days to Remarkable Leadership, a free leadership video series based on Kevin's book, Remarkable Leadership.

Sign Up
Additional Leadership Resources
Book Recommendations:
Connect with Erin Meyer:
Related Podcast Episodes:
Follow the Podcast
Don't miss an episode! Follow this podcast through the options below.
Leave a Review
If you liked this conversation, we'd be thrilled if you'd let others know by leaving a review on Apple Podcasts. Here's a quick guide for posting a review.

Join Our Facebook Group
Join our Facebook community to network with like-minded leaders, ask us questions, suggest guests and more. We welcome your wealth of experience and hope you will join us in sharing it with others on their leadership journey.
You can join the group here: facebook.com/groups/RemarkableLeadershipPodcast/