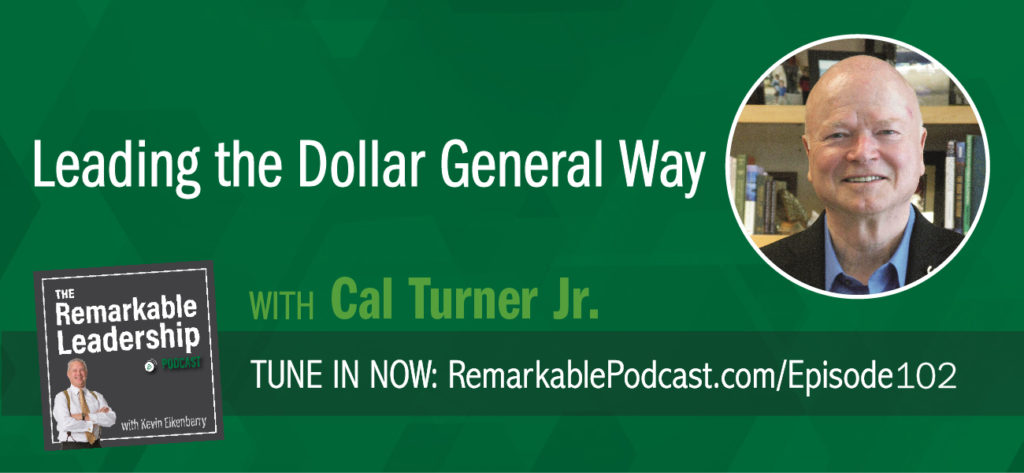 Former CEO of Dollar General and now author, Cal Turner Jr., joins Kevin to talk about the family business. His father and grandfather founded Dollar General and his new book, My Father's Business: The Small-Town Values That Built Dollar General into a Billion-Dollar Company. chronicles how the small-town values with which he was raised helped him guide Dollar General from family enterprise to national powerhouse. A solid family relationship is vital to the success of a family company, especially during challenging times. However, Cal would also argue that relationships and serving others are the basis for any organization.
In this episode, Cal shares:
Advice about the connection between business and family.
Lessons moving into a leadership role.
Difference between a leader, manager, and boss.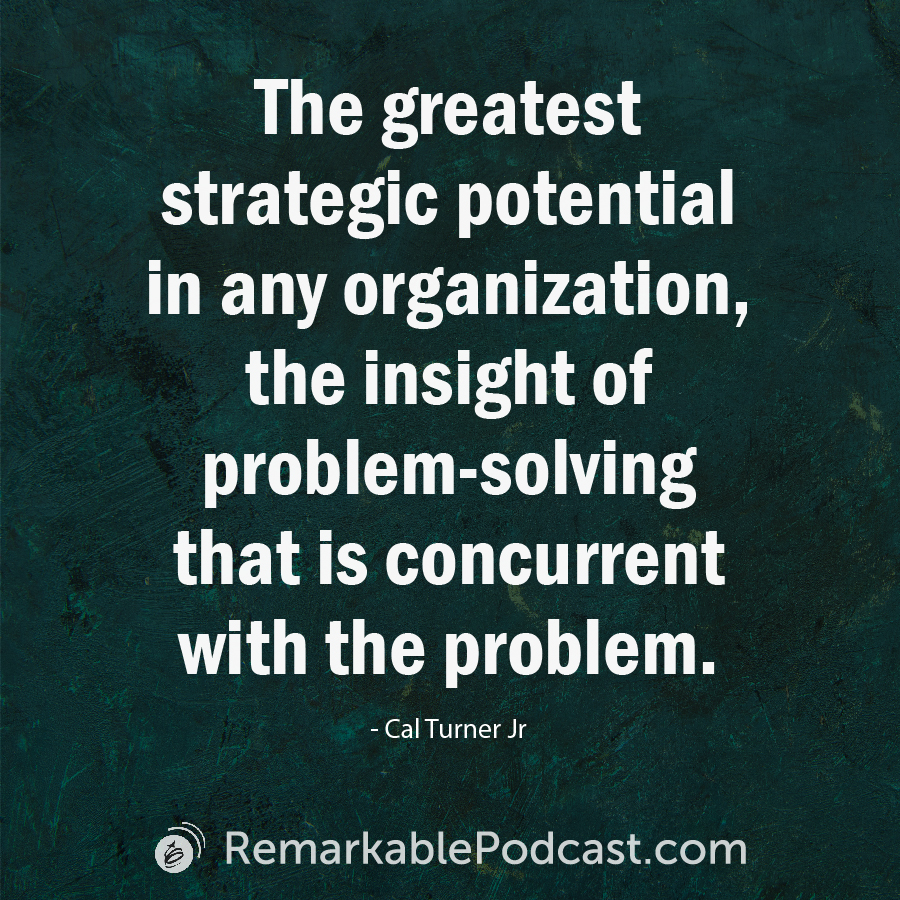 Remarkable Dialogue
Ask yourself: Are you leading or managing?
Leave your answer in the comments below.
Additional Leadership Resources
Subscribe to the Podcast
Don't miss an episode! Subscribe to this podcast through the options below.
Leave a Review
If you liked this conversation, we'd be thrilled if you'd let others know by leaving a review on Apple Podcasts. Here's a quick guide for posting a review.

Join Our Facebook Group
Join our Facebook community to network with like-minded leaders, ask us questions, suggest guests and more. We welcome your wealth of experience and hope you will join us in sharing it with others on their leadership journey.
You can join the group here: facebook.com/groups/RemarkableLeadershipPodcast/