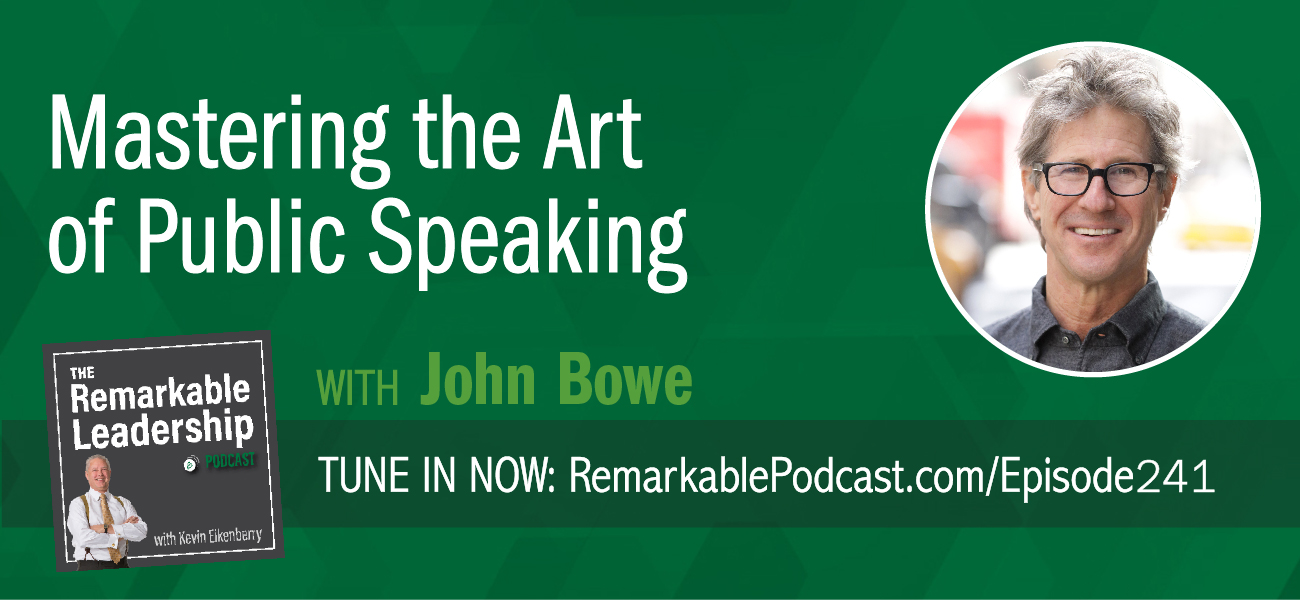 We speak 16,000-20,000 words a day, yet 74% of us have anxiety about speaking in front of people. As a leader, you've probably shared information with your organization. Most likely, you have had to stand in front of a room full of people and deliver said information. So, how do you feel? Do you embrace the opportunity or put your head down and get the job done? John Bowe believes public speaking is a skill we can all learn if we have the right mindset. John is a speech trainer and the author of I Have Something to Say: Mastering the Art of Public Speaking in an Age of Disconnection. He sits down with Kevin to discuss how we can represent our ideas in a way that best serves our audience. The last thing we want to do and waste someone's time when we are sharing information. We need to think about the audience and their needs when we prepare our presentation.
In this episode, John shares:
Why we are in an age of disconnection.
Recommendations to start your journey to become a better public speaker.
Thoughts on speaking and virtual connections.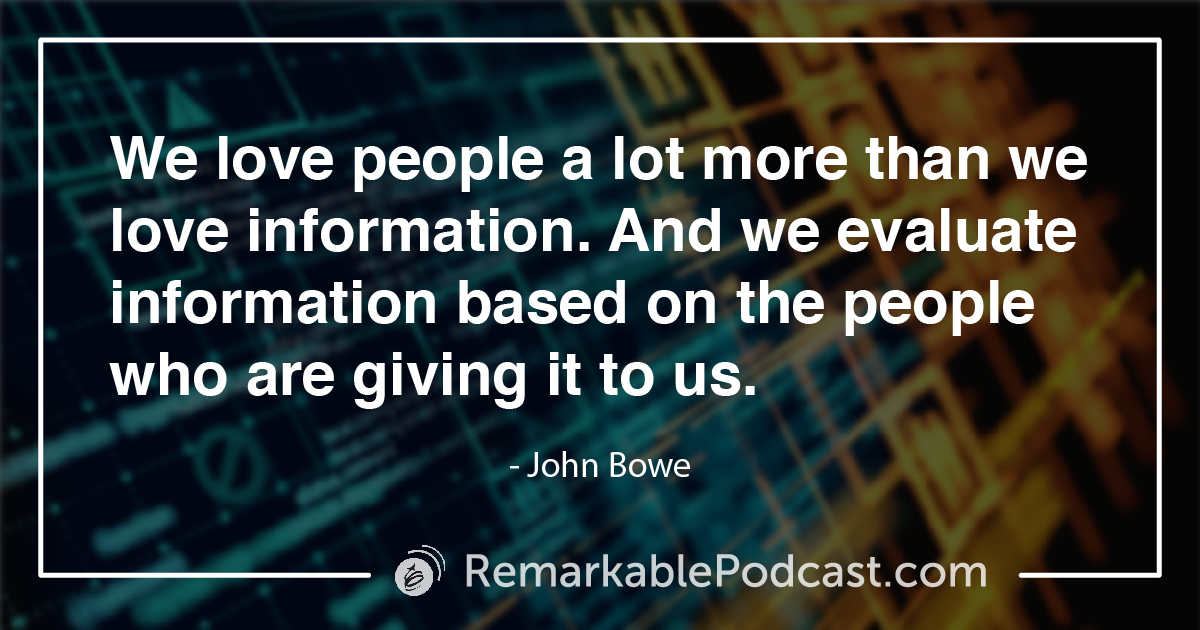 Remarkable Dialogue
Ask yourself: What would happen if we just talked to each other?
Leave your answer in the comments below.
This episode is brought to you by…
Unleashing Your Remarkable Potential, Kevin's free weekly e-newsletter. It's full of articles and resources to help you become a more confident and successful leader.

Sign Up!
Additional Leadership Resources
Subscribe to the Podcast
Don't miss an episode! Subscribe to this podcast through the options below.
Leave a Review
If you liked this conversation, we'd be thrilled if you'd let others know by leaving a review on Apple Podcasts. Here's a quick guide for posting a review.

Join Our Facebook Group
Join our Facebook community to network with like-minded leaders, ask us questions, suggest guests and more. We welcome your wealth of experience and hope you will join us in sharing it with others on their leadership journey.
You can join the group here: facebook.com/groups/RemarkableLeadershipPodcast/