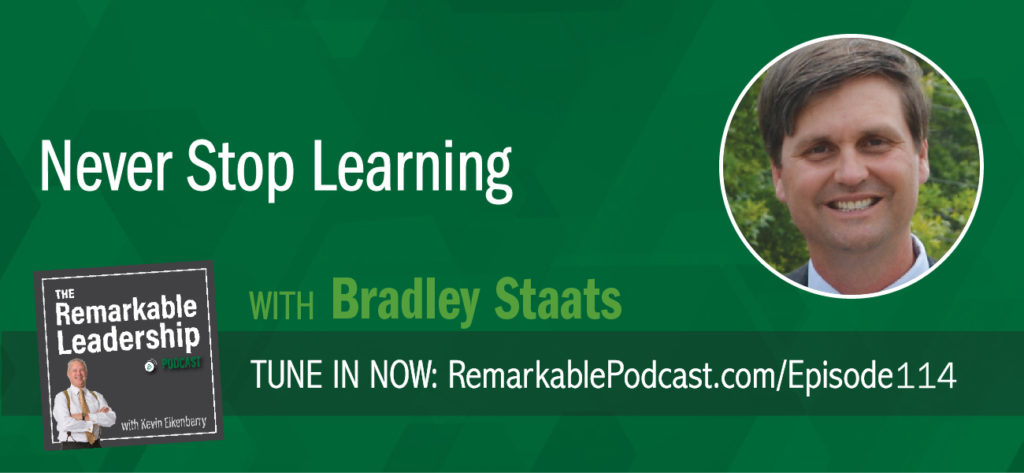 Long-term success is dependent on continuous learning, yet we often find that we get in our own way. Dr. Bradley Staats, author of Never Stop Learning: Stay Relevant, Reinvent Yourself, and Thrive, joins Kevin to discuss dynamic learning, both personally and organizationally. Brad describes not only a framework to help you become more effective as a lifelong learner, he discusses how you can help your team continue to learn. You must create the space for questions and thought-sharing. Further, he outlines an exercise you can do to continue to open yourself up and learn
In this episode, Brad and Kevin chat about 1. Failure. 2. Reflection. 3. Optimal distinctiveness.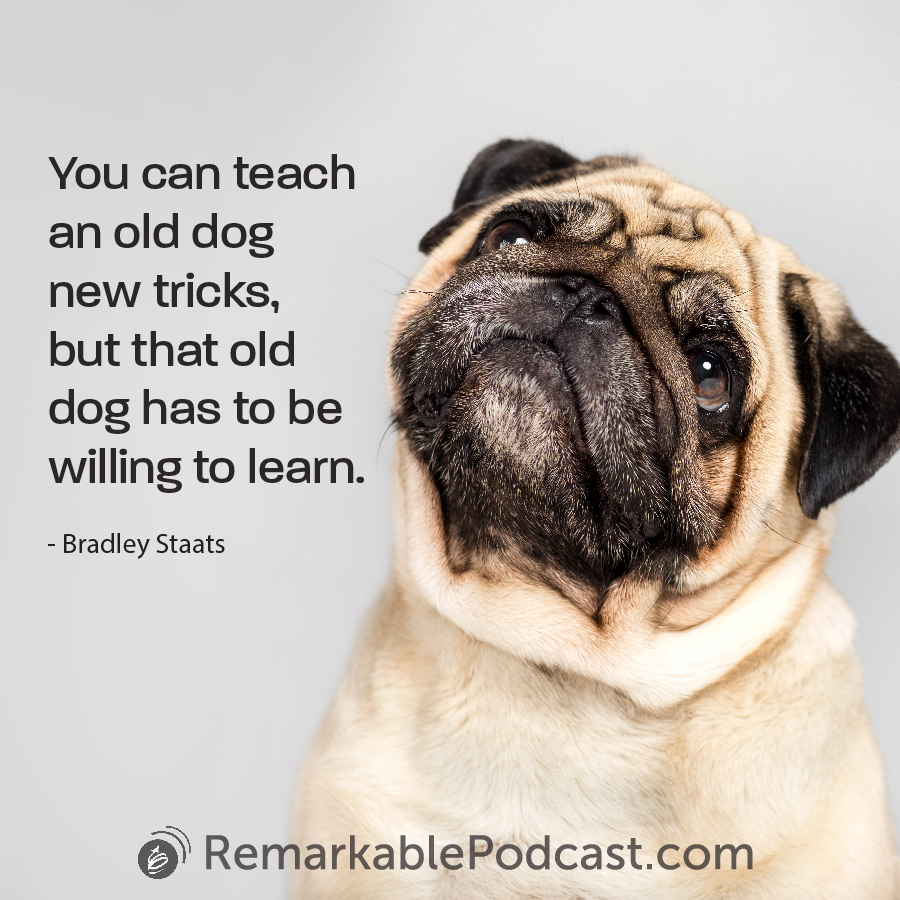 Remarkable Dialogue
Ask yourself: What happens if you don't try?
Leave your answer in the comments below.
Additional Leadership Resources
Subscribe to the Podcast
Don't miss an episode! Subscribe to this podcast through the options below.
Leave a Review
If you liked this conversation, we'd be thrilled if you'd let others know by leaving a review on Apple Podcasts. Here's a quick guide for posting a review.

Join Our Facebook Group
Join our Facebook community to network with like-minded leaders, ask us questions, suggest guests and more. We welcome your wealth of experience and hope you will join us in sharing it with others on their leadership journey.
You can join the group here: facebook.com/groups/RemarkableLeadershipPodcast/