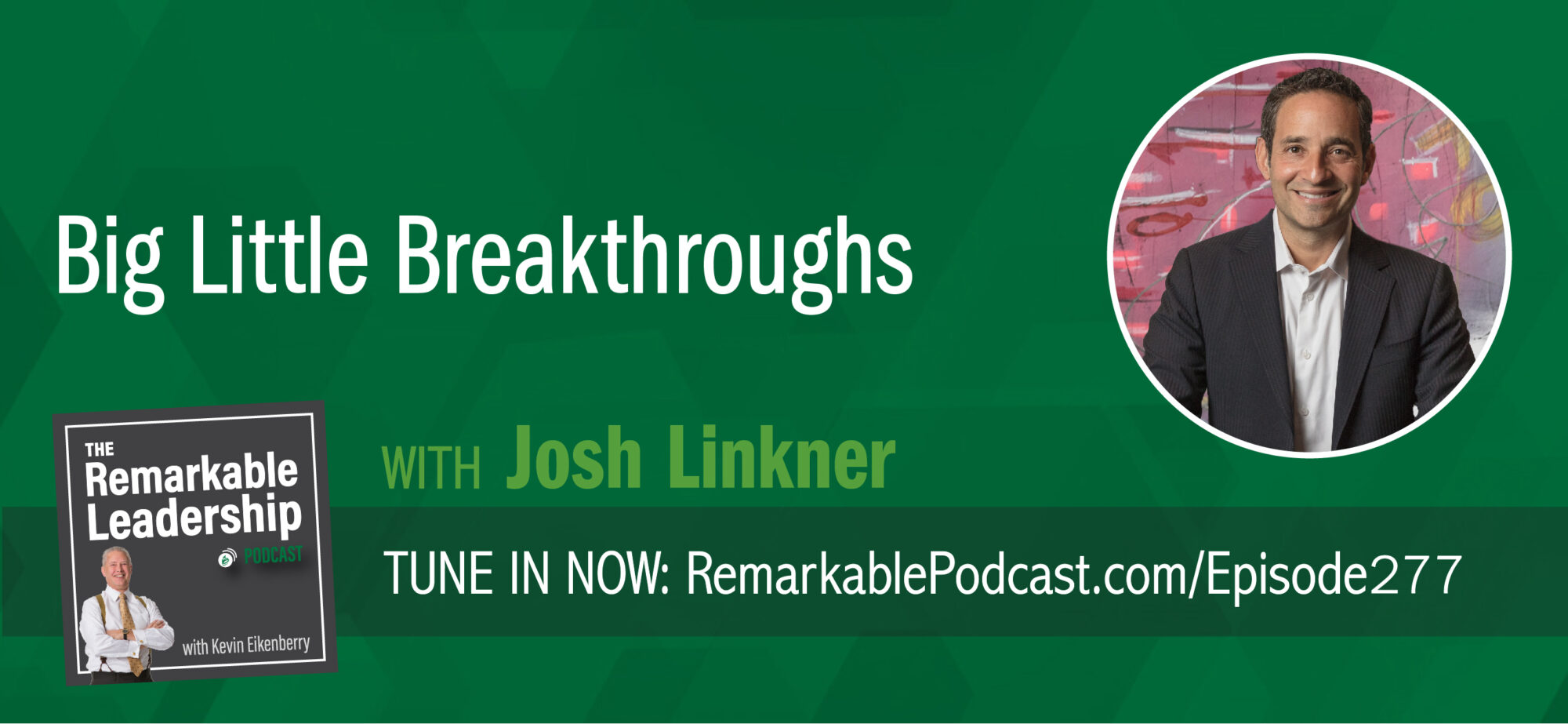 Innovation. Is it creativity? Is it disruption? Is it personal or organizational? It can be all of that and more. Josh Linkner joins Kevin to discuss innovation and a growth mindset. Josh is the author of Big Little Breakthroughs: How small, everyday innovations drive oversized results. and shares that research shows our brain is not fixed. We can develop our innovative skills. Innovation doesn't have to be big or brand new. We can cultivate small ideas, which are less risky and more accessible. We can also innovate around the outcomes we are already doing. Small adjustments can make a big difference.
In this episode, Josh shares:
The difference between offensive and defensive innovation.
The 70/30 rule.
How our environment plays a role in innovation.
Remarkable Dialogue
Ask yourself: Do you have a "To Test" list?
Leave your answer in the comments below.
This episode is brought to you by…
Unleashing Your Remarkable Potential, Kevin's free weekly e-newsletter. It's full of articles and resources to help you become a more confident and successful leader.

Sign Up!
Additional Leadership Resources
Follow the Podcast
Don't miss an episode! Follow this podcast through the options below.
Leave a Review
If you liked this conversation, we'd be thrilled if you'd let others know by leaving a review on Apple Podcasts. Here's a quick guide for posting a review.

Join Our Facebook Group
Join our Facebook community to network with like-minded leaders, ask us questions, suggest guests and more. We welcome your wealth of experience and hope you will join us in sharing it with others on their leadership journey.
You can join the group here: facebook.com/groups/RemarkableLeadershipPodcast/