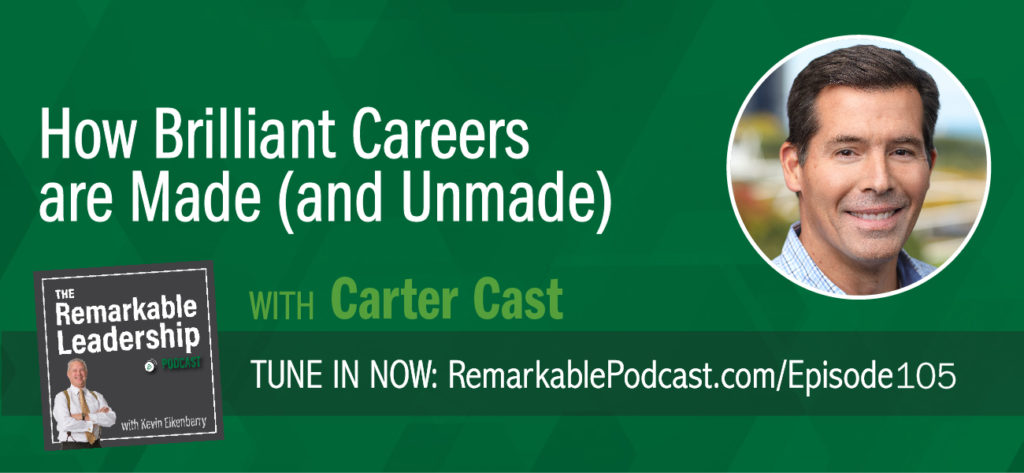 Early in his career, Carter Cast sat in a tough meeting with his supervisor and learned a hard truth about himself. He says it derailed him for a time and then led to the research to understand what impeded the career progress of talented people. Carter is very candid with Kevin about that meeting and shares his research and about his book, The Right (and Wrong) Stuff: How Brilliant Careers are Made. Carter believes we must understand our own vulnerabilities to work around or manage them, so we don't sabotage our future.
In this episode, learn more about:
The 5 archetypes that derail careers.
The 3 top competencies of high achievers.
Top 5 motivators.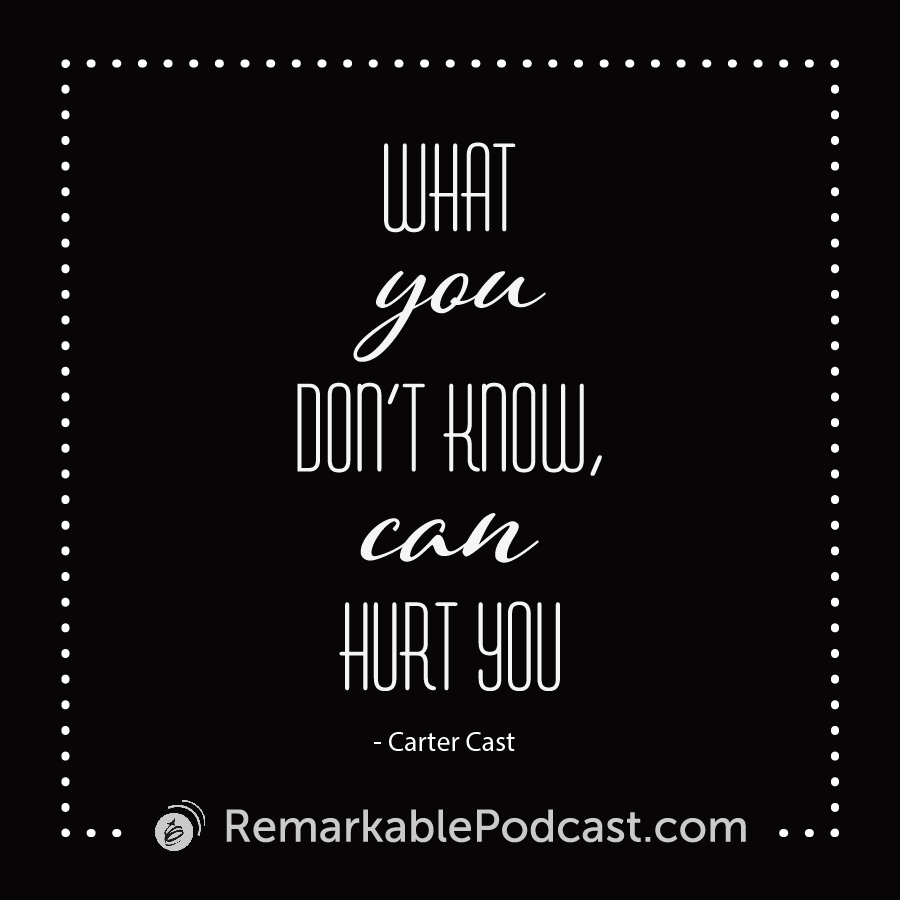 Remarkable Dialogue
Ask yourself: What is your blind spot?
Leave your answer in the comments below.
Additional Leadership Resources
Subscribe to the Podcast
Don't miss an episode! Subscribe to this podcast through the options below.
Leave a Review
If you liked this conversation, we'd be thrilled if you'd let others know by leaving a review on Apple Podcasts. Here's a quick guide for posting a review.

Join Our Facebook Group
Join our Facebook community to network with like-minded leaders, ask us questions, suggest guests and more. We welcome your wealth of experience and hope you will join us in sharing it with others on their leadership journey.
You can join the group here: facebook.com/groups/RemarkableLeadershipPodcast/