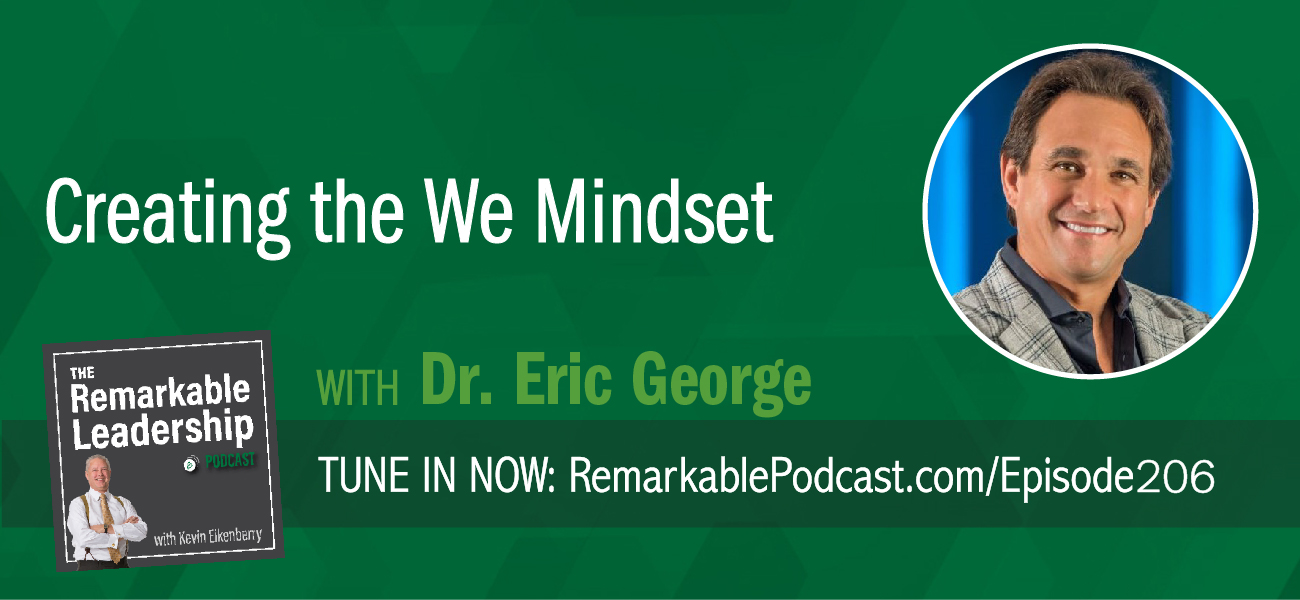 Although we all try at times, we just can't do it all nor can we do it alone. For our teams and organizations to become successful, we need to change this mindset. Kevin sits down with Dr. Eric George; hand surgeon, investor, philanthropist and author of We: Ditch the Me Mindset and Change the World. George recognized the importance of connection when he started treating patients from every background, ethnicity, age, and gender. He also realized in healthcare; you want the best outcome for your patient. This requires that I depend on you and you depend on me. It's about WE. This translates to business. People want their leaders to care for them. Kevin and Dr. George talk about what he's learned from medicine and how he expanded his reach.
In this episode, Dr. George discusses 1. The We mindset. 2. Perseverance through connectedness. 3. Work-Life balance.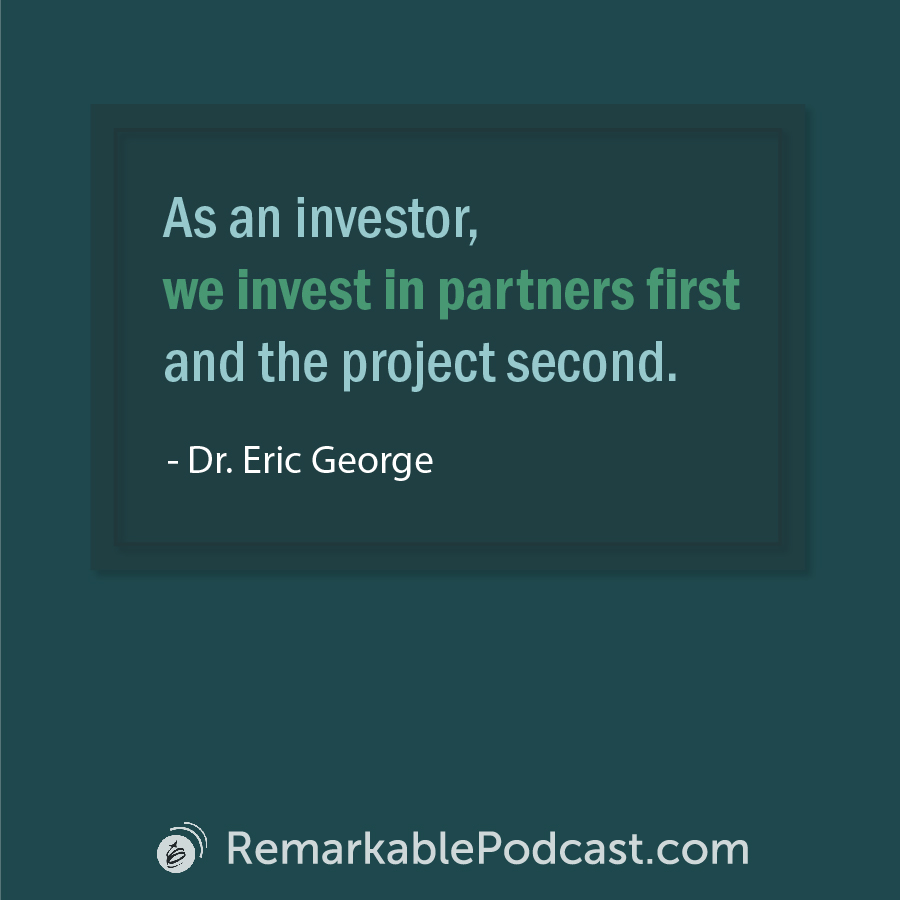 Remarkable Dialogue
Ask yourself: What can we accomplish together?
Leave your answer in the comments below.
This episode is brought to you by…
Unleashing Your Remarkable Potential, Kevin's free weekly e-newsletter. It's full of articles and resources to help you become a more confident and successful leader.

Sign Up
Additional Leadership Resources
Subscribe to the Podcast
Don't miss an episode! Subscribe to this podcast through the options below.
Leave a Review
If you liked this conversation, we'd be thrilled if you'd let others know by leaving a review on Apple Podcasts. Here's a quick guide for posting a review.

Join Our Facebook Group
Join our Facebook community to network with like-minded leaders, ask us questions, suggest guests and more. We welcome your wealth of experience and hope you will join us in sharing it with others on their leadership journey.
You can join the group here: facebook.com/groups/RemarkableLeadershipPodcast/