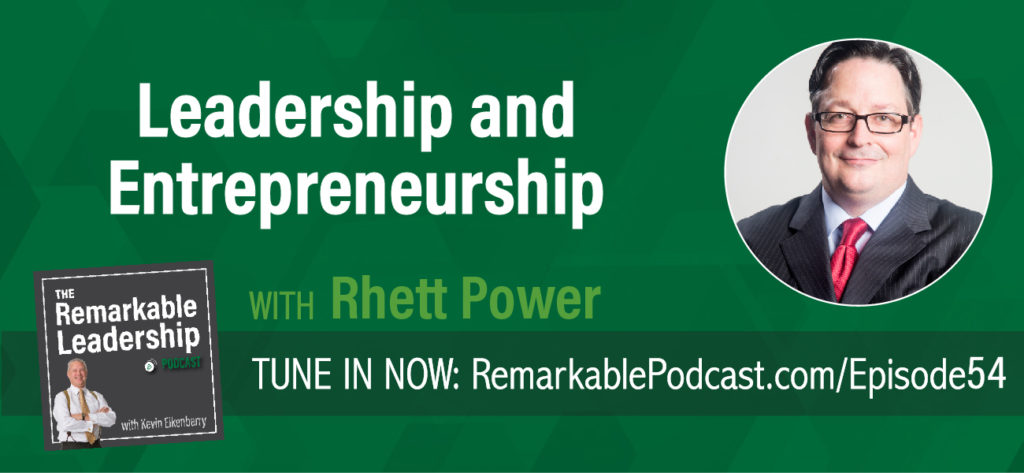 The Entrepreneur's Book of Actions breaks down actions leaders/entrepreneurs can take to make small daily changes for a big impact. Rhett Power, award-winning entrepreneur (Wild Creations), consultant, speaker and author joins Kevin to talk about his book and his leadership journey. He shares insights on working without capital and how to persevere through the not so great times.
In this episode, Kevin and Rhett look at:
Lessons from an entrepreneur.
The difference between leadership and management.
Critical habits for entrepreneurial success.
Make a personal mission statement to understand why you are doing what you are doing.

– Rhett Power
Remarkable Dialogue
Ask yourself: What are the habits holding you back?
Leave your answer in the comments below.
Additional Leadership Resources
Subscribe to the Podcast
Don't miss an episode! Subscribe to this podcast through the options below.
Leave a Review
If you liked this conversation, we'd be thrilled if you'd let others know by leaving a review on Apple Podcasts. Here's a quick guide for posting a review.

Join Our Facebook Group
Join our Facebook community to network with like-minded leaders, ask us questions, suggest guests and more. We welcome your wealth of experience and hope you will join us in sharing it with others on their leadership journey.
You can join the group here: facebook.com/groups/RemarkableLeadershipPodcast/