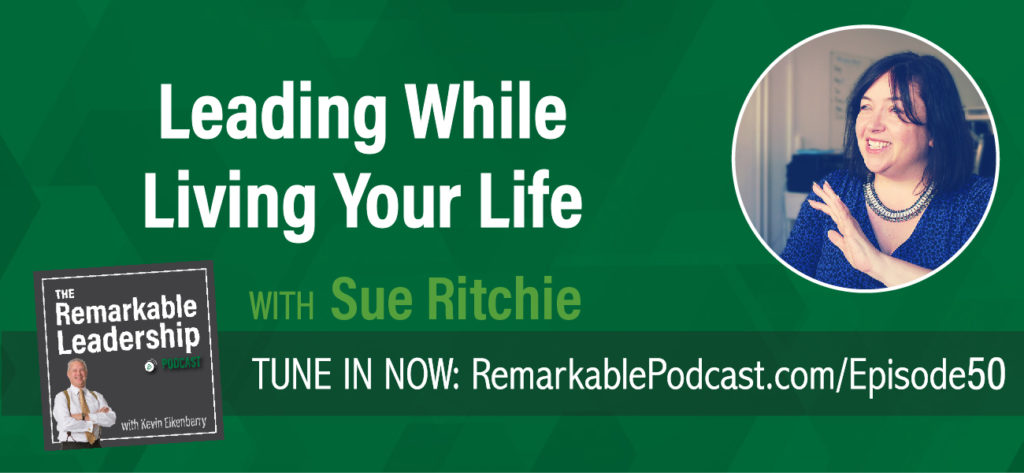 If you want to raise your leadership profile, you need to be concise and intentional about your career. In other words, what is your strategy to make sure you are at the table and voicing your opinion. In this episode, Sue Ritchie, a leadership coach from the UK, joins Kevin to look at how stretching your comfort zone can help you take important steps in your leadership journey.
In this episode, discover:
The importance of taking risks.
Developing your leadership presence.
Our focus dictates our experience.

– Sue Ritchie
Remarkable Dialogue
Ask yourself: How are you going to use experiences and stories to make better points?
Leave your answer in the comments below.
Additional Leadership Resources
Subscribe to the Podcast
Don't miss an episode! Subscribe to this podcast through the options below.
Leave a Review
If you liked this conversation, we'd be thrilled if you'd let others know by leaving a review on Apple Podcasts. Here's a quick guide for posting a review.

Join Our Facebook Group
Join our Facebook community to network with like-minded leaders, ask us questions, suggest guests and more. We welcome your wealth of experience and hope you will join us in sharing it with others on their leadership journey.
You can join the group here: facebook.com/groups/RemarkableLeadershipPodcast/