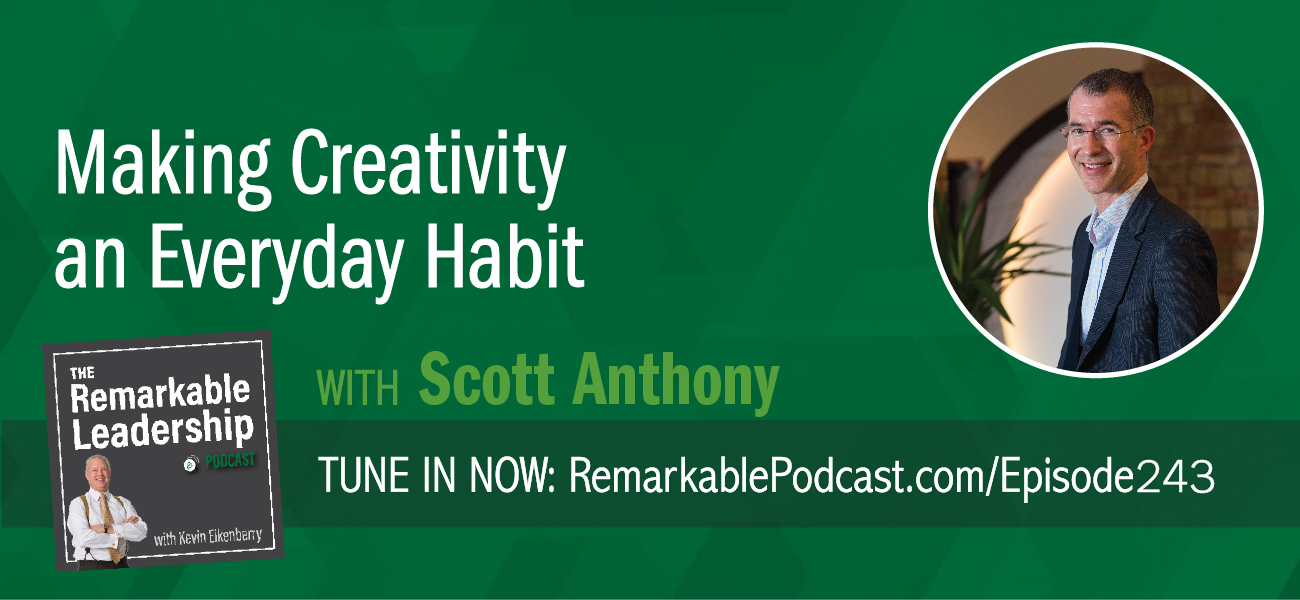 Innovation and creativity never go out of style. However, sometimes we find ourselves in institutionalized inertia. Our creative side is stifled because of the systems, structures, and processes in place. Scott Anthony says these are things that help today and make it hard to change for tomorrow. Scott is the co-author of Eat, Sleep, Innovate: How to Make Creativity an Everyday Habit in Your Organizations, and shares with Kevin that we need balance; we need a dual transformation. Innovation is something different that creates value, and no innovation story is a straight line. Leaders need to encourage and celebrate the challenges along the way. Further, the need to create an environment that is tolerable of new behavior and trust your team wants to do it and is capable of innovation.
In this episode, Scott talks about:
Creativity vs. innovation.
Behaviors of innovation.
Curiosity quotient.
Role of psychological safety.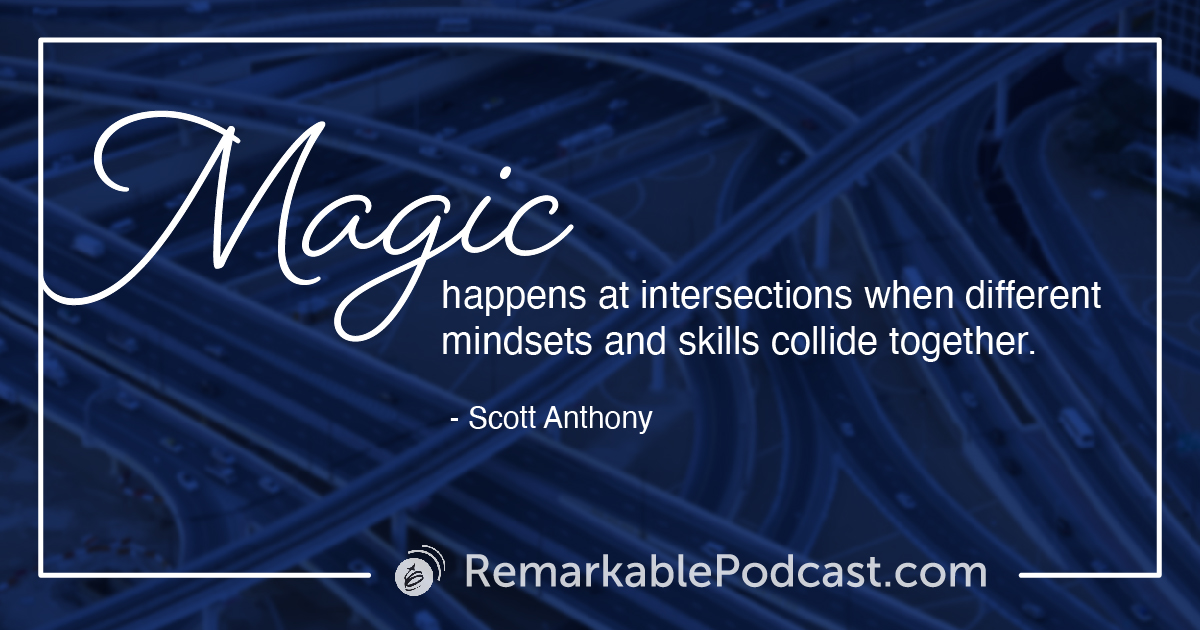 Remarkable Dialogue
Ask yourself: Are you looking for the need and the opportunity?
Leave your answer in the comments below.
This episode is brought to you by…
13 Days to Remarkable Leadership, a free leadership video series based on Kevin's book, Remarkable Leadership.

Sign Up
Additional Leadership Resources
Subscribe to the Podcast
Don't miss an episode! Subscribe to this podcast through the options below.
Leave a Review
If you liked this conversation, we'd be thrilled if you'd let others know by leaving a review on Apple Podcasts. Here's a quick guide for posting a review.

Join Our Facebook Group
Join our Facebook community to network with like-minded leaders, ask us questions, suggest guests and more. We welcome your wealth of experience and hope you will join us in sharing it with others on their leadership journey.
You can join the group here: facebook.com/groups/RemarkableLeadershipPodcast/