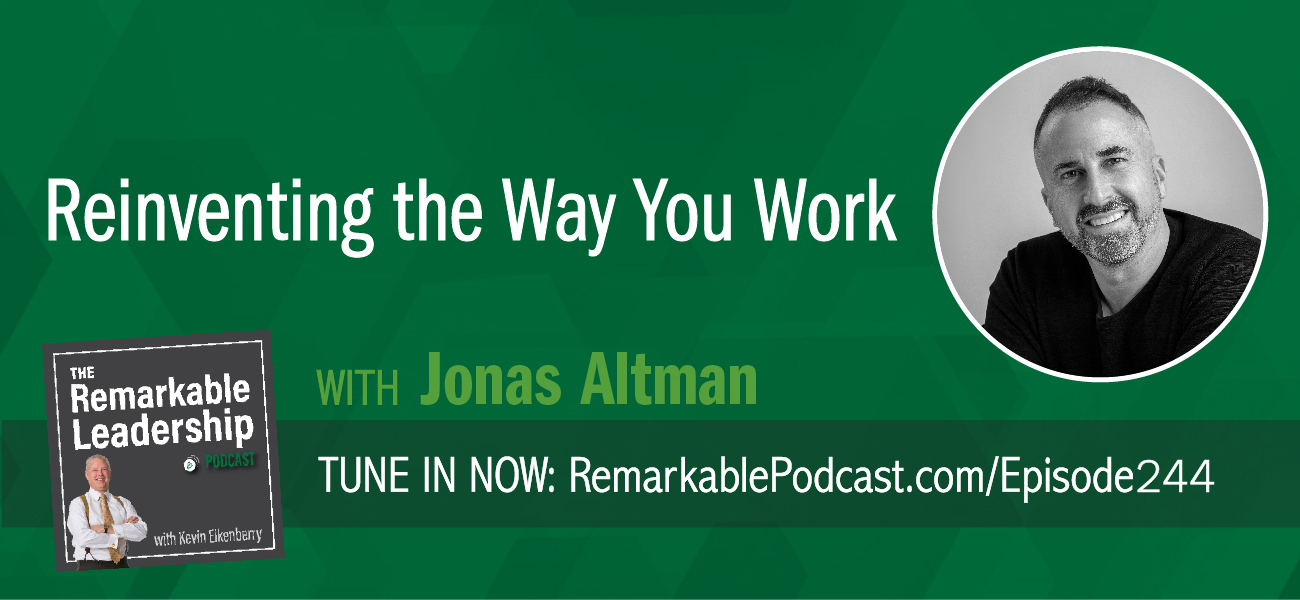 It's been asked before and here we are again. Are you happy in your work? Jonas Altman is on a mission to make the work of work more human and he would argue it's your duty to find meaning and joy in your work. Jonas is the author of SHAPERS: Reinvent the Way You Work and Change the Future. He sits down with Kevin to discuss the future of work and why we need a new frame of reference to support the new workforce. Organizations should be a team of teams. They put the well-being of their people in tandem with financial performance. Jonas also shares his thoughts on how the pandemic will shape the perspective of work in general.
In this episode, Jonas discusses:
Why work isn't working.
How to trade on your teams' idiosyncrasies.
The idea of fluid work.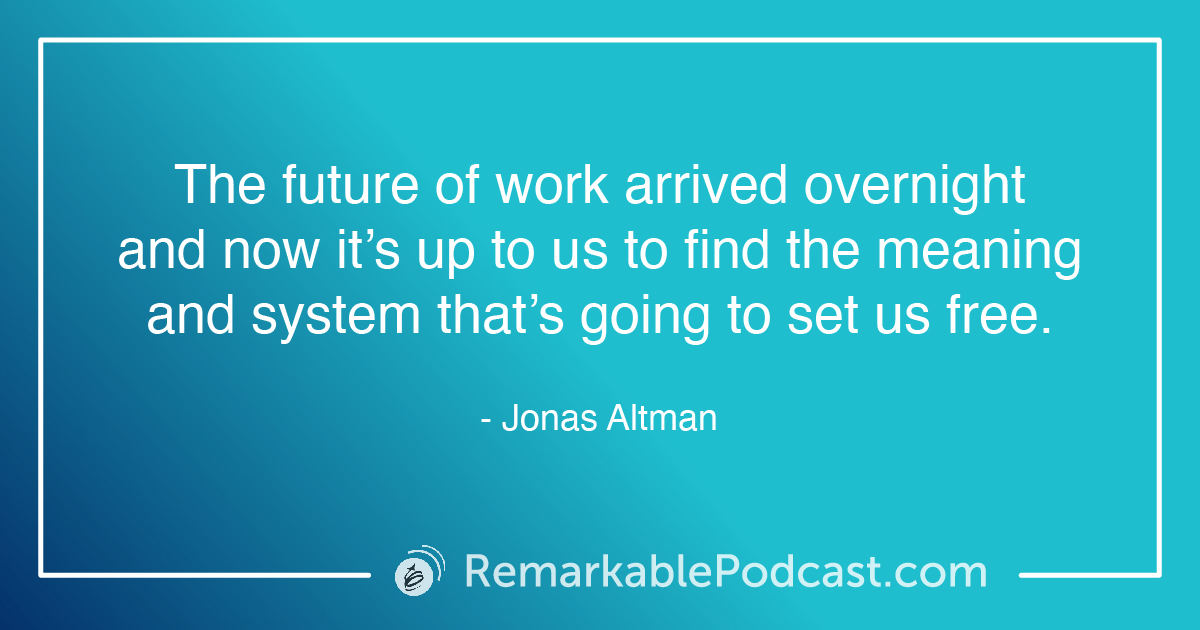 Remarkable Dialogue
Ask yourself: Where do you find the juice?
Leave your answer in the comments below.
This episode is brought to you by…
Unleashing Your Remarkable Potential, Kevin's free weekly e-newsletter. It's full of articles and resources to help you become a more confident and successful leader.

Sign Up!
Additional Leadership Resources
Subscribe to the Podcast
Don't miss an episode! Subscribe to this podcast through the options below.
Leave a Review
If you liked this conversation, we'd be thrilled if you'd let others know by leaving a review on Apple Podcasts. Here's a quick guide for posting a review.

Join Our Facebook Group
Join our Facebook community to network with like-minded leaders, ask us questions, suggest guests and more. We welcome your wealth of experience and hope you will join us in sharing it with others on their leadership journey.
You can join the group here: facebook.com/groups/RemarkableLeadershipPodcast/