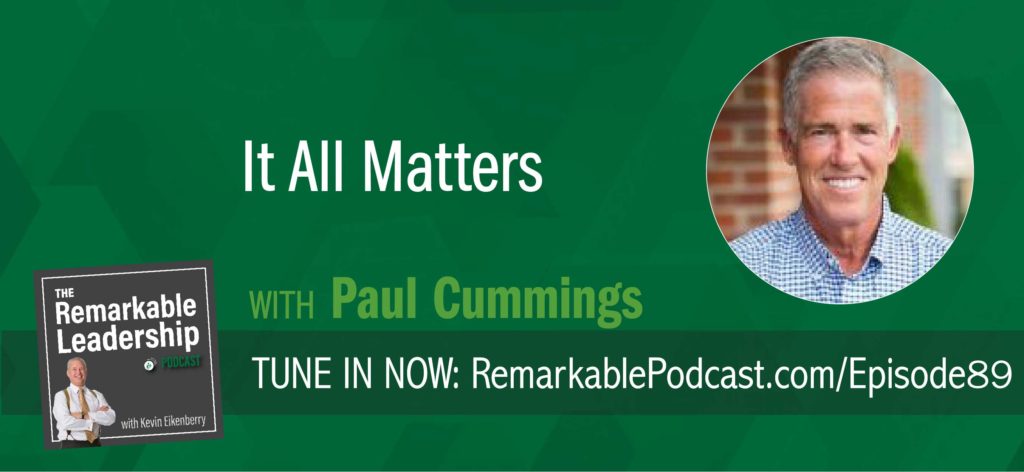 Paul Cummings, the author of It All Matters: 125 Strategies to Achieve Maximum Confidence, Clarity, Certainty, and Creativity, joins Kevin to talk about the power of a single decision and shares insights into some of the strategies to achieve the 4 C's. To keep your team from getting stuck in the rut of average, you should move along the continuum from teaching to coaching to mentoring.
In this episode, find out about:
The importance of mindset for a leader.
How leaders can create a mindset for their teams.
Commitment to discipline.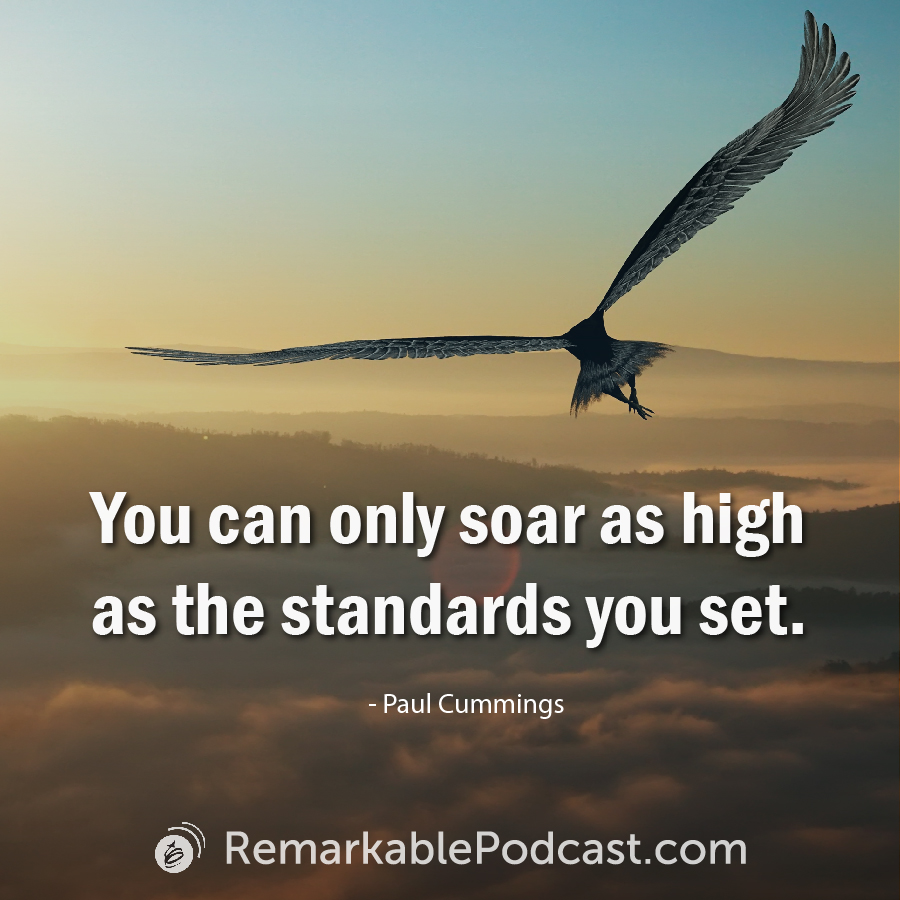 Remarkable Dialogue
Ask yourself: What are your "I Will" statements?
Leave your answer in the comments below.
Additional Leadership Resources
Subscribe to the Podcast
Don't miss an episode! Subscribe to this podcast through the options below.
Leave a Review
If you liked this conversation, we'd be thrilled if you'd let others know by leaving a review on Apple Podcasts. Here's a quick guide for posting a review.

Join Our Facebook Group
Join our Facebook community to network with like-minded leaders, ask us questions, suggest guests and more. We welcome your wealth of experience and hope you will join us in sharing it with others on their leadership journey.
You can join the group here: facebook.com/groups/RemarkableLeadershipPodcast/