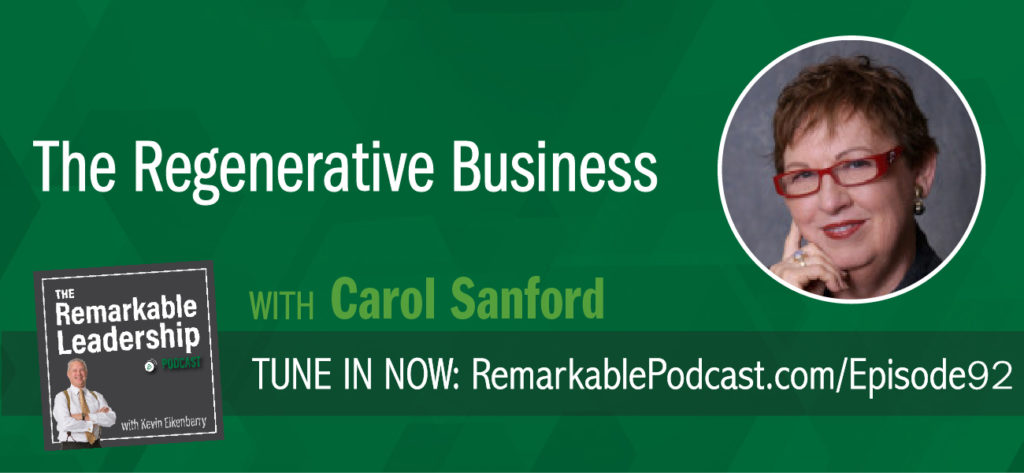 Managing people is complex, amazing and messy. Carol Sanford challenges they way we think about leadership and best practices. She is the author of several books, including her latest, The Regenerative Business, which shifts our way of working so that we see innovation, financial gain, and customer loyalty while building human capacity. She tasks leaders to questions build educational infrastructure to focus on reflection.
In this episode, Carol discusses:
Promise beyond ableness.
Toxic best practices (and the instead).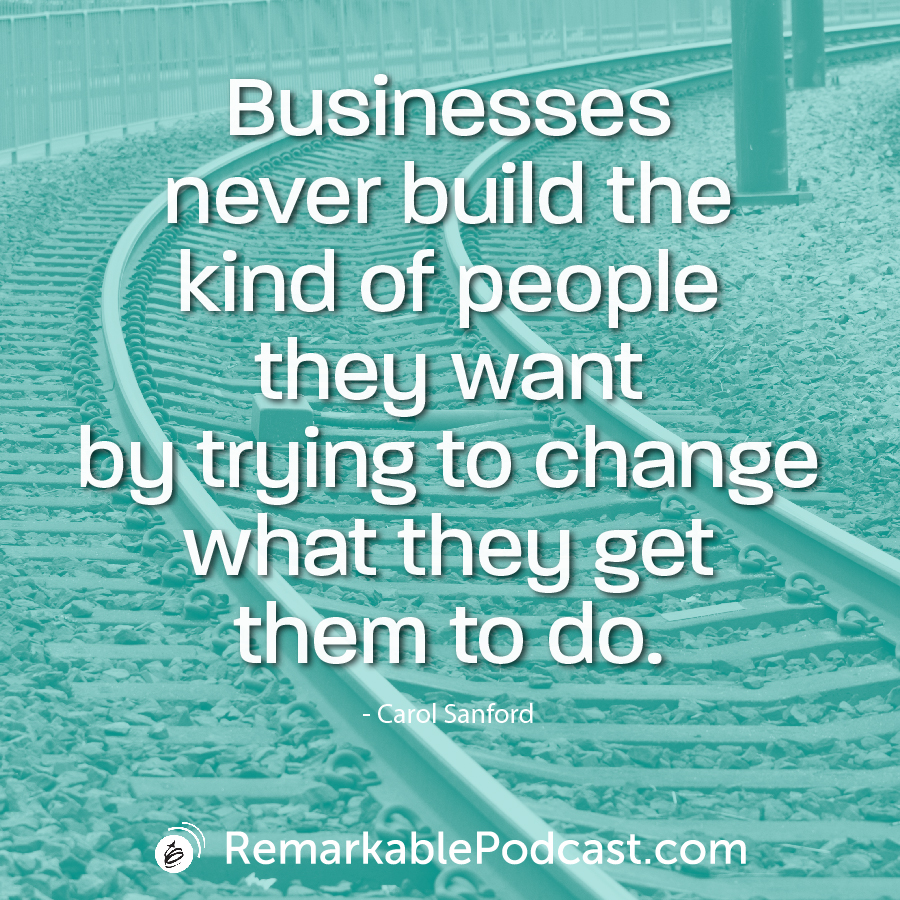 Remarkable Dialogue
Ask yourself: How do you reflect on your work?
Leave your answer in the comments below.
Additional Leadership Resources
Subscribe to the Podcast
Don't miss an episode! Subscribe to this podcast through the options below.
Leave a Review
If you liked this conversation, we'd be thrilled if you'd let others know by leaving a review on Apple Podcasts. Here's a quick guide for posting a review.

Join Our Facebook Group
Join our Facebook community to network with like-minded leaders, ask us questions, suggest guests and more. We welcome your wealth of experience and hope you will join us in sharing it with others on their leadership journey.
You can join the group here: facebook.com/groups/RemarkableLeadershipPodcast/