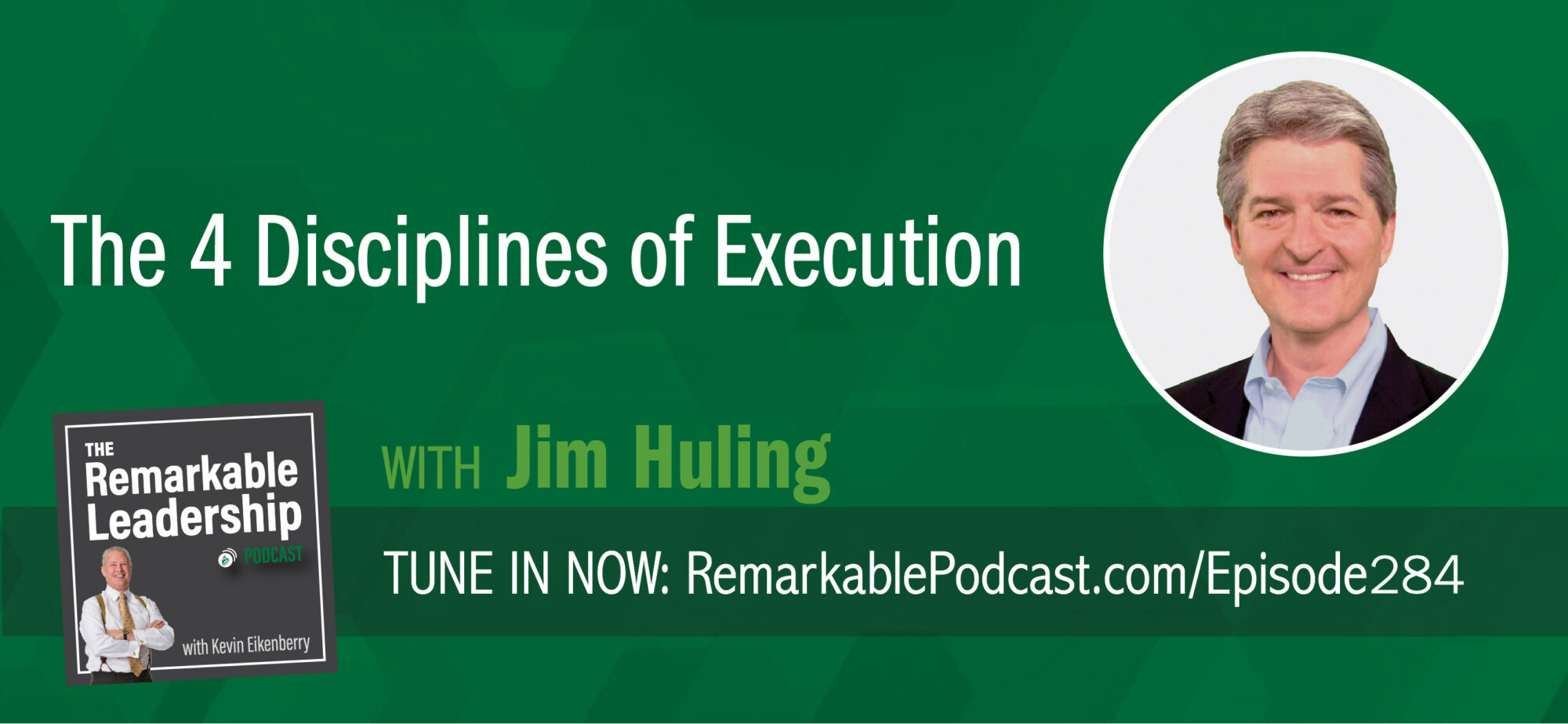 Are you executing or are you busy? Jim Huling suggests we all struggle with execution, both personally and professionally. Jim is the global managing consultant for the 4 Disciplines of Execution® practice and co-author of the book by the same name, now in its second edition. Jim shares the 4 disciplines – Focus, Leverage, Engagement, and Accountability – and ideas you can use to implement them. Too often, teams get caught up in the whirlwind of urgent activity to keep things going. Taking the time to understand your strategic priorities and doing things with consistency and excellence will take you to the next level.
In this episode, Jim:
Elaborates on the 4 Disciplines of Execution.
Discusses Leading with authenticity vs. leading with heart.
Remarkable Dialogue
Ask yourself: What is your thing?
Leave your answer in the comments below.
This episode is brought to you by…
Unleashing Your Remarkable Potential, Kevin's free weekly e-newsletter. It's full of articles and resources to help you become a more confident and successful leader.

Sign Up!
Additional Leadership Resources
Follow the Podcast
Don't miss an episode! Follow this podcast through the options below.
Leave a Review
If you liked this conversation, we'd be thrilled if you'd let others know by leaving a review on Apple Podcasts. Here's a quick guide for posting a review.

Join Our Facebook Group
Join our Facebook community to network with like-minded leaders, ask us questions, suggest guests and more. We welcome your wealth of experience and hope you will join us in sharing it with others on their leadership journey.
You can join the group here: facebook.com/groups/RemarkableLeadershipPodcast/