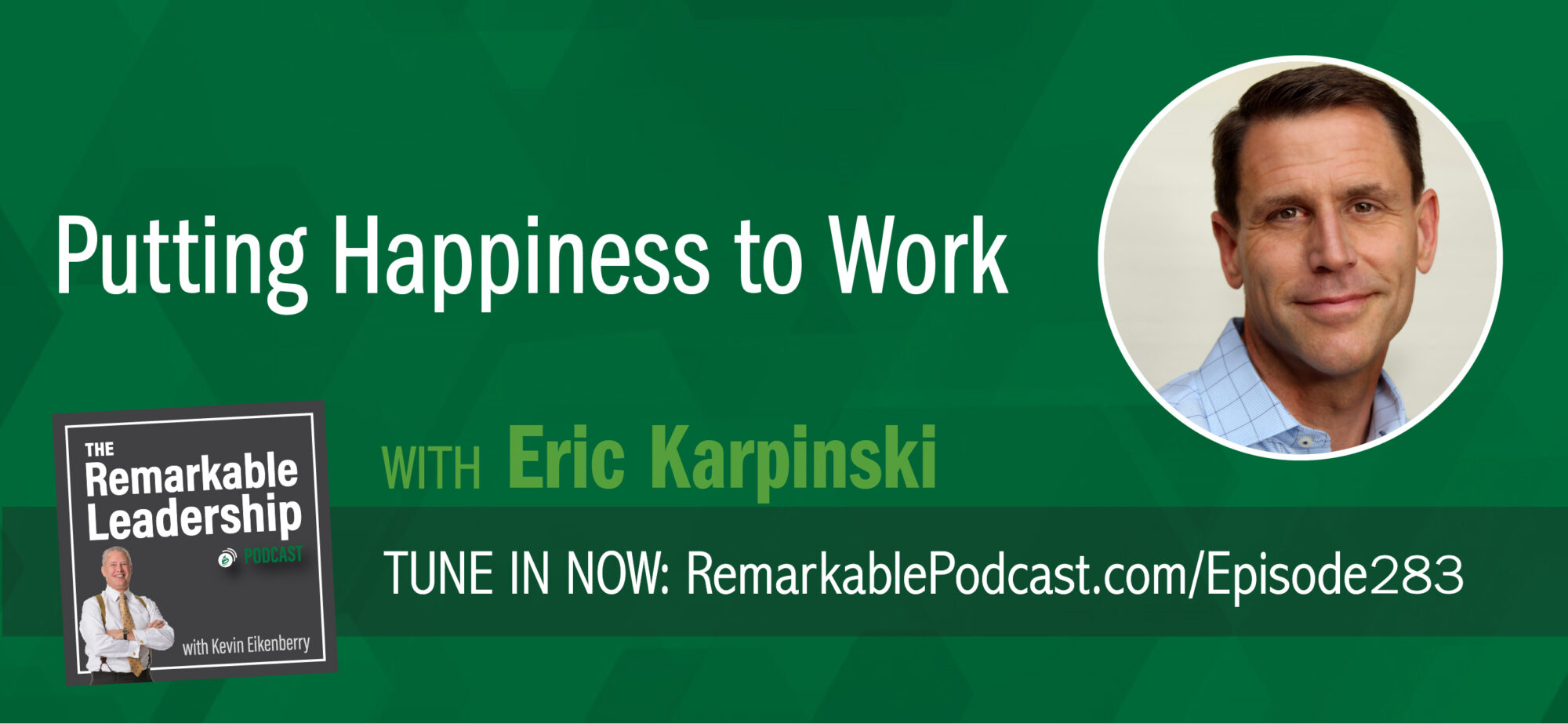 Do you want an engaged team? Do you want a happy team? It's safe to say, if your organization/team is engaged, there is greater productivity, profitability, and customer service. Eric Karpinski suggests if you want to engage your team, focus on happiness. Eric is an expert in positive psychology and the author of Put Happiness to Work: 7 Strategies to Elevate Engagement for Optimal Performance. He shares with Kevin we have a biological need to be connected to others and shares practical applications to increase happiness and engagement. It's important to note that not all happiness drives engagement. You need to find the strategies that motivate your team for certain types of happiness and there is not a one size fits all. Don't focus on the outcome. Find the strategy that works for your team.
In this episode, Eric discusses:
The connection between happiness and engagement.
Putting stress to work.
Gratuitous negative emotions.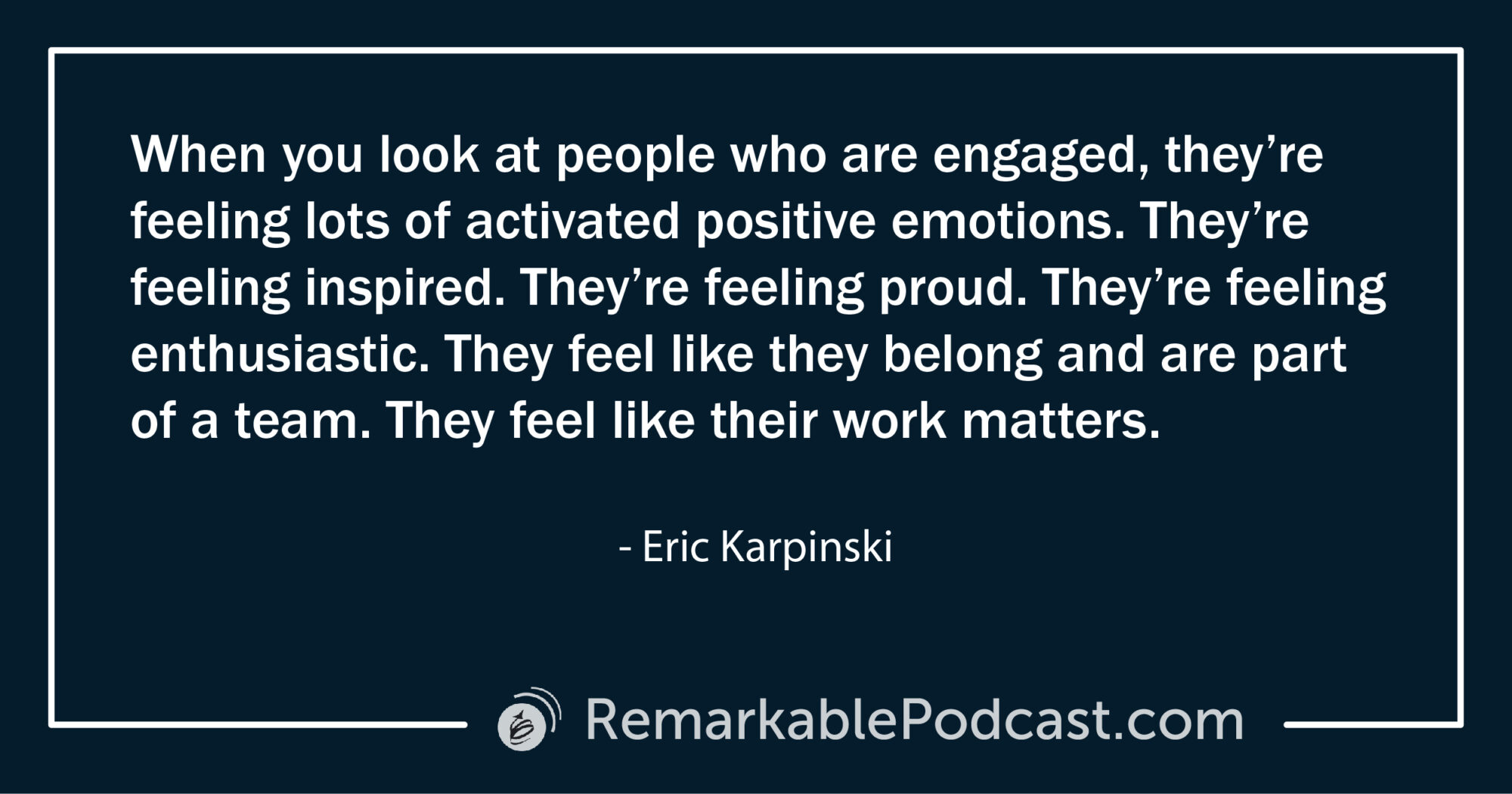 Remarkable Dialogue
Ask yourself: How do you find happiness?
Leave your answer in the comments below.
This episode is brought to you by…
Unleashing Your Remarkable Potential, Kevin's free weekly e-newsletter. It's full of articles and resources to help you become a more confident and successful leader.

Sign Up!
Additional Leadership Resources
Follow the Podcast
Don't miss an episode! Follow this podcast through the options below.
Leave a Review
If you liked this conversation, we'd be thrilled if you'd let others know by leaving a review on Apple Podcasts. Here's a quick guide for posting a review.

Join Our Facebook Group
Join our Facebook community to network with like-minded leaders, ask us questions, suggest guests and more. We welcome your wealth of experience and hope you will join us in sharing it with others on their leadership journey.
You can join the group here: facebook.com/groups/RemarkableLeadershipPodcast/