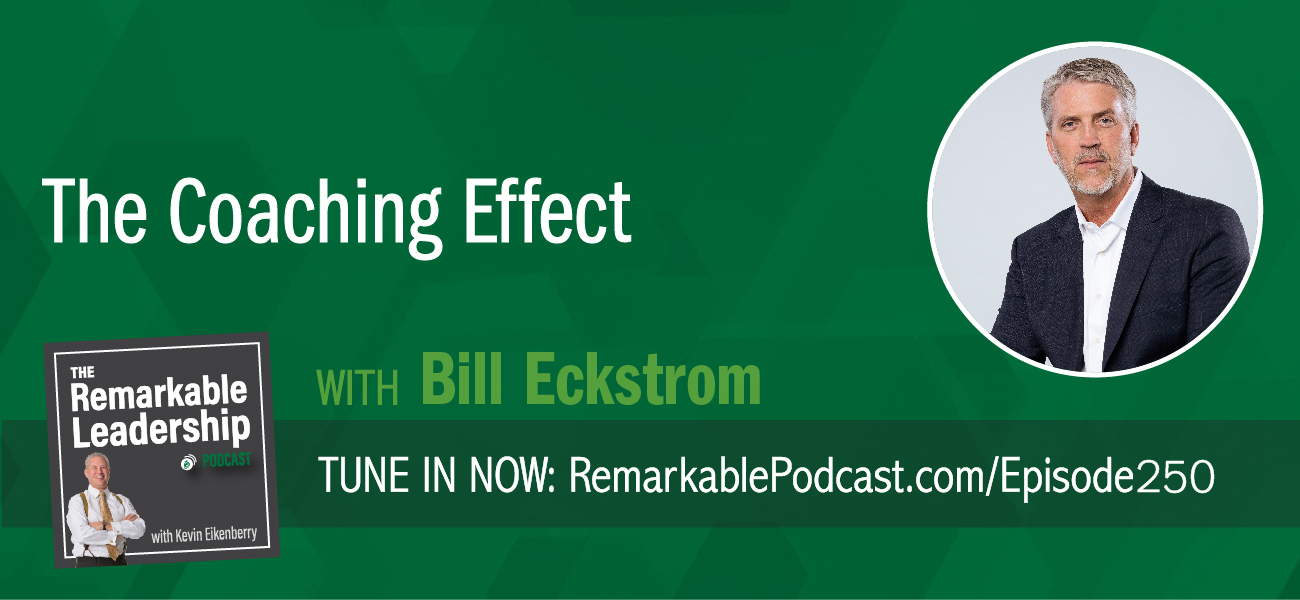 Nothing elevates performance more than a great coach. And the performance of your team reflects the coach. Bill Eckstrom is the co-author of The Coaching Effect: What Great Leaders Do to Increase Sales, Enhance Performance, and Sustain Growth (with Sarah Wirth) and joins Kevin to discuss both quality and quantity of coaching. We need to understand where coaches are spending their time. Bill discusses growth rings and how they are reflective of environments that promote or hinder growth. Leaders at any level need to understand the necessity of challenging people out of their comfort zone to create high-growth organizations.
In this episode, Bill discusses:
Growth rings
Healthy tension
Keys to coaching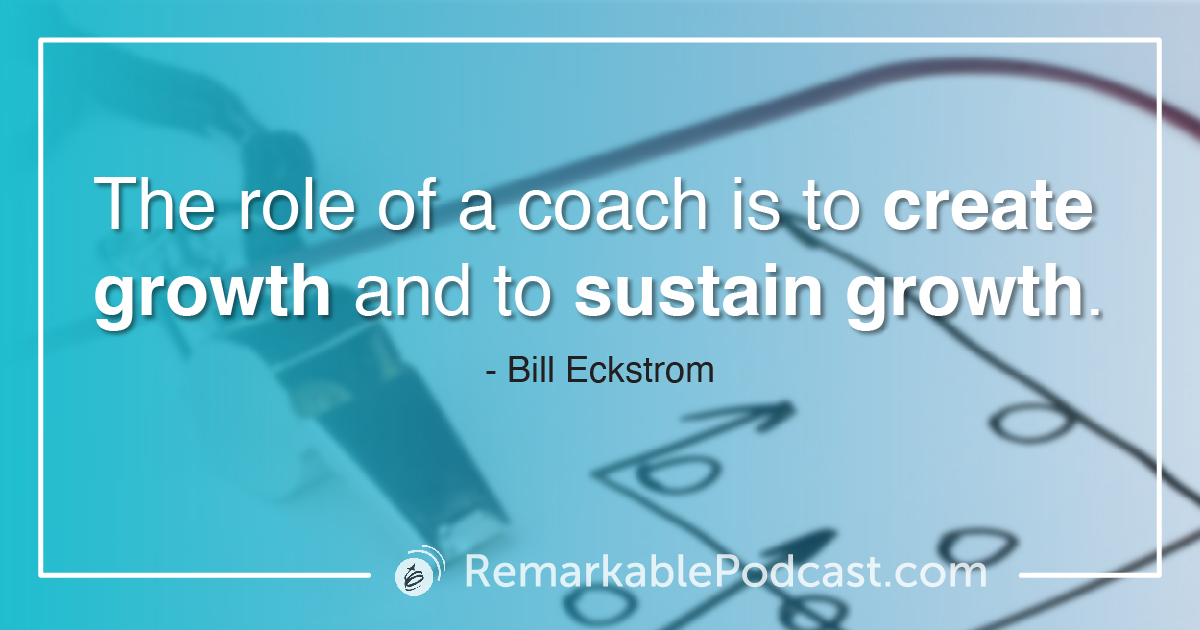 Remarkable Dialogue
Ask yourself: How are you building a high growth team?
Leave your answer in the comments below.
This episode is brought to you by…
13 Days to Remarkable Leadership, a free leadership video series based on Kevin's book, Remarkable Leadership.

Sign Up
Additional Leadership Resources
Subscribe to the Podcast
Don't miss an episode! Subscribe to this podcast through the options below.
Leave a Review
If you liked this conversation, we'd be thrilled if you'd let others know by leaving a review on Apple Podcasts. Here's a quick guide for posting a review.

Join Our Facebook Group
Join our Facebook community to network with like-minded leaders, ask us questions, suggest guests and more. We welcome your wealth of experience and hope you will join us in sharing it with others on their leadership journey.
You can join the group here: facebook.com/groups/RemarkableLeadershipPodcast/