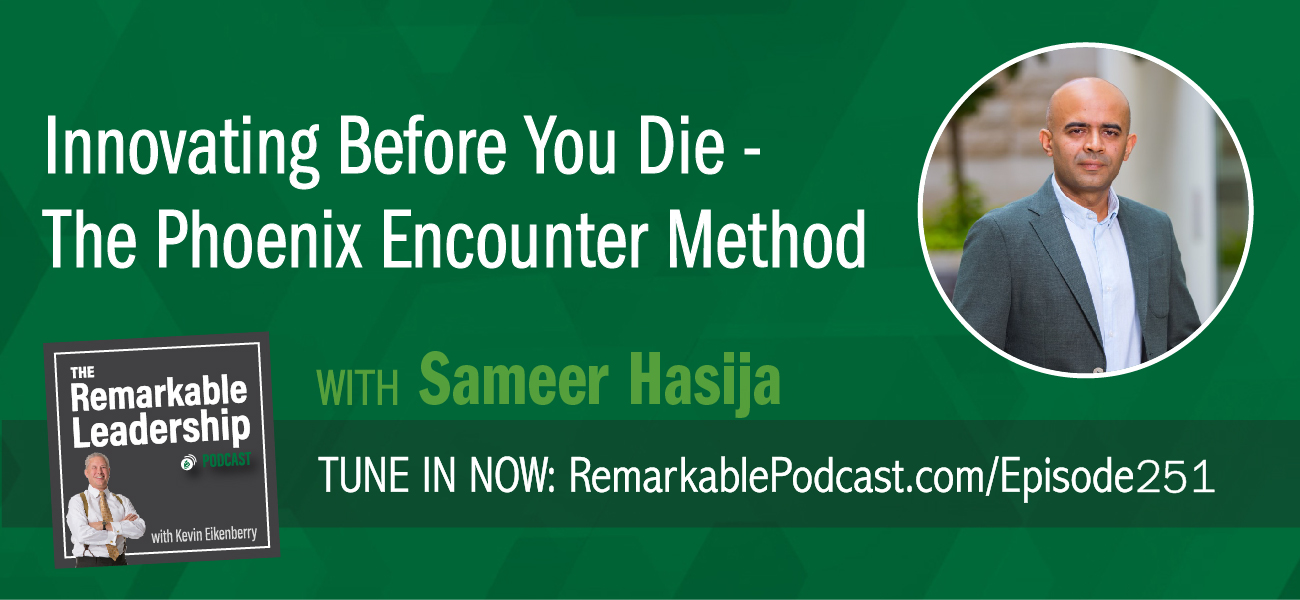 Why do existing organizations with resources find themselves irrelevant (or no longer in existence), whether through new technology, changes in demographics, competition? Chances are they did not plan for the disruption, which can come from any direction or place, especially where we least expect it. Sameer Hasija is co-author of The Phoenix Encounter Method: Lead Like Your Business Is On Fire. Just like the mythical phoenix that is born again from the ashes, this method requires you to think of your business truly being disrupted (burning to the ground) so you can build it again. Shifting your mindset to create a burning platform, allows you to build a playbook to defend against the attacks (in whatever form they take). This is an on-going process and can take your organization to the next level.
In this episode, Sameer and Kevin talk about:
Disruptions.
A process to get in front of disruption.
Advice to middle leaders.
The pandemic's impact on disruption.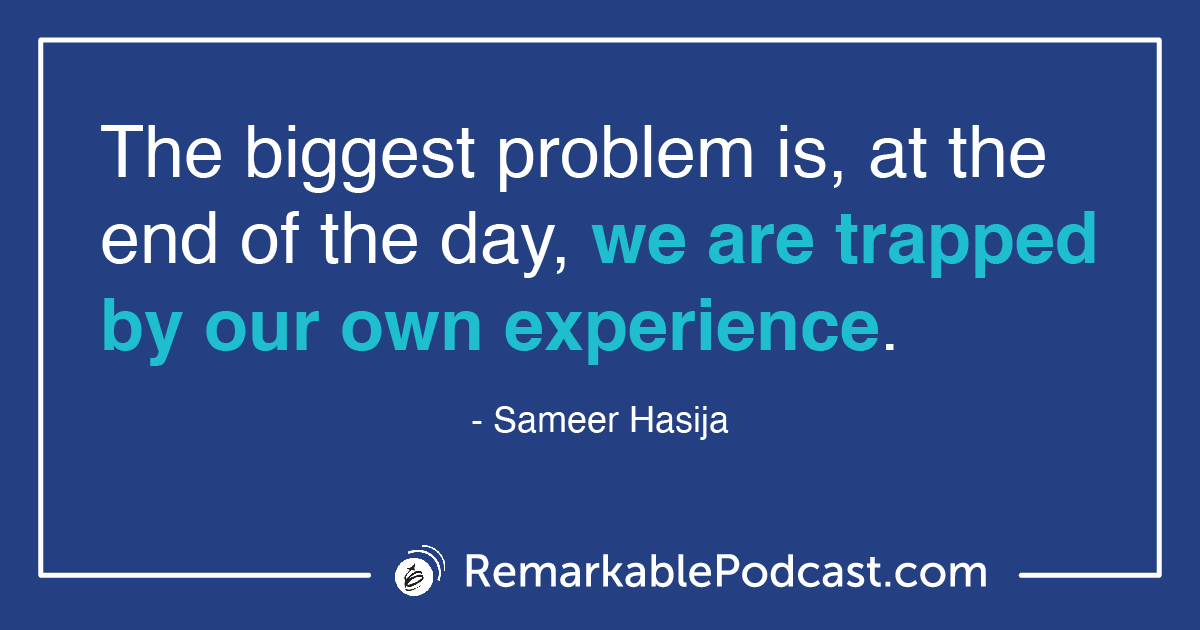 Remarkable Dialogue
Ask yourself: Are you acting to your inspiration?
Leave your answer in the comments below.
This episode is brought to you by…
From Manager to Remarkable Leader, Kevin's Flagship workshop based on his proven leadership model.

Learn more
Additional Leadership Resources
Subscribe to the Podcast
Don't miss an episode! Subscribe to this podcast through the options below.
Leave a Review
If you liked this conversation, we'd be thrilled if you'd let others know by leaving a review on Apple Podcasts. Here's a quick guide for posting a review.

Join Our Facebook Group
Join our Facebook community to network with like-minded leaders, ask us questions, suggest guests and more. We welcome your wealth of experience and hope you will join us in sharing it with others on their leadership journey.
You can join the group here: facebook.com/groups/RemarkableLeadershipPodcast/