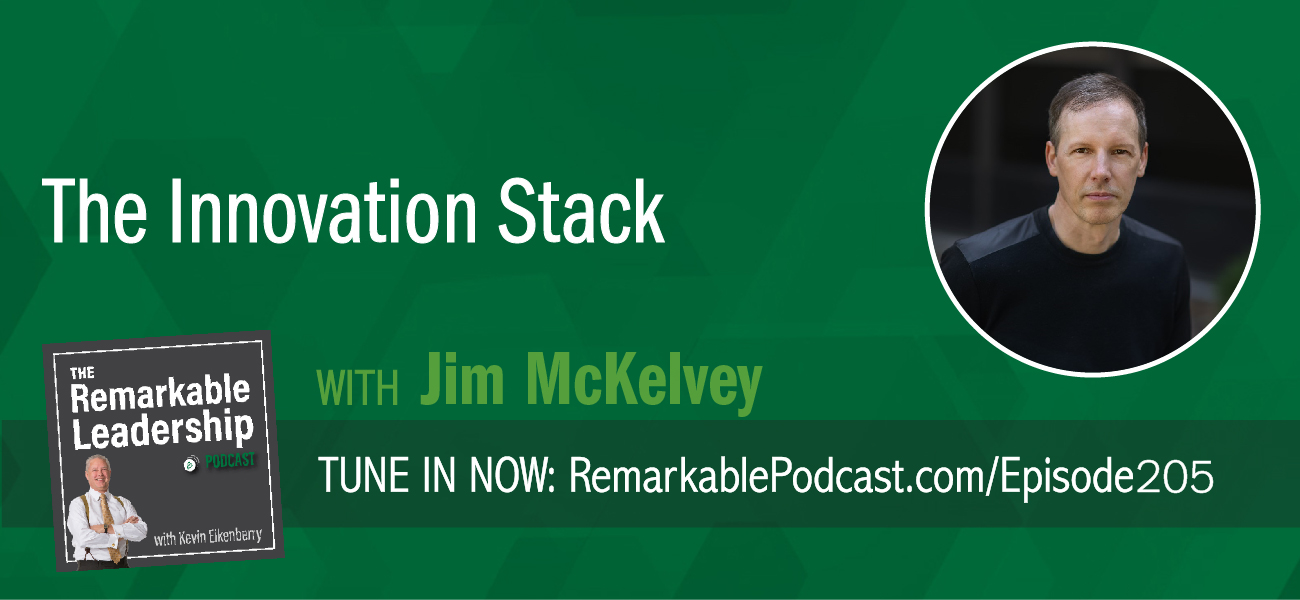 If only. If only I had years of experience. If only I had the credentials. Jim McKelvey believes if we wait for the right moment to do things, the important things won't get done. Jim is the co-founder of Square (which was inducted into the Museum of Modern Art in 2011) and author of The Innovation Stack: Building an Unbeatable Business One Crazy Idea at a Time. He shares the inspiration for his book and why he thinks the important stuff that we do are things that have not been done before. Jim recognizes most of the work done is a replicate of previous work. We take knowledge and go. This works (sometimes even great), it just doesn't create anything new. However, when we work through solving a problem and keep solving the problems, wonderful things can happen, and the innovation evolves.
In this episode, Jim talks about 1. Moving through ideas, even with restrictions. 2. Components of the Innovation Stack. 3. The importance of a checklist.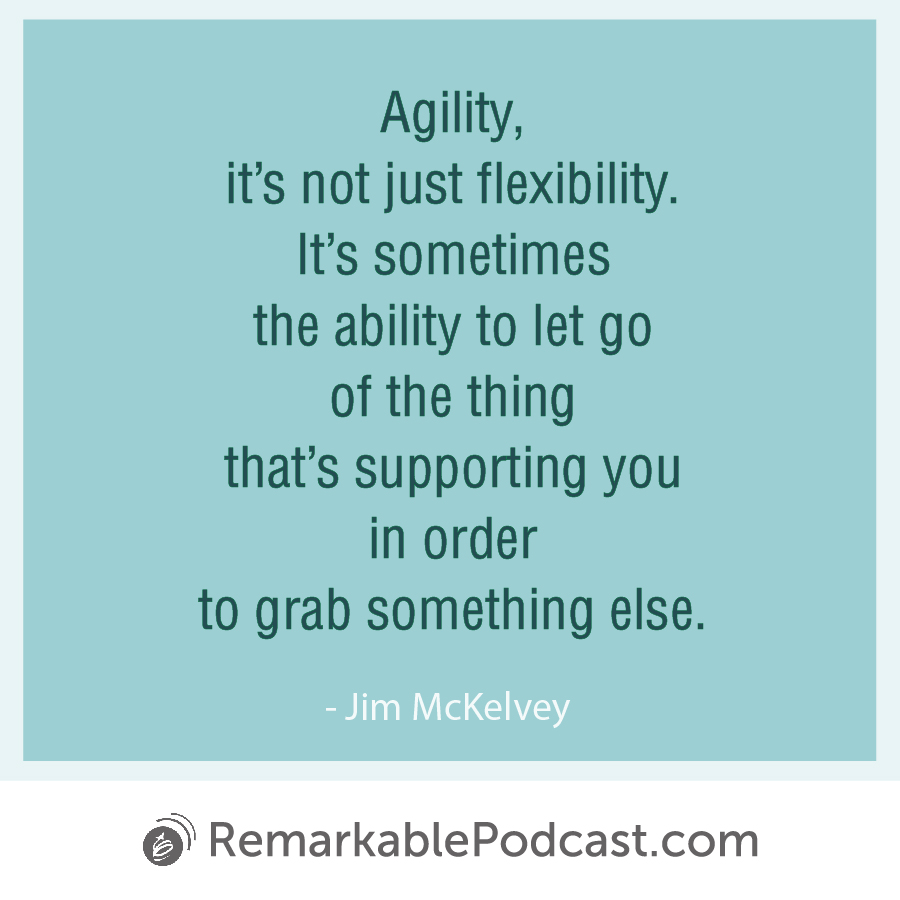 Remarkable Dialogue
Ask yourself: What happens if you don't quit?
Leave your answer in the comments below.
This episode is brought to you by…
Unleashing Your Remarkable Potential, Kevin's free weekly e-newsletter. It's full of articles and resources to help you become a more confident and successful leader.

Sign Up
Additional Leadership Resources
Book Recommendations:
Connect with Jim McKelvey:
Related Podcast Episodes:
Subscribe to the Podcast
Don't miss an episode! Subscribe to this podcast through the options below.
Leave a Review
If you liked this conversation, we'd be thrilled if you'd let others know by leaving a review on Apple Podcasts. Here's a quick guide for posting a review.

Join Our Facebook Group
Join our Facebook community to network with like-minded leaders, ask us questions, suggest guests and more. We welcome your wealth of experience and hope you will join us in sharing it with others on their leadership journey.
You can join the group here: facebook.com/groups/RemarkableLeadershipPodcast/