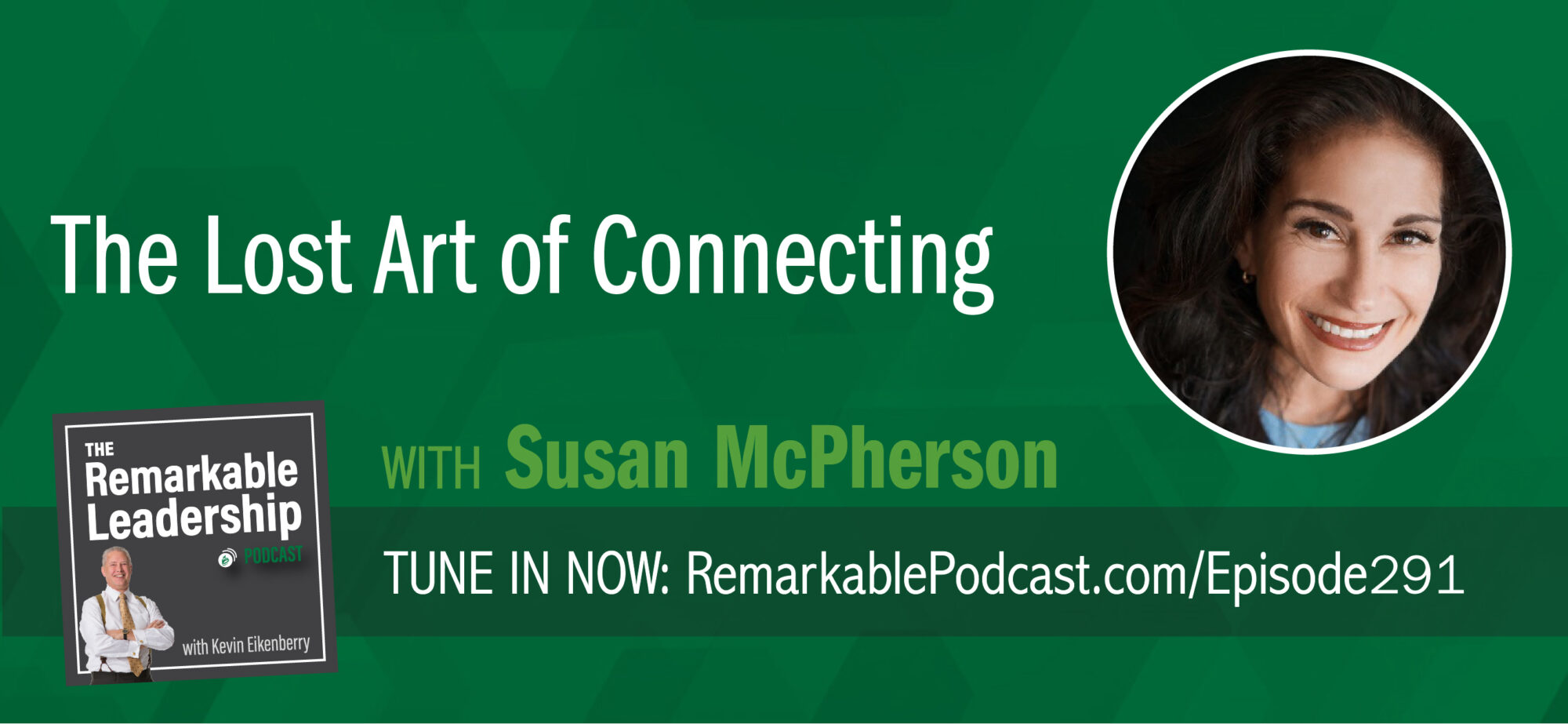 Susan McPherson is a "serial connector" and suggests we need to get back to humanity. She is the author of The Lost Art of Connecting: The Gather, Ask, Do Method for Building Meaningful Business Relationships and shares her three-step process to building relationships. Connection is different from networking. When you connect, you are intentional, you ask meaningful questions, and you listen carefully. Authentic connections not only can help us live longer; a strong social network can add 15 years to your life. Further, a connected workforce is a productive workforce.
In this episode, Susan discusses:
Gather, Ask Do.
JOMO.
Five Minute Ask.
Remarkable Dialogue
Ask yourself: What is a meaningful relationship?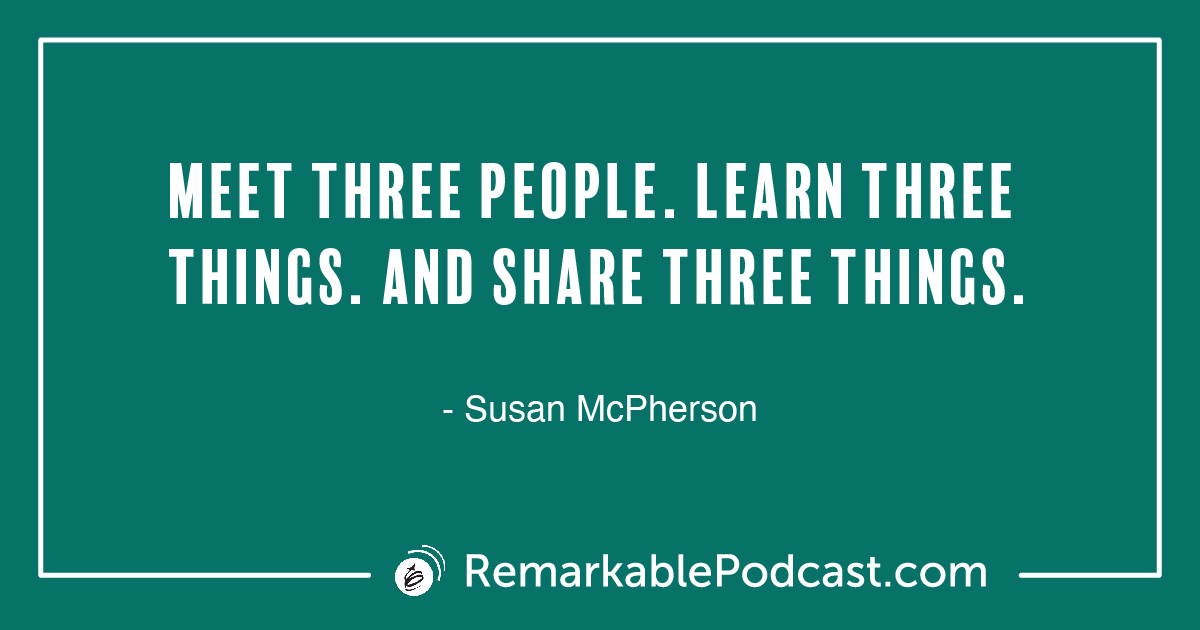 Leave your answer in the comments below.
This episode is brought to you by…
Unleashing Your Remarkable Potential, Kevin's free weekly e-newsletter. It's full of articles and resources to help you become a more confident and successful leader.

Sign Up!
Book Recommendations
Connect with Susan
Related Podcast Episodes
Follow the Podcast
Don't miss an episode! Follow this podcast through the options below.
Leave a Review
If you liked this conversation, we'd be thrilled if you'd let others know by leaving a review on Apple Podcasts. Here's a quick guide for posting a review.

Join Our Facebook Group
Join our Facebook community to network with like-minded leaders, ask us questions, suggest guests and more. We welcome your wealth of experience and hope you will join us in sharing it with others on their leadership journey.
You can join the group here: facebook.com/groups/RemarkableLeadershipPodcast/