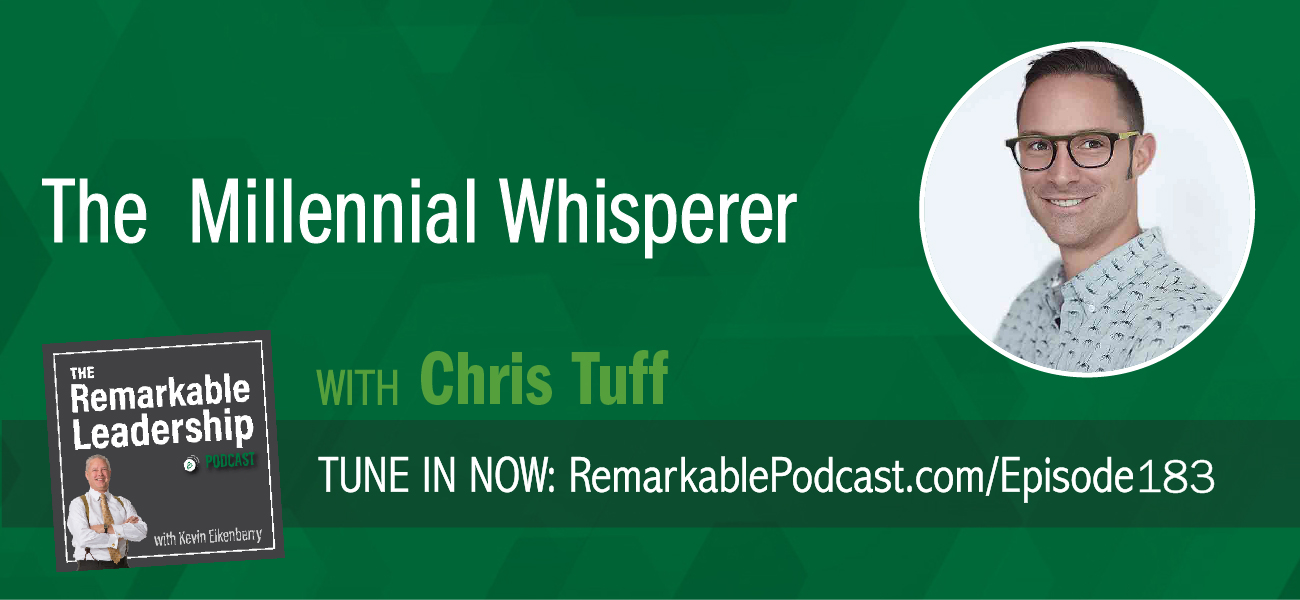 Data shows that by 2030, 75% of the workforce will be made up of individuals born between 1981-1996. We often refer to this generation as Millennials and they are often described as lazy and entitled. Chris Tuff is the author of The Millennial Whisperer: The Practical, Profit-Focused Playbook for Working With and Motivating the World's Largest Generation. He joins Kevin to discuss how this workforce is not different from previous generations, however because of their experiences, like when they were introduced to technology, they are requiring change. Leaders need to use millennials to become better equipped for the future; to make those changes that will lead to the future success of the organization.
In this episode, Chris shares 1. Importance of stereotyping a generation. 2. The 70/30 rule. 3. Advice to keep millennials engaged at work.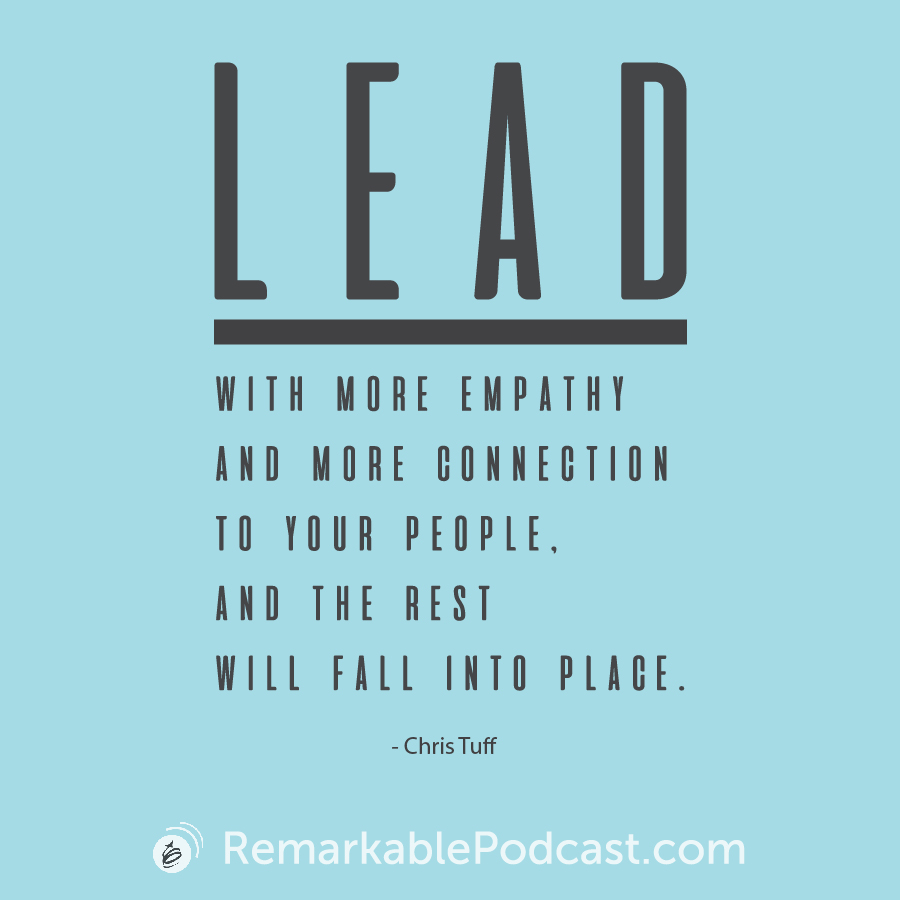 Remarkable Dialogue
Ask yourself: Are you coaching for compliance or with compassion?
Leave your answer in the comments below.
Additional Leadership Resources
Subscribe to the Podcast
Don't miss an episode! Subscribe to this podcast through the options below.
Leave a Review
If you liked this conversation, we'd be thrilled if you'd let others know by leaving a review on Apple Podcasts. Here's a quick guide for posting a review.

Join Our Facebook Group
Join our Facebook community to network with like-minded leaders, ask us questions, suggest guests and more. We welcome your wealth of experience and hope you will join us in sharing it with others on their leadership journey.
You can join the group here: facebook.com/groups/RemarkableLeadershipPodcast/