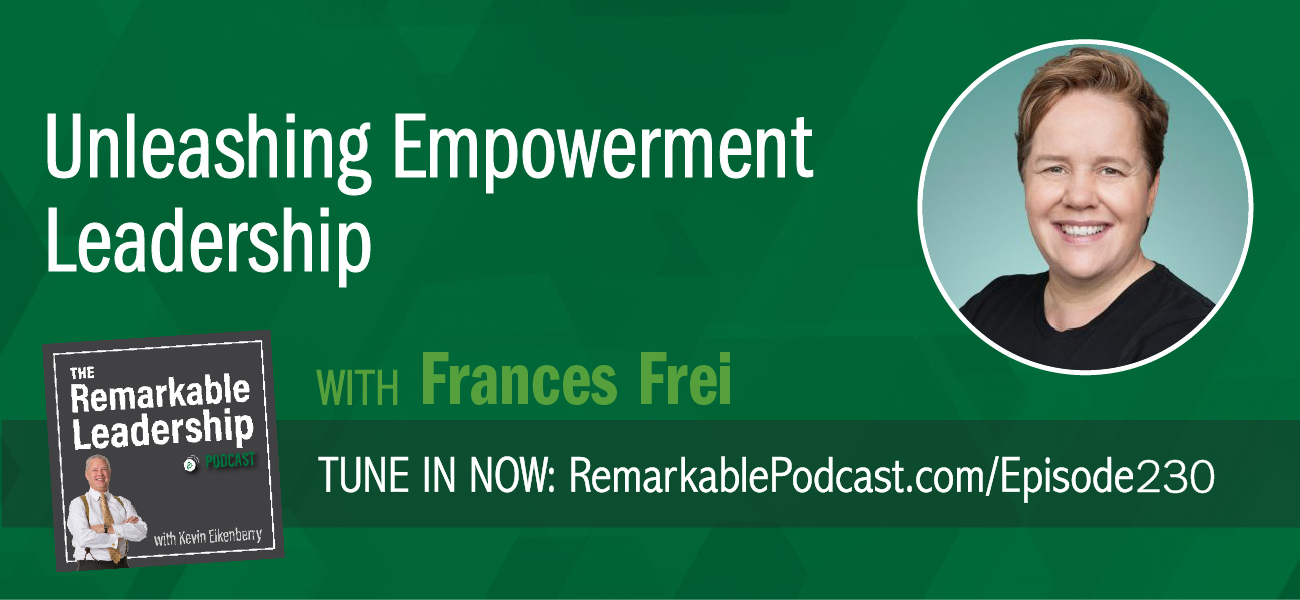 Most of us would agree that a component of leadership is making other people better. Frances Frei believes that to have progress, we need to have trust. Frances is the co-author, with Anne Morris, of Unleashed: The Unapologetic Leader's Guide to Empowering Everyone Around You. She explains to Kevin that you need to be unapologetic because you can't wait for permission when action needs to happen. It's all about trust and empowerment. Their research shows that to bring out the best in one other person, you need to set high standards AND be committed to their success. Frances shares stories about companies where the most effective leaders use a combination of trust, love, and belonging to create success in their teams.
In this episode, Frances shares ideas about:
Components of Trust.
Empathy.
Ring of Empowerment.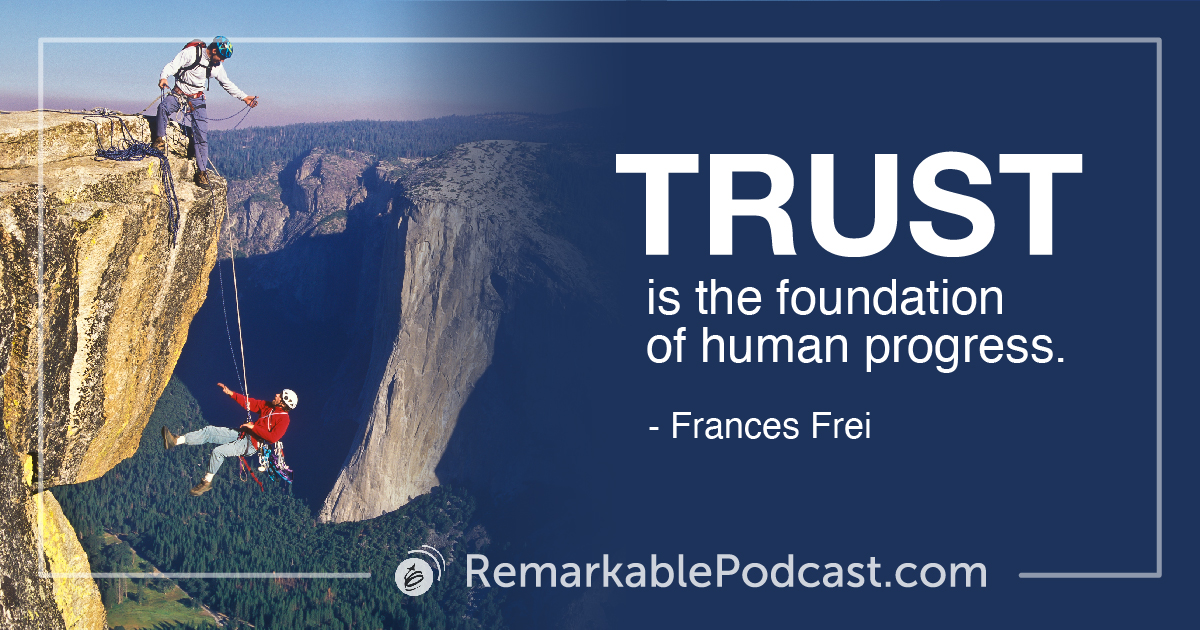 Remarkable Dialogue
Ask yourself: Why do you wobble?
Leave your answer in the comments below.
This episode is brought to you by…
Virtual LeaderCon, a virtual leadership conference coming September 14th-18th.

Sign Up!
Additional Leadership Resources
Book Recommendations:
Connect with Frances Frei:
Related Podcast Episodes:
Subscribe to the Podcast
Don't miss an episode! Subscribe to this podcast through the options below.
Leave a Review
If you liked this conversation, we'd be thrilled if you'd let others know by leaving a review on Apple Podcasts. Here's a quick guide for posting a review.

Join Our Facebook Group
Join our Facebook community to network with like-minded leaders, ask us questions, suggest guests and more. We welcome your wealth of experience and hope you will join us in sharing it with others on their leadership journey.
You can join the group here: facebook.com/groups/RemarkableLeadershipPodcast/