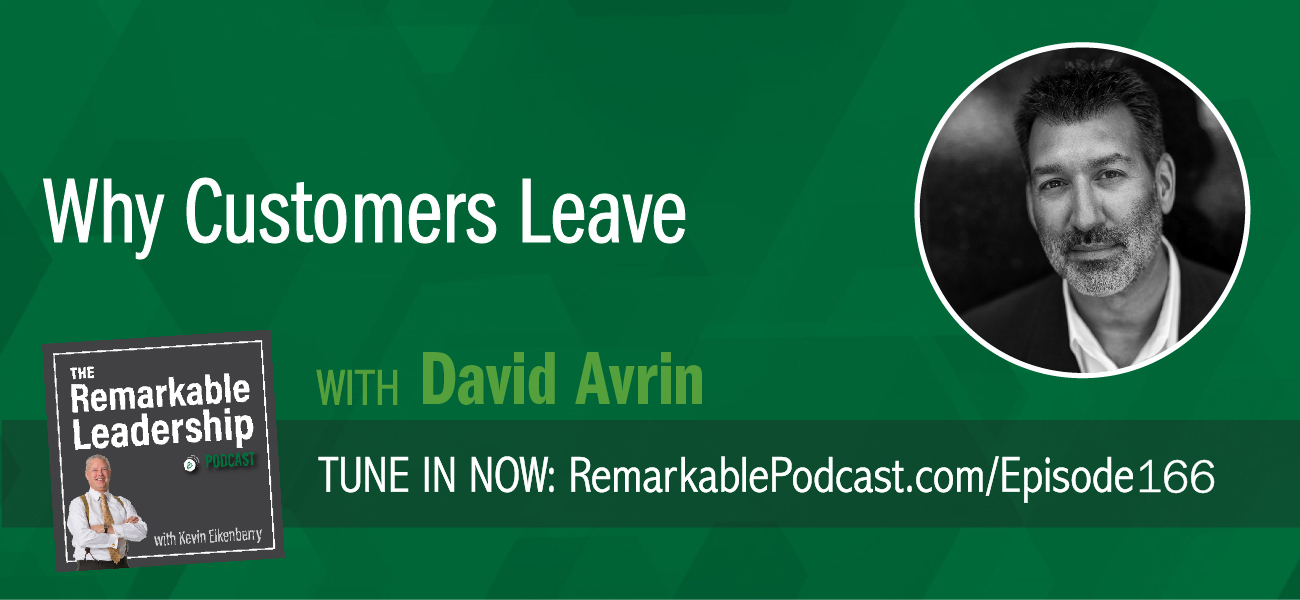 Today's mindset is different. Today everyone is good or the online reviews would drive them out of business. So, it's not enough to have quality, care, or compassion. Your competitive advantage will be how you deliver your product better, faster, or more convenient. David Avrin is the author of Why Customers Leave (and how to win them back). David and Kevin discuss the book and how it illuminates some of the blind spots we have in how we work with customers. Leaders miss some things and there are unintentional consequences. They need to step back and ask some hard questions from the customers perspective.
In this episode, David talks about 1. The danger of saying no. 2. The Platinum Rule. 3. The sin of omission.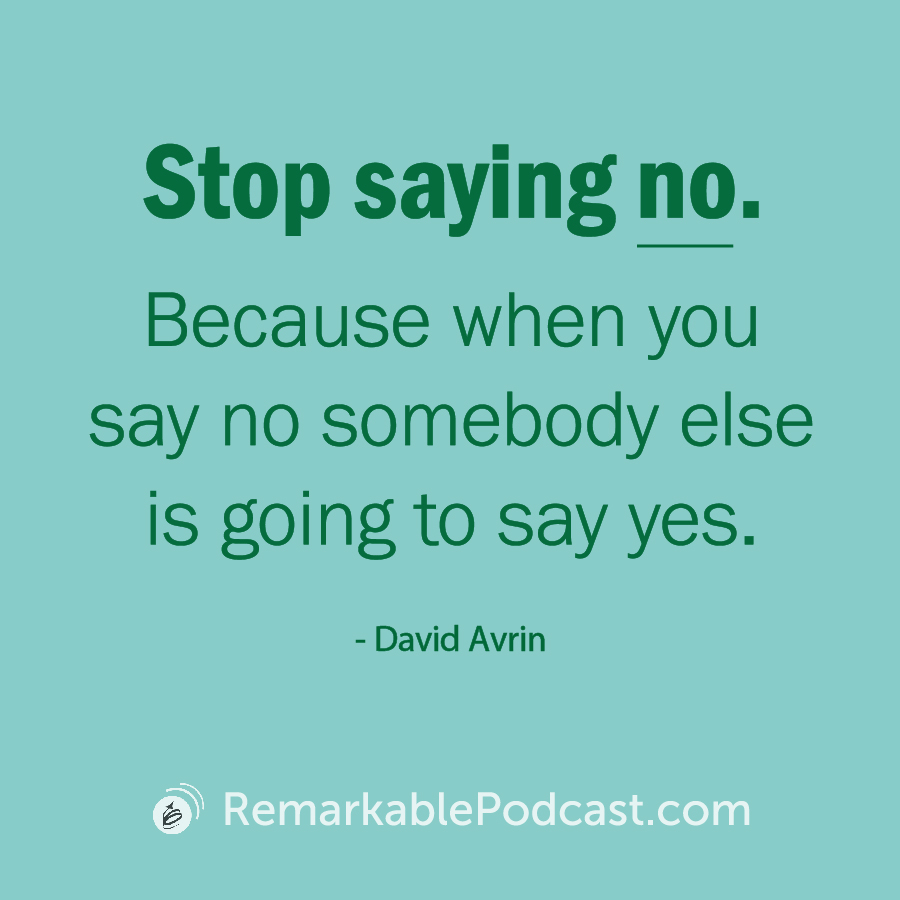 Remarkable Dialogue
Ask yourself: Do you know their story?
Leave your answer in the comments below.
Additional Leadership Resources
Subscribe to the Podcast
Don't miss an episode! Subscribe to this podcast through the options below.
Leave a Review
If you liked this conversation, we'd be thrilled if you'd let others know by leaving a review on Apple Podcasts. Here's a quick guide for posting a review.

Join Our Facebook Group
Join our Facebook community to network with like-minded leaders, ask us questions, suggest guests and more. We welcome your wealth of experience and hope you will join us in sharing it with others on their leadership journey.
You can join the group here: facebook.com/groups/RemarkableLeadershipPodcast/