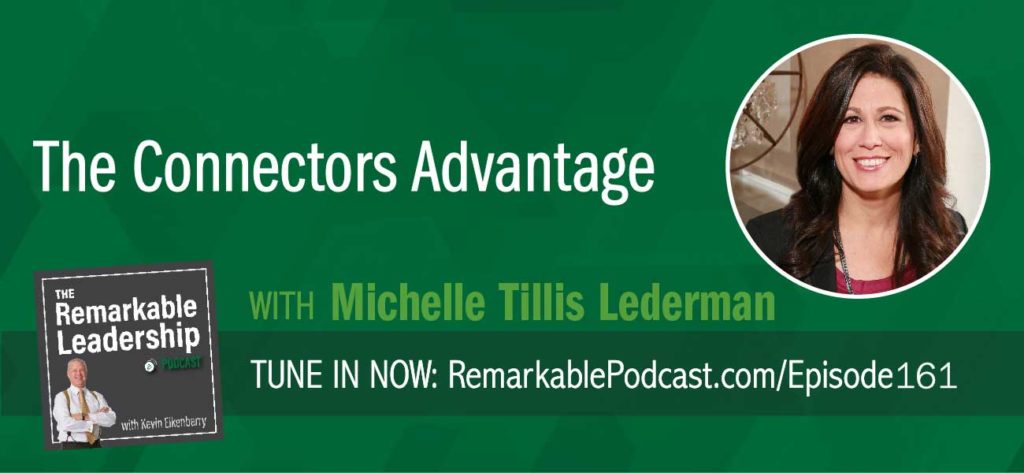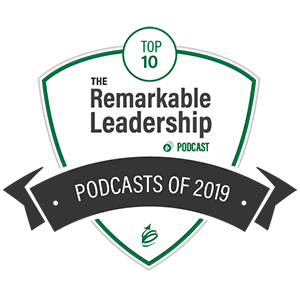 Studies show that 92% of people trust referrals and you are four times more likely to buy from someone who was referred. This makes sense to Michelle Tillis Lederman, author of The Connector's Advantage: 7 Mindsets to Grow Your Influence and Impact. In her early career, she realized that relationships are critical to your success, health, and happiness. However, this isn't all about the warm fuzzies. Connectors have a certain way of thinking and acting that enables stronger connections. Building that skill can get us to faster, easier, and better. Michelle shares with Kevin that when leaders focus on building connections, relationships and loyalty with their teams, they impact the bottom line
In this episode, Michelle discusses 1. Levels of connectors. 2. The introvert edge. 3. The trust mindset.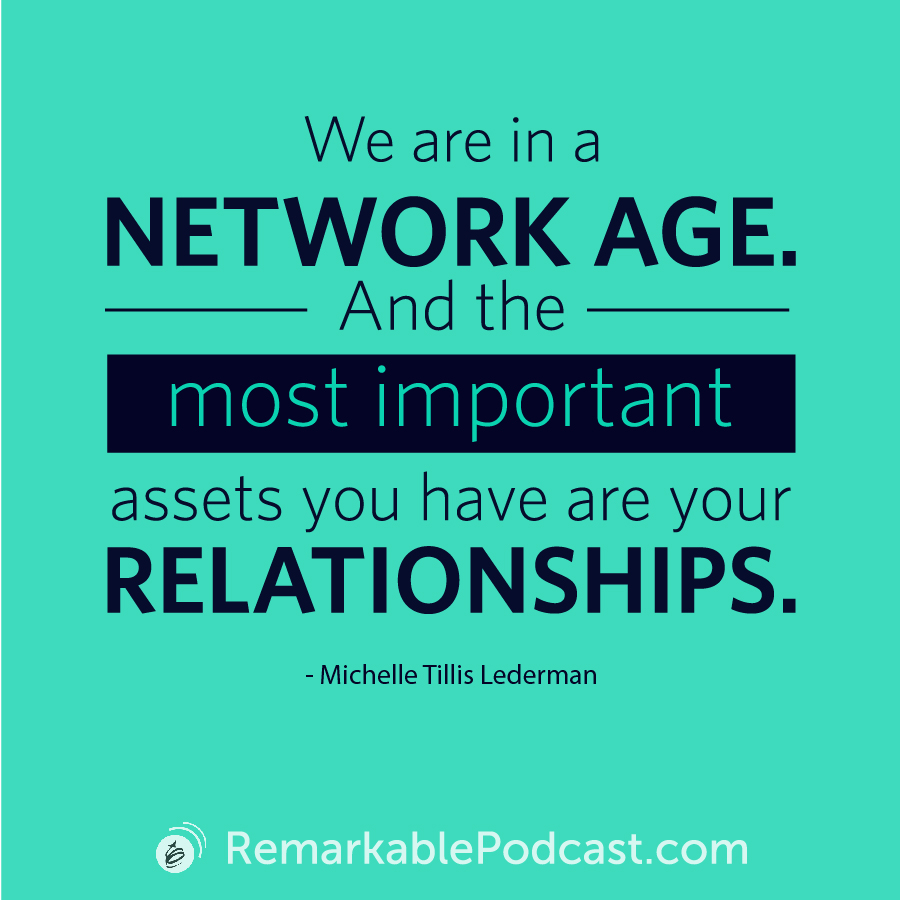 Remarkable Dialogue
Ask yourself: Do you know a guy or gal?
Leave your answer in the comments below.
Additional Leadership Resources
Subscribe to the Podcast
Don't miss an episode! Subscribe to this podcast through the options below.
Leave a Review
If you liked this conversation, we'd be thrilled if you'd let others know by leaving a review on Apple Podcasts. Here's a quick guide for posting a review.

Join Our Facebook Group
Join our Facebook community to network with like-minded leaders, ask us questions, suggest guests and more. We welcome your wealth of experience and hope you will join us in sharing it with others on their leadership journey.
You can join the group here: facebook.com/groups/RemarkableLeadershipPodcast/