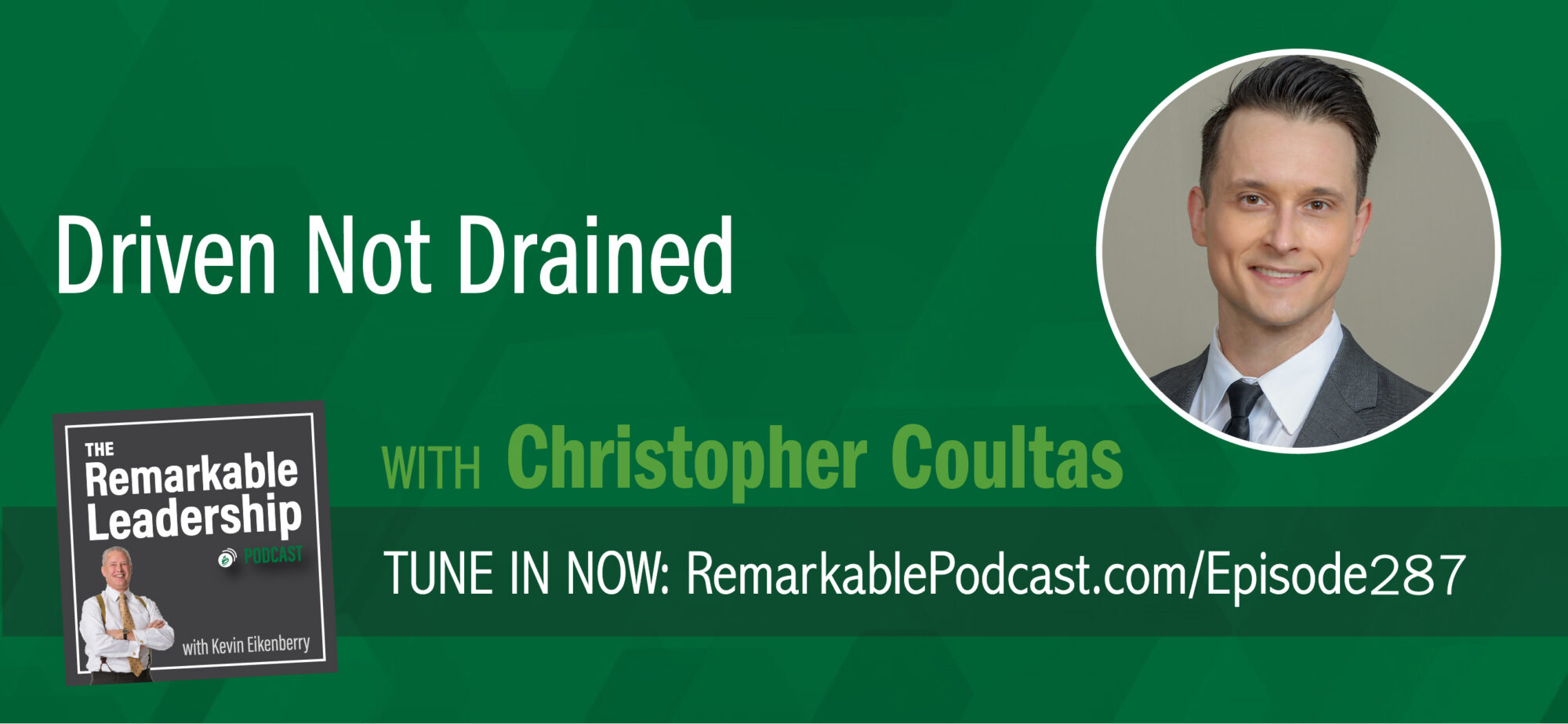 It is important to understand what drives you to get out of bed in the morning. It is just as important to understand the motivation of your team. Christopher Coultas, along with his team at Leadership Worth Following, is the author of Driven Not Drained: Discover Your Path to Career Happiness, Effectiveness, and Influence. Chris shares the six components of the DriV model, which was designed to understand the why behind the what. With each component, there are competing priorities. For example, if you score high in productivity, you get your energy by doing things. This can become an issue as you move up the corporate ladder and find that you are delegating more tasks. Chris suggests understanding your drivers and drainers can help you find greater satisfaction in your job. Knowing what drives and drains your team can lead to more productivity and a better bottom line.
In this episode, Kevin and Chris discuss:
Driven vs. drained.
Drained vs. burnout.
The DriV model.
Team culture and drivers.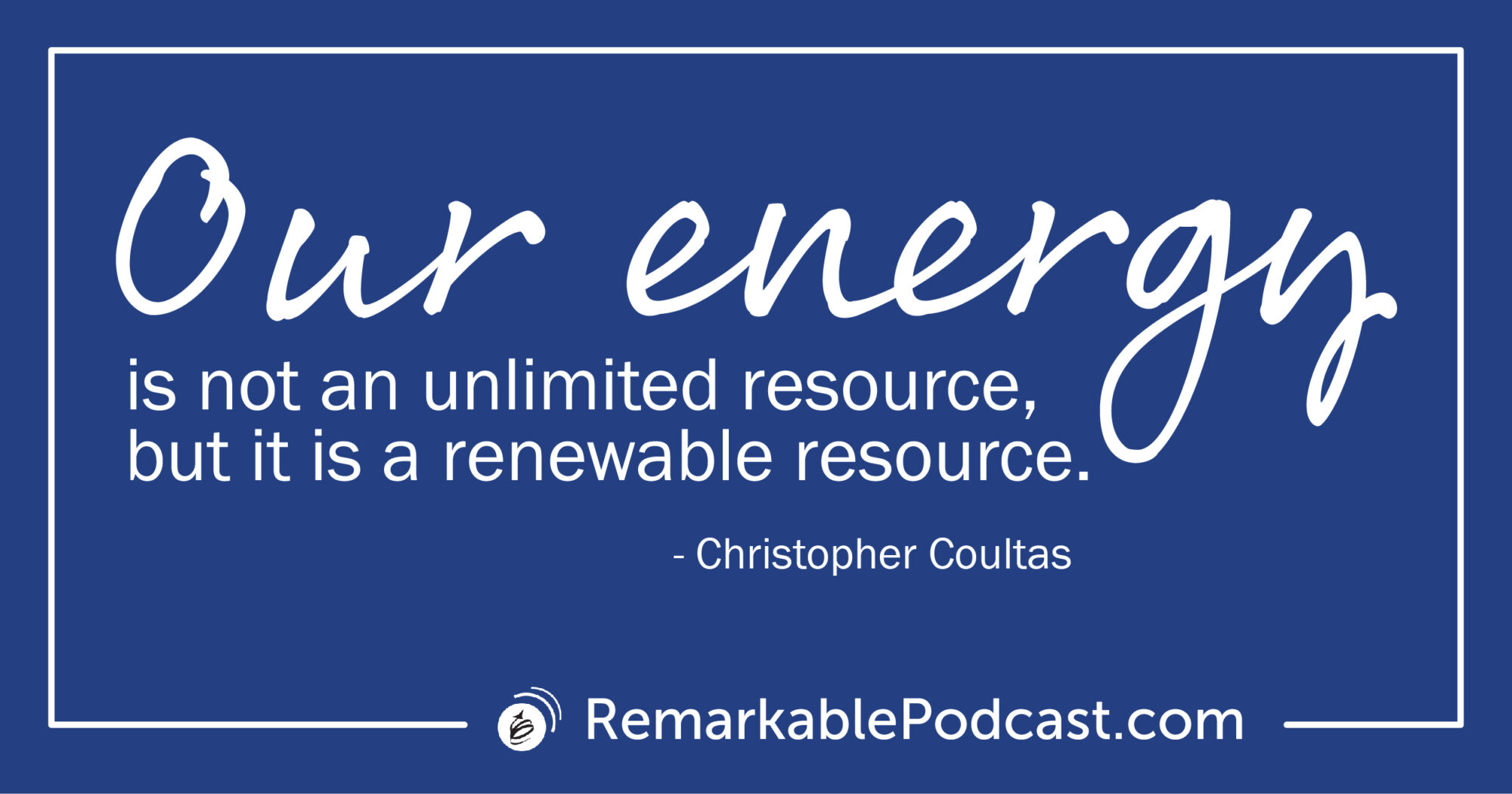 Remarkable Dialogue
Ask yourself: What drives you?
Leave your answer in the comments below.
This episode is brought to you by…
Unleashing Your Remarkable Potential, Kevin's free weekly e-newsletter. It's full of articles and resources to help you become a more confident and successful leader.

Sign Up!
Book Recommendations
Connect with Christopher Coultas
Related Podcast Episodes
Follow the Podcast
Don't miss an episode! Follow this podcast through the options below.
Leave a Review
If you liked this conversation, we'd be thrilled if you'd let others know by leaving a review on Apple Podcasts. Here's a quick guide for posting a review.

Join Our Facebook Group
Join our Facebook community to network with like-minded leaders, ask us questions, suggest guests and more. We welcome your wealth of experience and hope you will join us in sharing it with others on their leadership journey.
You can join the group here: facebook.com/groups/RemarkableLeadershipPodcast/