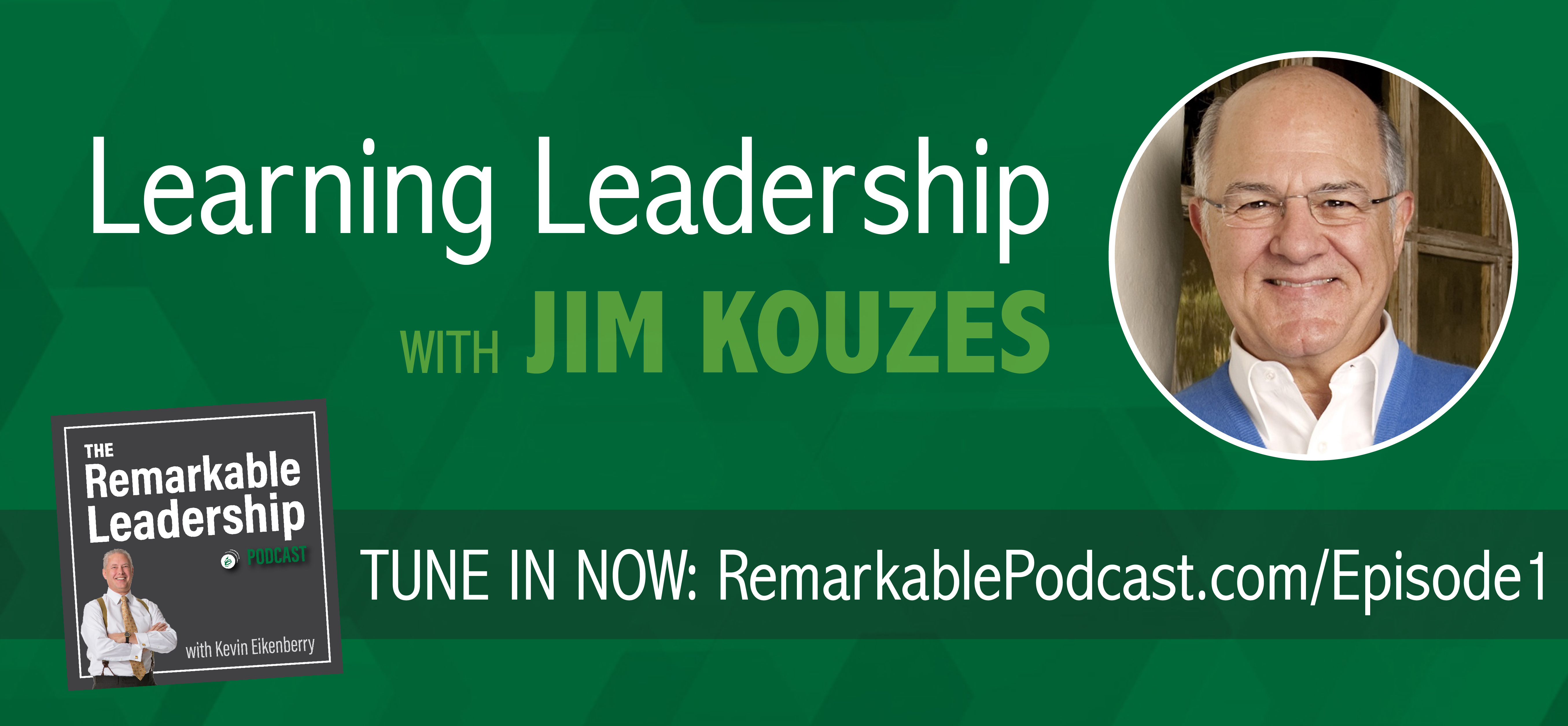 In our inaugural episode, I'm talking with one of the industry's greatest legends, Jim Kouzes. While he needs no introduction, Jim is a best-selling author, award-winning speaker and co-author of The Leadership Challenge. And according to the Wall Street Journal, he is one of the twelve best executive educators in the United States. If you're eager to learn new techniques to maximize your leadership potential, his is an insightful and powerful conversation that you won't want to miss.
In this episode, you'll discover:
The five fundamentals of leadership
Key lessons from Jim's leadership journey
The #1 thing leaders can do to more intentionally learn on a regular basis
"You can't lead alone and you can't learn alone."

– Jim Kouzes
Remarkable Dialogue
We get the most from any learning experience when we are engaged, asking questions and participating. Let's get the conversation started with a question that Jim mentions in today's episode:
What have you done today to improve, so that you are better at leading today than you were yesterday?
Leave your answer in the comments below.
Additional Leadership Resources
Learn more about Jim Kouzes and his books and resources here.
Sign up for our free video training series, 20 Days to Remarkable Leadership, here.
Get your free copy of my inspiring e-book, 101 Ways to Unleash Your Potential, here.
Subscribe to the Podcast
Don't miss an episode! Subscribe to this podcast through the options below.
Leave a Review
If you liked this conversation, we'd be thrilled if you'd let others know by leaving a review on Apple Podcasts. Here's a quick guide for posting a review.

Join Our Facebook Group
Join our Facebook community to network with like-minded leaders, ask us questions, suggest guests and more. We welcome your wealth of experience and hope you will join us in sharing it with others on their leadership journey.
You can join the group here: facebook.com/groups/RemarkableLeadershipPodcast/