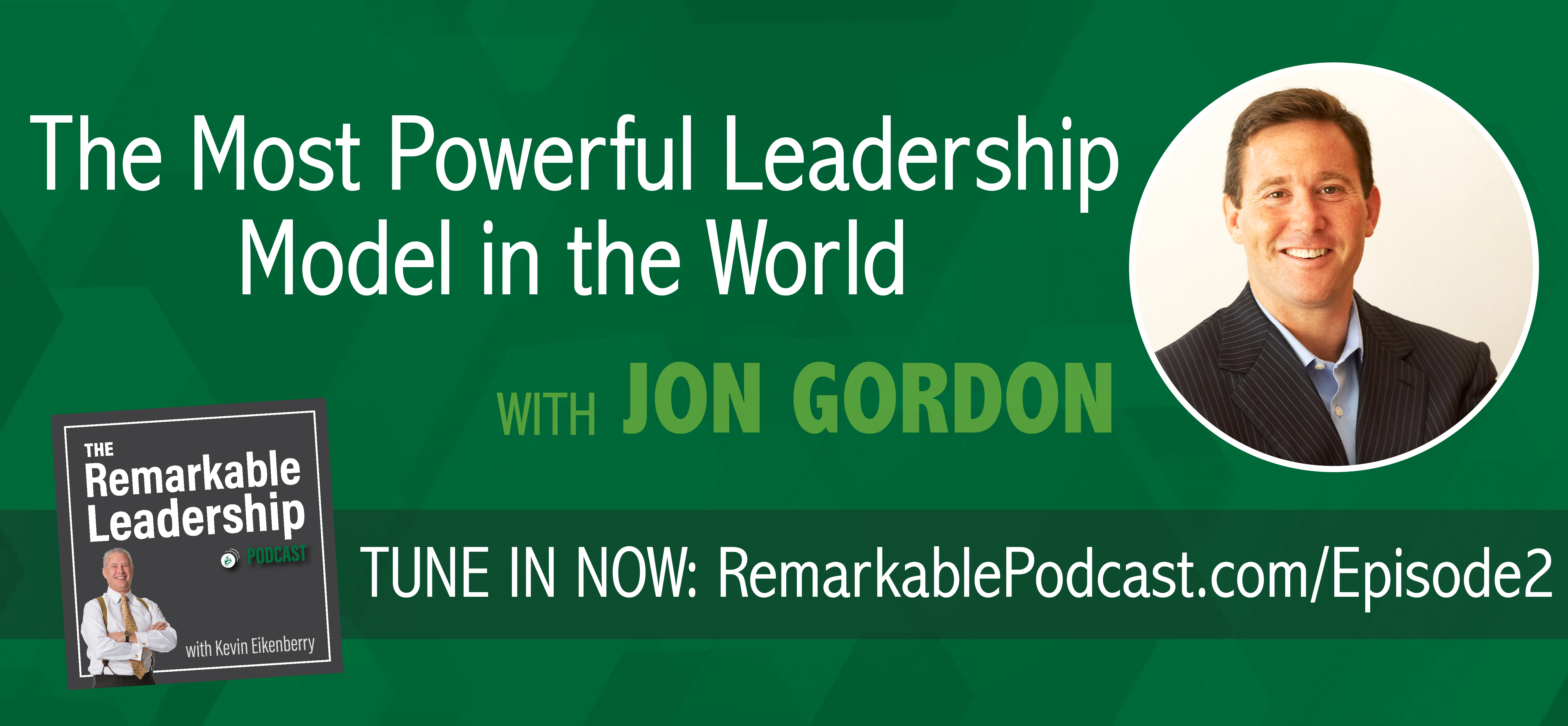 In today's episode, best-selling author, Jon Gordon, is sharing the most powerful leadership model on the planet. Jon is the best-selling author of The Energy Bus, The No Complaining Rule and The Carpenter. He's been featured on The Today Show and CNN and our conversation in this episode will challenge how you think about your role as a leader and help you examine how you approach your craft.
In this episode, you'll discover:
The #1 area of Jon's life that informs his work, message and personal ability to lead
What love means to us as leaders
3 words that every leader needs to be successful
"Love tough. Not tough love. Love must come first."

– Jon Gordon
Remarkable Dialogue
How does love play in to your work as a leader?
Leave your answer in the comments below.
Additional Leadership Resources
Sign up for our free video training series, 20 Days to Remarkable Leadership, here.
Get your free copy of my inspiring e-book, 101 Ways to Unleash Your Potential, here.
Subscribe to the Podcast
Don't miss an episode! Subscribe to this podcast through the options below.
Leave a Review
If you liked this conversation, we'd be thrilled if you'd let others know by leaving a review on Apple Podcasts. Here's a quick guide for posting a review.

Join Our Facebook Group
Join our Facebook community to network with like-minded leaders, ask us questions, suggest guests and more. We welcome your wealth of experience and hope you will join us in sharing it with others on their leadership journey.
You can join the group here: facebook.com/groups/RemarkableLeadershipPodcast/