Follow: Apple Podcasts, Spotify, Google Podcasts, or your favorite podcast player.
You know when you are on a good team. In fact, you feel energized and productive when you work with that team. The question becomes, can we get engagement, productivity, and happiness at work? Mike Zani believes it can and when you have a happy and engaged team, productivity goes through the roof. Mike is the author of The Science of Dream Teams: How Talent Optimization Can Drive Engagement, Productivity and Happiness. He shares with Kevin that most CEOs have a business strategy and a financial plan. However, few have a talent strategy. Yet, productivity and the bottom line are the results of our talent. Engagement begins with an intentional mission and culture. When you get your team connected to the mission and values, you get discretionary effort.
Connect with Mike
Key Points
A dream team.
Talent Optimization.
Engagement.
Happiness.
This episode is brought to you by…
Unleashing Your Remarkable Potential, Kevin's free weekly e-newsletter. It's full of articles and resources to help you become a more confident and successful leader.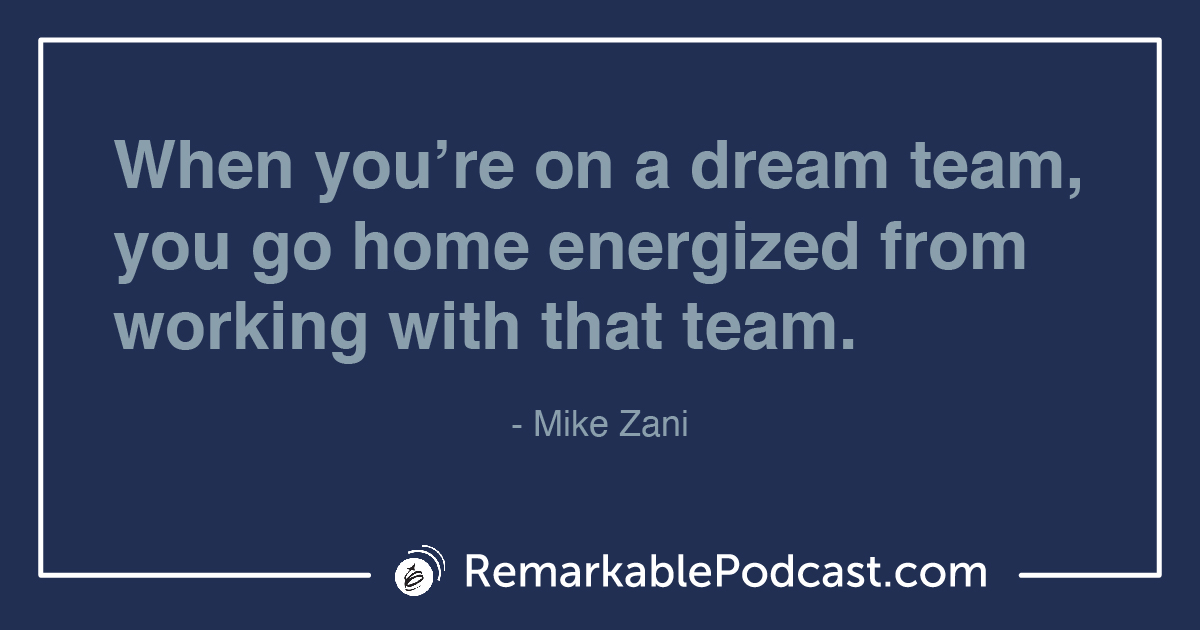 Tweet This
Book Recommendations
Now What?
Ask yourself: How can you make your team better?
Related Podcast Episodes
Leave a Review
If you liked this conversation, we'd be thrilled if you'd let others know by leaving a review on Apple Podcasts. Here's a quick guide for posting a review.

Join Our Community