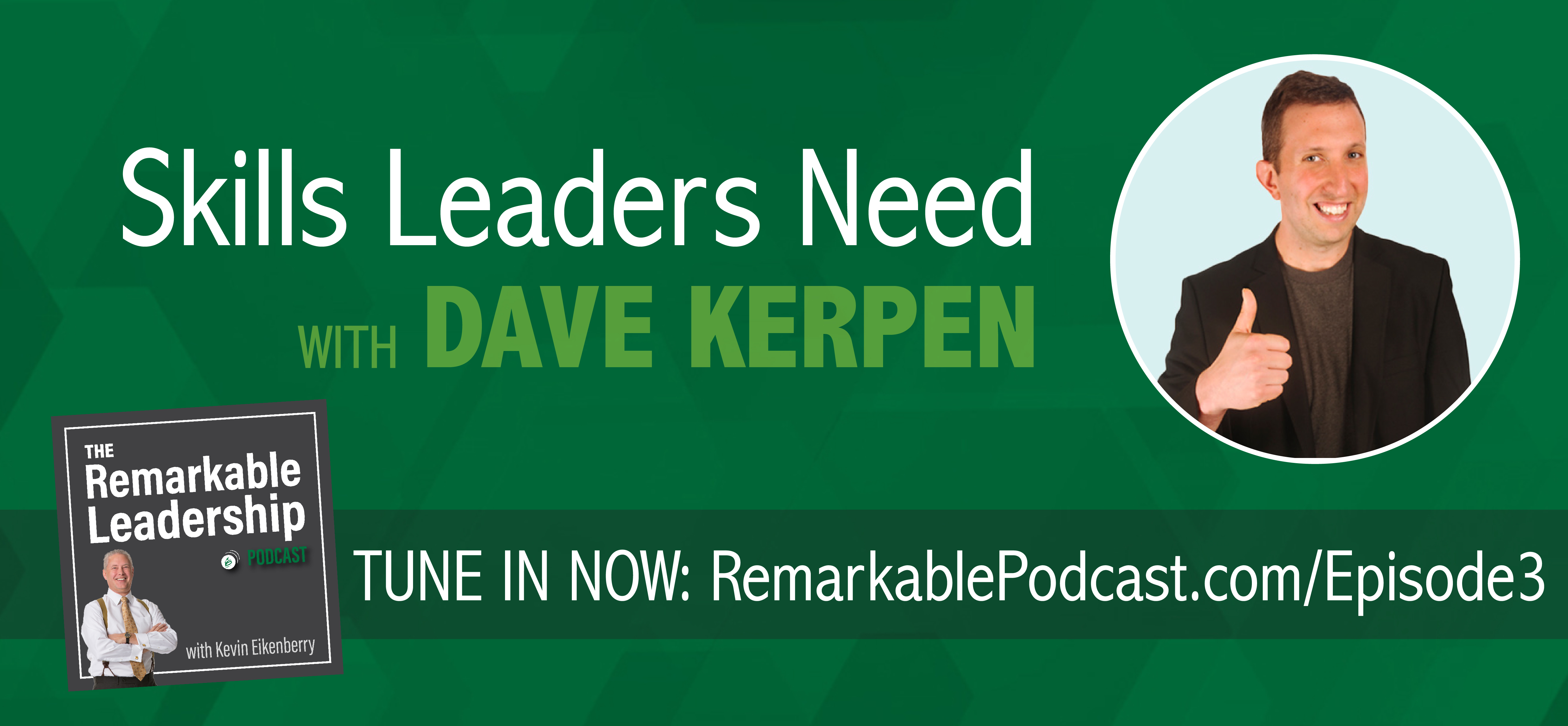 In this episode, I'm talking with Dave Kerpen and we're diving into the key skills leaders must have to have the greatest impact. Dave is the founder and CEO of Likeable Local, a social media software company serving thousands of small businesses. Dave is also a bestselling author, speaker and frequent guest of TV news shows, magazines and blogs around the world. This is a discussion about leadership skills that you can't live without.
In this episode, you'll discover:
How the principles of social media can be applied to us as leaders
The importance of truly being "other-focused" leaders
How leaders can operate from a place of gratitude every day
"The people are everything."

– Dave Kerpen
Remarkable Dialogue
We get the most from any learning experience when we are engaged, asking questions and participating. Let's get the conversation started with a question:
What are you doing on a daily basis to improve as a leader?
Leave your answer in the comments below.
Additional Leadership Resources
Subscribe to the Podcast
Don't miss an episode! Subscribe to this podcast through the options below.
Leave a Review
If you liked this conversation, we'd be thrilled if you'd let others know by leaving a review on Apple Podcasts. Here's a quick guide for posting a review.

Join Our Facebook Group
Join our Facebook community to network with like-minded leaders, ask us questions, suggest guests and more. We welcome your wealth of experience and hope you will join us in sharing it with others on their leadership journey.
You can join the group here: facebook.com/groups/RemarkableLeadershipPodcast/