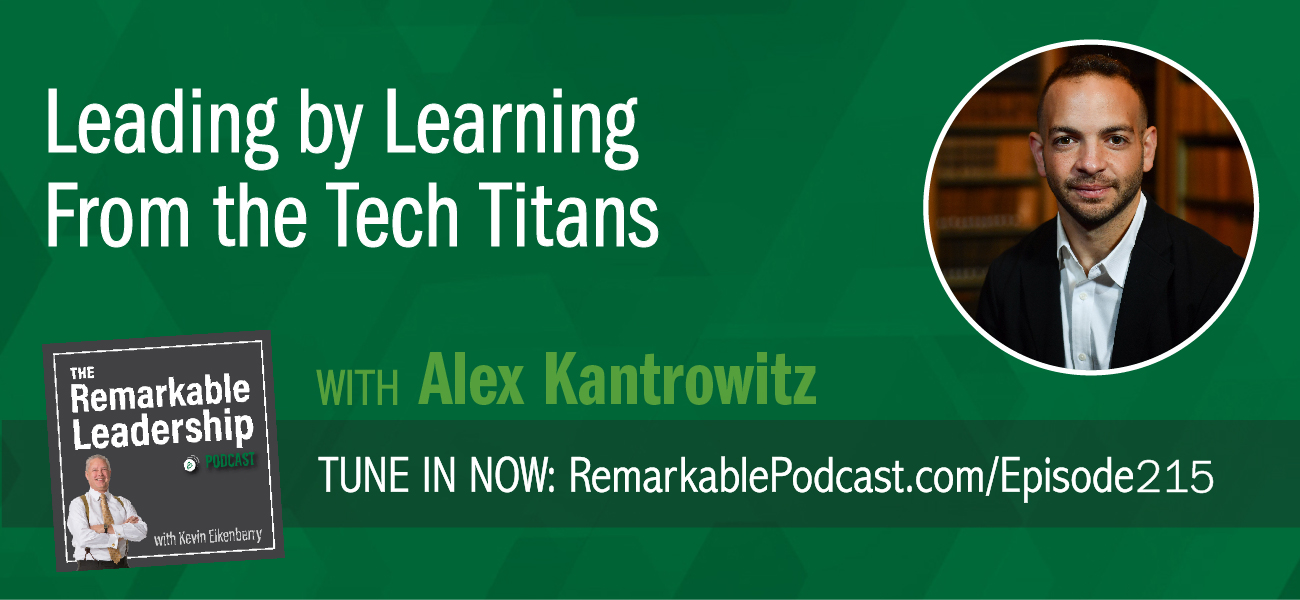 Do you have a Day One or Day Two mentality and why does it matter? Alex Kantrowitz sits down with Kevin to talk about mindset and culture. Alex is a senior technology reporter at BuzzFeed News and author of Always Day One. Alex interviewed more than 130 tech insiders from hourly workers to executives to share how the "Tech Titans Plan to Stay on Top." However, the lessons learned don't just apply to Silicon Valley. To become stronger and more successful leaders must continue to look at their business. They recognize change is constant and a Day One mindset will get you to your future state.
In this episode, Alex shares culture examples from Amazon, Facebook, and Microsoft.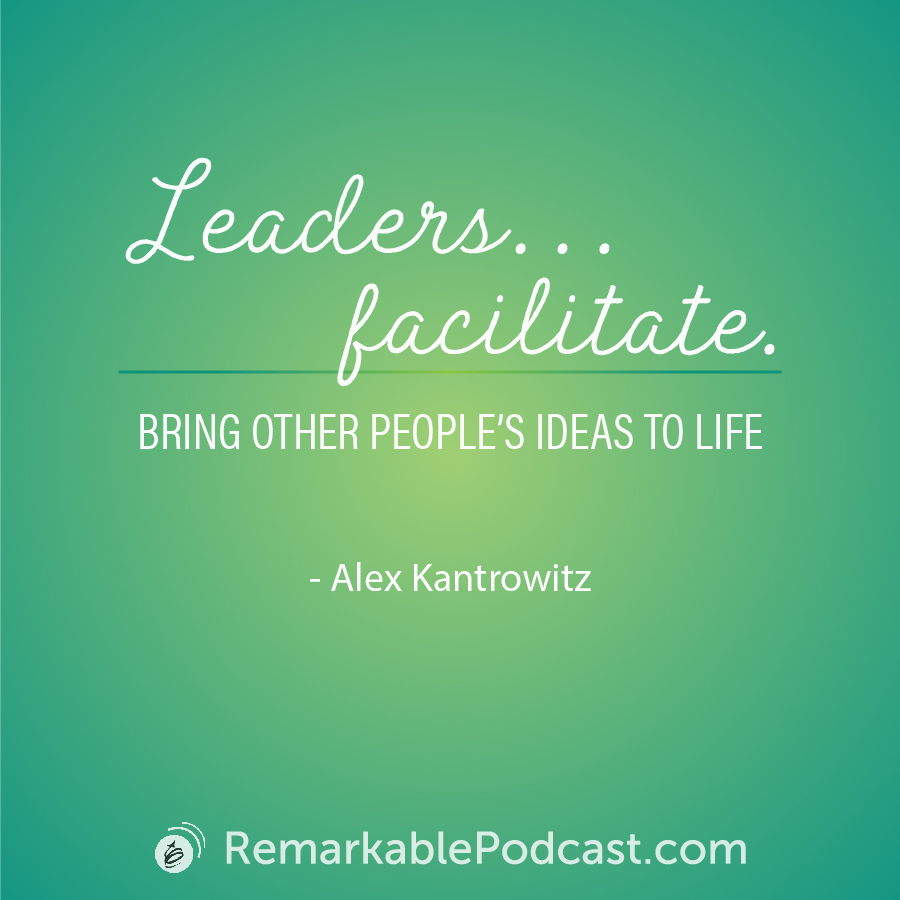 Remarkable Dialogue
Ask yourself: Where are you looking for vision?
Leave your answer in the comments below.
This episode is brought to you by…
From Manager to Remarkable Leader, Kevin's Flagship workshop based on his proven leadership model.

Learn more
Additional Leadership Resources
Book Recommendations:
Connect with Alex Kantrowitz:
Related Podcast Episodes:
Subscribe to the Podcast
Don't miss an episode! Subscribe to this podcast through the options below.
Leave a Review
If you liked this conversation, we'd be thrilled if you'd let others know by leaving a review on Apple Podcasts. Here's a quick guide for posting a review.

Join Our Facebook Group
Join our Facebook community to network with like-minded leaders, ask us questions, suggest guests and more. We welcome your wealth of experience and hope you will join us in sharing it with others on their leadership journey.
You can join the group here: facebook.com/groups/RemarkableLeadershipPodcast/