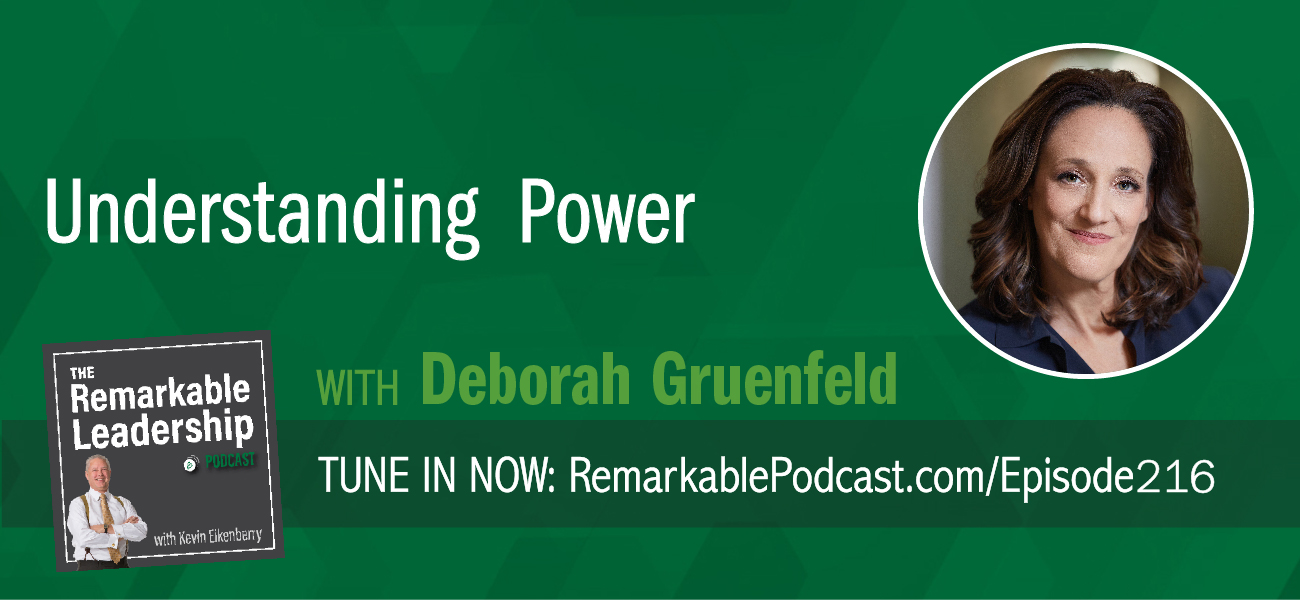 How are you using the power you have (for good or evil)? Yes, we all have power just through our relationships between colleagues, family, and friends. Thereby, it can be a bit tricky. According to Deborah Gruenfeld, we need to embrace and own our power, even if we are uncomfortable with it. Deb is a social psychologist and the author of Acting with Power. She shares with Kevin that there are levels of power and it is a responsibility that is yours. Often there are negative connotations with power, however, when you look at it in action, force is rarely used. People want to help you, so you will help them. When you have control over another's outcomes you need to think about the interests you are serving; be the person other people hope you will be.
In this episode, Deborah talks about
Confidence and power.
Power in the remote context.
Positional power.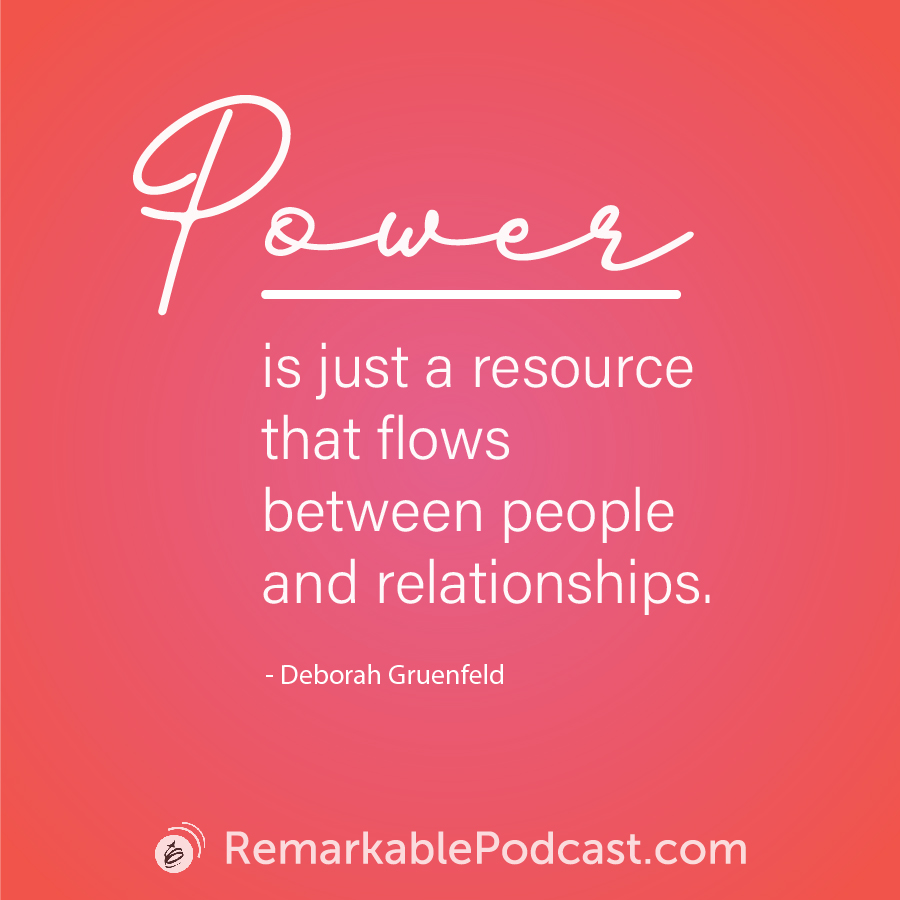 Remarkable Dialogue
Ask yourself: Are you confident? Are you making someone else feel confident?
Leave your answer in the comments below.
This episode is brought to you by…
From Manager to Remarkable Leader, Kevin's Flagship workshop based on his proven leadership model.

Learn more
Additional Leadership Resources
Book Recommendations:
Connect with Deborah Gruenfeld:
Related Podcast Episodes:
Subscribe to the Podcast
Don't miss an episode! Subscribe to this podcast through the options below.
Leave a Review
If you liked this conversation, we'd be thrilled if you'd let others know by leaving a review on Apple Podcasts. Here's a quick guide for posting a review.

Join Our Facebook Group
Join our Facebook community to network with like-minded leaders, ask us questions, suggest guests and more. We welcome your wealth of experience and hope you will join us in sharing it with others on their leadership journey.
You can join the group here: facebook.com/groups/RemarkableLeadershipPodcast/