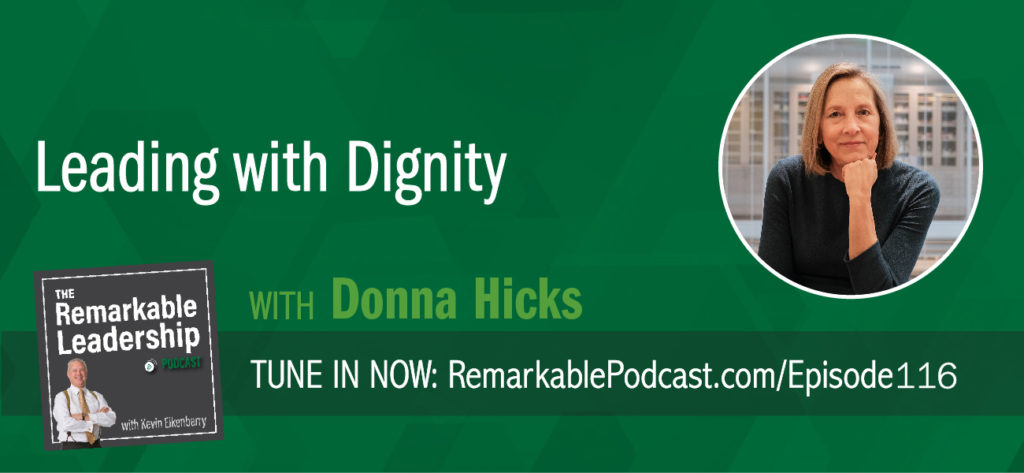 Donna Hicks, author of Leading with Dignity: How to Create a Culture That Brings Out the Best in People joins Kevin to discuss the role of dignity in leadership, relationships, and negotiations. Donna was at the table at many conflict discussions, including Israel/Palestine and Northern Ireland. What she found was that there was another conversation at the table that was non-verbal and emotional. She shares with Kevin that few of us understand the role dignity plays in leadership and when we don't respect dignity, there are trust and conflict issues. Leaders need to walk the talk and we all need to understand how vulnerable we are.
In this episode, Donna 1. Defines dignity. 2. Differentiates dignity and respect. 3. Shares ideas on how to lead with dignity.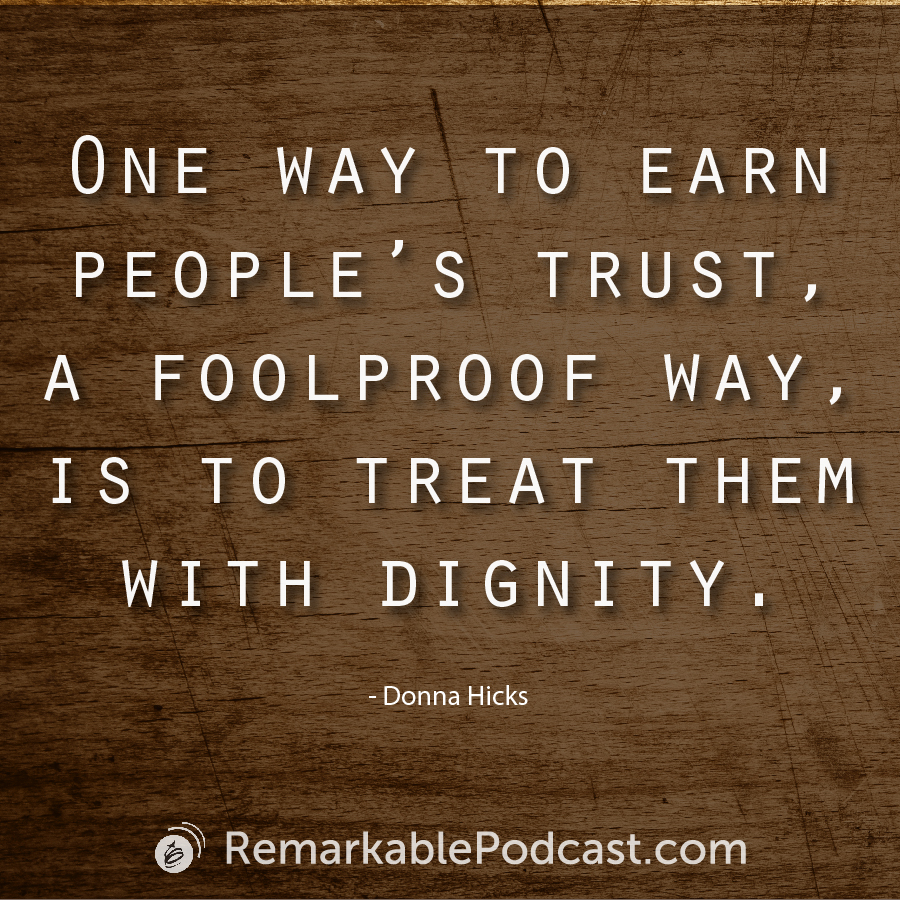 Remarkable Dialogue
Ask yourself: Did you wait for 90 seconds?
Leave your answer in the comments below.
Additional Leadership Resources
Subscribe to the Podcast
Don't miss an episode! Subscribe to this podcast through the options below.
Leave a Review
If you liked this conversation, we'd be thrilled if you'd let others know by leaving a review on Apple Podcasts. Here's a quick guide for posting a review.

Join Our Facebook Group
Join our Facebook community to network with like-minded leaders, ask us questions, suggest guests and more. We welcome your wealth of experience and hope you will join us in sharing it with others on their leadership journey.
You can join the group here: facebook.com/groups/RemarkableLeadershipPodcast/