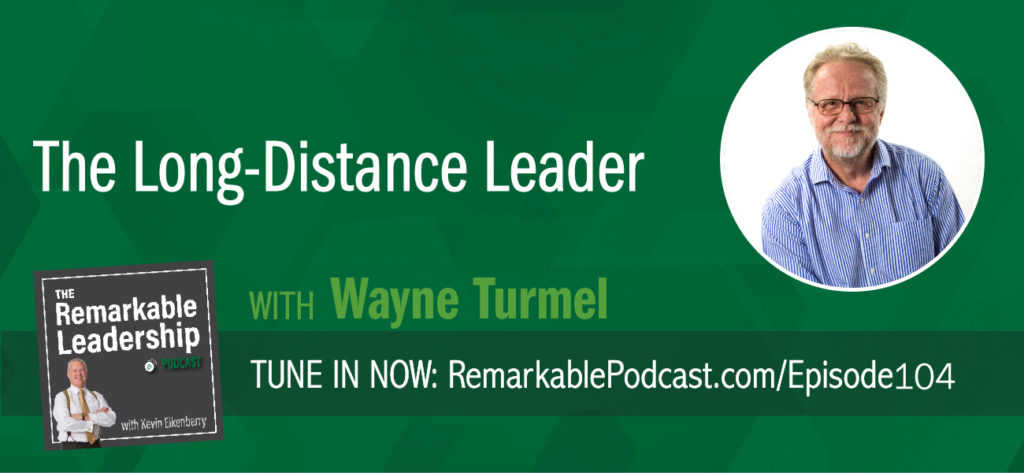 You are not alone if you are feeling overwhelmed by the changing workplace. Not only do we have more generations working side by side, we also have colleagues working a time zone away. Wayne Turmel, Kevin's co-author of The Long-Distance Leader, joins Kevin to dig deeper into the book and share his thoughts about remote leadership. Results from their research suggested that 60% of managers feel like they don't know what they are doing when it comes to remote working. Yes, the work is getting done and at what cost? Because we can't rely on real-time, face-to-face communication when people work from home or the other side of the world, leaders need to change how they think, act and communicate
In this episode, Wayne:
Provides an overview of The Long-Distance Leader book.
Shares some unexpected results from the survey and lessons learned since it went to publishing.
Discusses the role of technology and your team.

Remarkable Dialogue
Ask yourself: Are you eating your broccoli?
Leave your answer in the comments below.
Additional Leadership Resources
Subscribe to the Podcast
Don't miss an episode! Subscribe to this podcast through the options below.
Leave a Review
If you liked this conversation, we'd be thrilled if you'd let others know by leaving a review on Apple Podcasts. Here's a quick guide for posting a review.

Join Our Facebook Group
Join our Facebook community to network with like-minded leaders, ask us questions, suggest guests and more. We welcome your wealth of experience and hope you will join us in sharing it with others on their leadership journey.
You can join the group here: facebook.com/groups/RemarkableLeadershipPodcast/