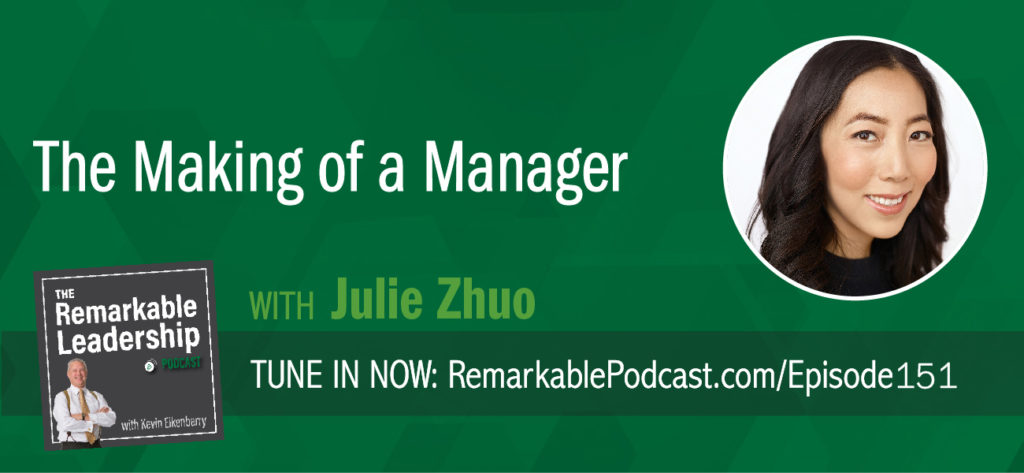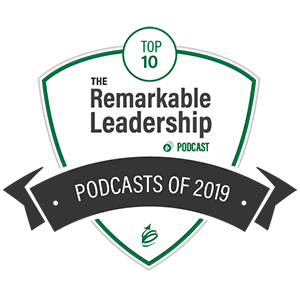 There are more new managers in the workplace than veterans. You must start somewhere. Julie Zhuo is the VP of Product Design at Facebook and the author of THE MAKING OF A MANAGER: What To Do When Everyone Looks to You. Julie found herself as a new manager years ago and after the celebration ended, she realized she wasn't 100% sure what she was doing. She joins Kevin to discuss the transition to new leadership. There are opportunities to coach your new leader and opportunities for you to grow if you find yourself in that position. It starts with conversations and willingness to build relationships, even if it is uncomfortable.
In this episode, Julie talks about 1. Coaching for new leaders. 2. Advice for better one-on-ones. 3. Managing yourself.
Remarkable Dialogue
Ask yourself: How are you creating culture?
Leave your answer in the comments below.
Additional Leadership Resources
Subscribe to the Podcast
Don't miss an episode! Subscribe to this podcast through the options below.
Leave a Review
If you liked this conversation, we'd be thrilled if you'd let others know by leaving a review on Apple Podcasts. Here's a quick guide for posting a review.

Join Our Facebook Group
Join our Facebook community to network with like-minded leaders, ask us questions, suggest guests and more. We welcome your wealth of experience and hope you will join us in sharing it with others on their leadership journey.
You can join the group here: facebook.com/groups/RemarkableLeadershipPodcast/