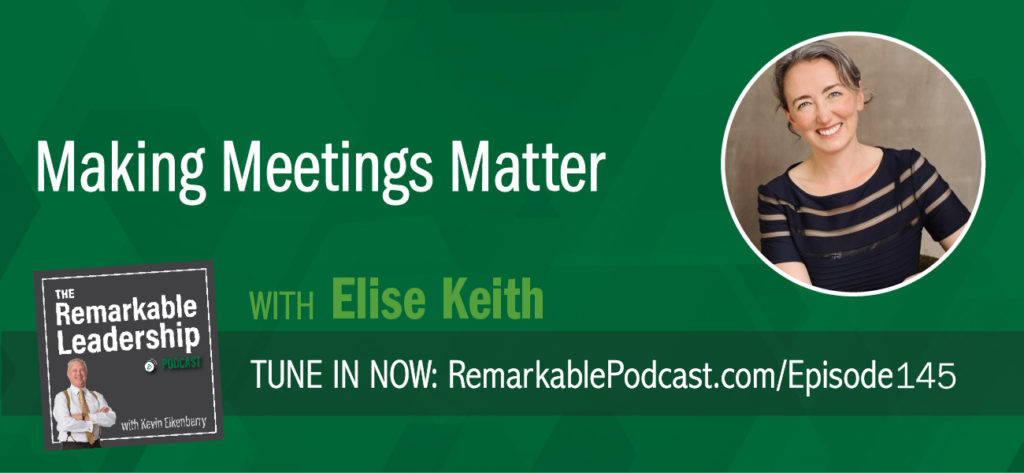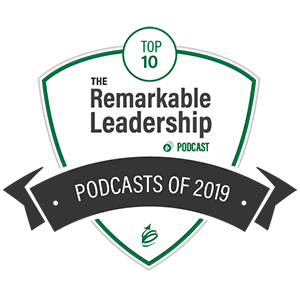 Have you ever hoped for a root canal appointment (insert another unpleasant task) to get you out of a meeting? Elise Keith is the founder and Meeting Maven for Lucid Meetings. In short, she is looking for the best ways to make it easy for people to enjoy meetings that get work done. She joins Kevin to discuss her book, Where the Action Is: The Meetings That Make or Break Your Organization. She believes that when you change the meeting, you change everything else. Elise emphasizes that the whole point of a meeting is to gather people for a purpose and shares different meeting types to help us get to the why.
In this episode, Elise touches on 1. Successful meetings. 2. Agendas and desired outcomes. 3. Meeting operating systems.
Remarkable Dialogue
Ask yourself: What does engagement look like?
Leave your answer in the comments below.
Additional Leadership Resources
Subscribe to the Podcast
Don't miss an episode! Subscribe to this podcast through the options below.
Leave a Review
If you liked this conversation, we'd be thrilled if you'd let others know by leaving a review on Apple Podcasts. Here's a quick guide for posting a review.

Join Our Facebook Group
Join our Facebook community to network with like-minded leaders, ask us questions, suggest guests and more. We welcome your wealth of experience and hope you will join us in sharing it with others on their leadership journey.
You can join the group here: facebook.com/groups/RemarkableLeadershipPodcast/