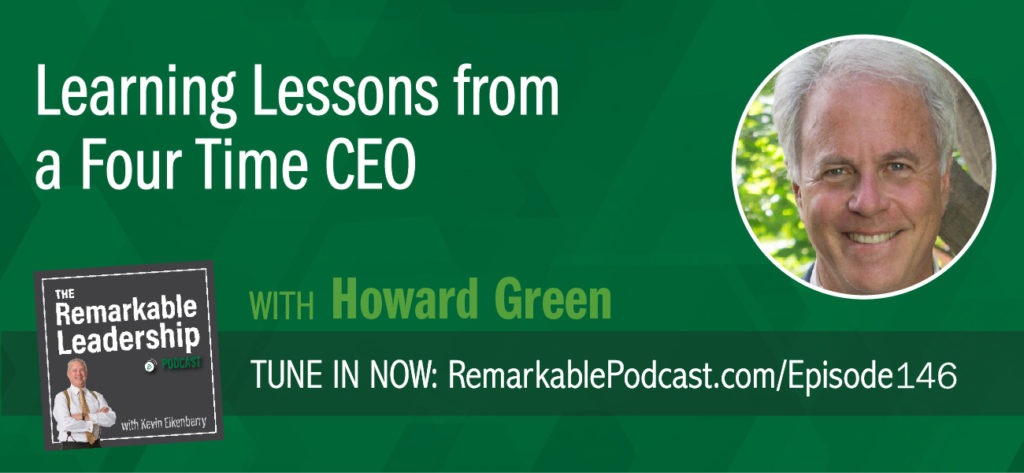 Hunter Harrison was a four-time CEO in the railroad business, turning around each organization he ran. During his tenure with multiple companies, he wanted his employees to think like a leader and owner. Kevin sits down with Howard Green, author of Railroader: The Unfiltered Genius and Controversy of Four-Time CEO Hunter Harris. Howard is a former broadcast journalist with more than 14,000 interviews and wrote Hunter's personal biography based on conversations with Harrison over several years. He shares insights into Hunter's leadership style and the moments that set him apart as CEO.
In this episode, Howard discusses 1. Using stories in leadership. 2. The importance of recognizing your blind spots. 3. How to get better at asking questions.
Remarkable Dialogue
Ask yourself: Do you discuss rewards and consequences?
Leave your answer in the comments below.
Additional Leadership Resources
Subscribe to the Podcast
Don't miss an episode! Subscribe to this podcast through the options below.
Leave a Review
If you liked this conversation, we'd be thrilled if you'd let others know by leaving a review on Apple Podcasts. Here's a quick guide for posting a review.

Join Our Facebook Group
Join our Facebook community to network with like-minded leaders, ask us questions, suggest guests and more. We welcome your wealth of experience and hope you will join us in sharing it with others on their leadership journey.
You can join the group here: facebook.com/groups/RemarkableLeadershipPodcast/