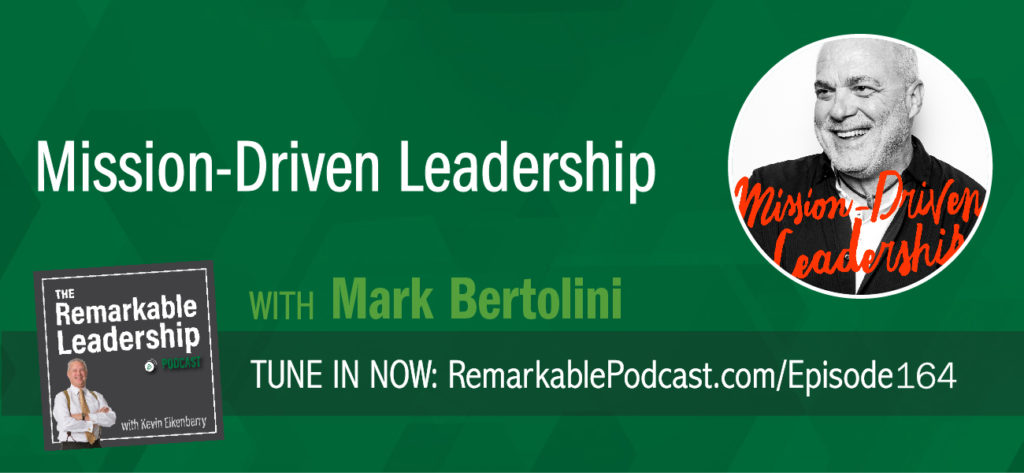 There are events in our lives that shape us. Events that make us think and re-think the way we do things. Mark Bertolini is no exception. Mark is the former chairman and CEO of Aetna and author of Mission-Driven Leadership: My Journey as a Radical Capitalist. He sits down with Kevin to share his stories; a child diagnosed with cancer, which made him a consumer of the health care industry and a ski accident, which forced him to ask for "help". These events changed his perspective and he realized that maybe an iron-handed fist was not the best way to conduct business. Mark shares his lessons of empathy and talks about the progressive elimination of failure – not perfection. You need to continually get better and find not only ways but encourage, your folks to take care of each other and the mission of the company.
In this episode, Mark talks about 1. Leadership styles before and after major events. 2. Mission-Driven Leadership. 3. Trust.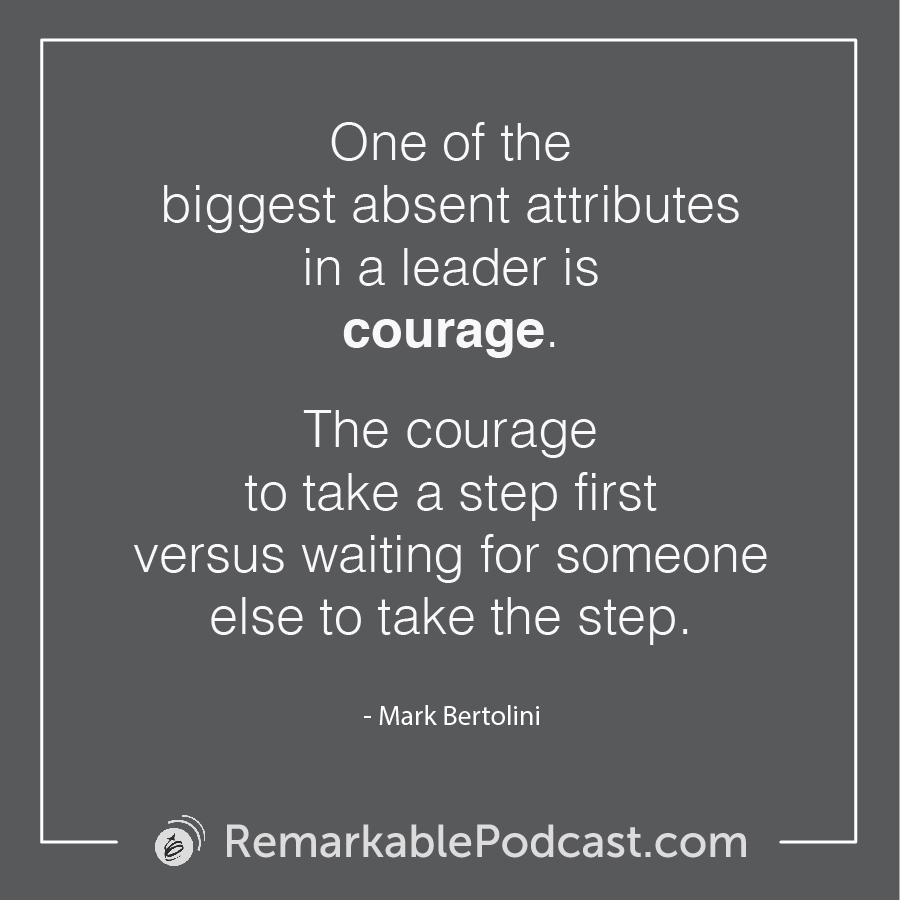 Remarkable Dialogue
Ask yourself: Who will you invite to dinner?
Leave your answer in the comments below.
Additional Leadership Resources
Subscribe to the Podcast
Don't miss an episode! Subscribe to this podcast through the options below.
Leave a Review
If you liked this conversation, we'd be thrilled if you'd let others know by leaving a review on Apple Podcasts. Here's a quick guide for posting a review.

Join Our Facebook Group
Join our Facebook community to network with like-minded leaders, ask us questions, suggest guests and more. We welcome your wealth of experience and hope you will join us in sharing it with others on their leadership journey.
You can join the group here: facebook.com/groups/RemarkableLeadershipPodcast/