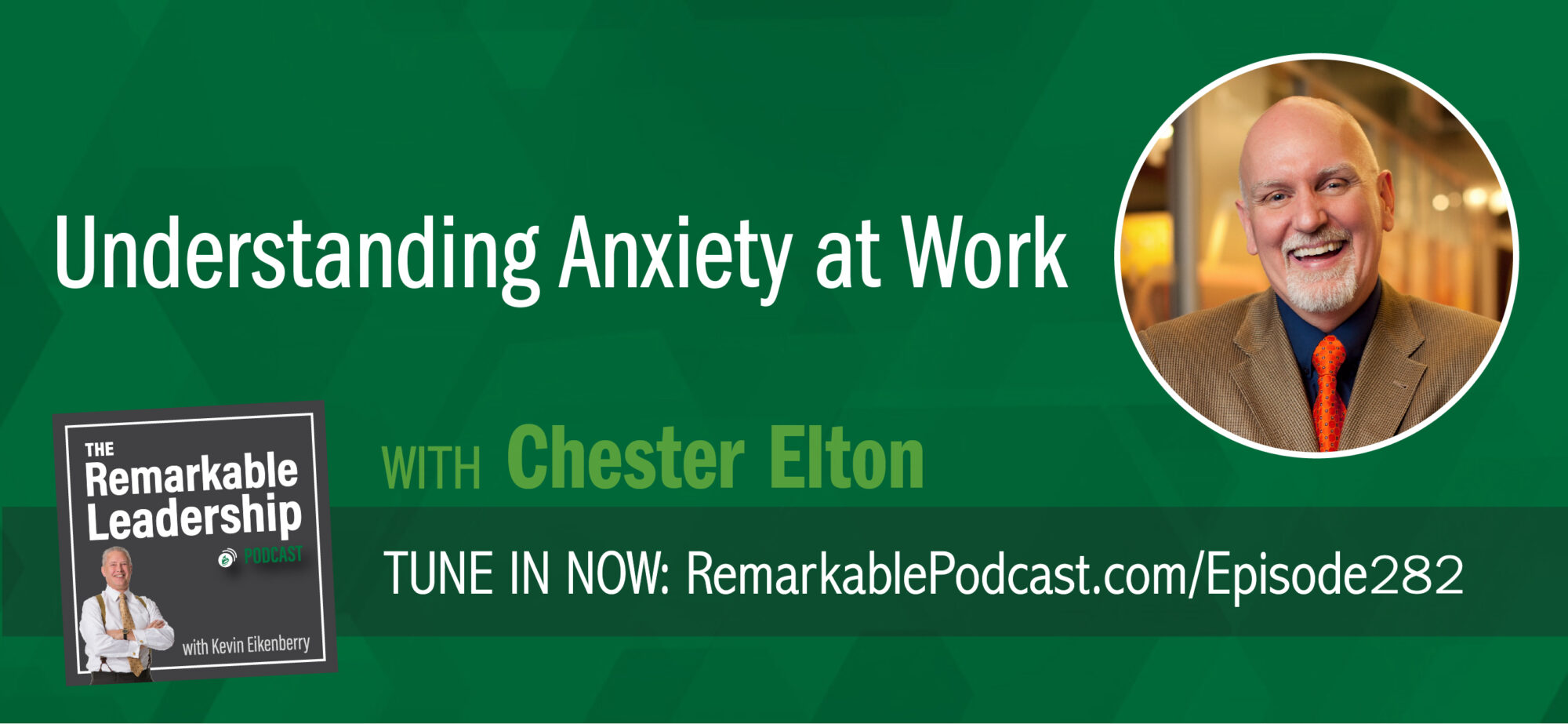 Help. One syllable, four letters, and hard to ask. Chester Elton suggests asking for help doesn't mean you have given up. It's just the opposite. Chester is the co-author of the New York Times and #1 USA Today and Wall Street Journal bestselling leadership books, All In, The Carrot Principle, and The Best Team Wins. His latest book, with Adrian Gostick, is Anxiety at Work: 8 Strategies to Help Teams Build Resilience, Handle Uncertainty, and Get Stuff Done. He joins Kevin to talk about the #1 issue in the workplace, anxiety. Over the past few years, more people are reporting anxiety at work and leaving jobs for mental health reasons. Chester explains there is a generational difference in dealing with anxiety, and younger generations are more comfortable discussing this. Chester shares strategies for leaders at any level to help normalize the conversation and build trust with your team.
In this episode, Chester talks about
Anxiety levels.
The pandemic's effect on leaders.
Being an ally at work.
The responsibility of a leader in mental health.
Remarkable Dialogue
Ask yourself: Are you listening?
Leave your answer in the comments below.
This episode is brought to you by…
From Manager to Remarkable Leader, Kevin's Flagship workshop based on his proven leadership model.

Learn more
Additional Leadership Resources
Follow the Podcast
Don't miss an episode! Follow this podcast through the options below.
Leave a Review
If you liked this conversation, we'd be thrilled if you'd let others know by leaving a review on Apple Podcasts. Here's a quick guide for posting a review.

Join Our Facebook Group
Join our Facebook community to network with like-minded leaders, ask us questions, suggest guests and more. We welcome your wealth of experience and hope you will join us in sharing it with others on their leadership journey.
You can join the group here: facebook.com/groups/RemarkableLeadershipPodcast/