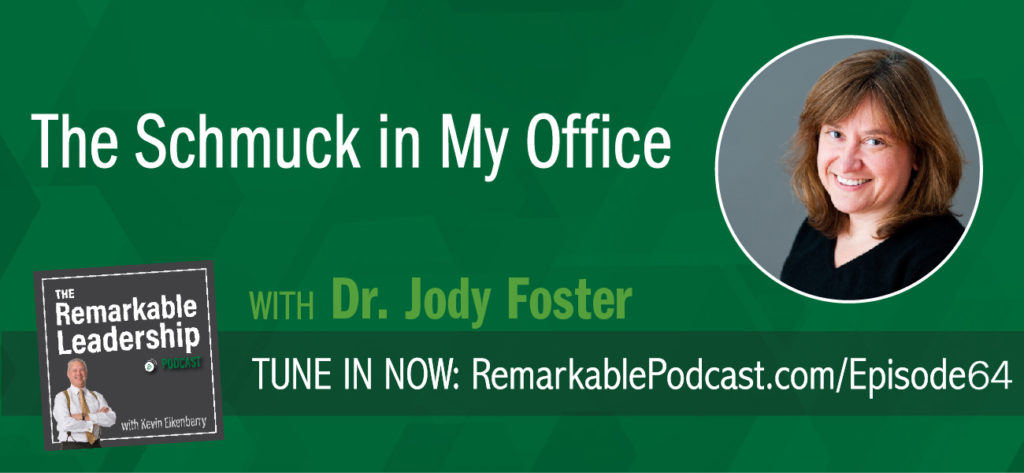 How many times have you heard, "there is a schmuck in my office"? Maybe, you have made that comment yourself. In this episode, Kevin is joined by Dr. Jody Foster. Dr. Foster is the author of The Schmuck in My Office and a clinical psychiatrist whose practice includes corporate development that provides support and evaluation services to executives. She shares her thoughts on recognizing, understanding and managing disruptive behaviors in the workplace.
In this episode, Kevin and Dr. Foster discuss:
Examples of difficult personality types.
Coaching teams to deal with disruptive behavior.
What happens when you are the schmuck.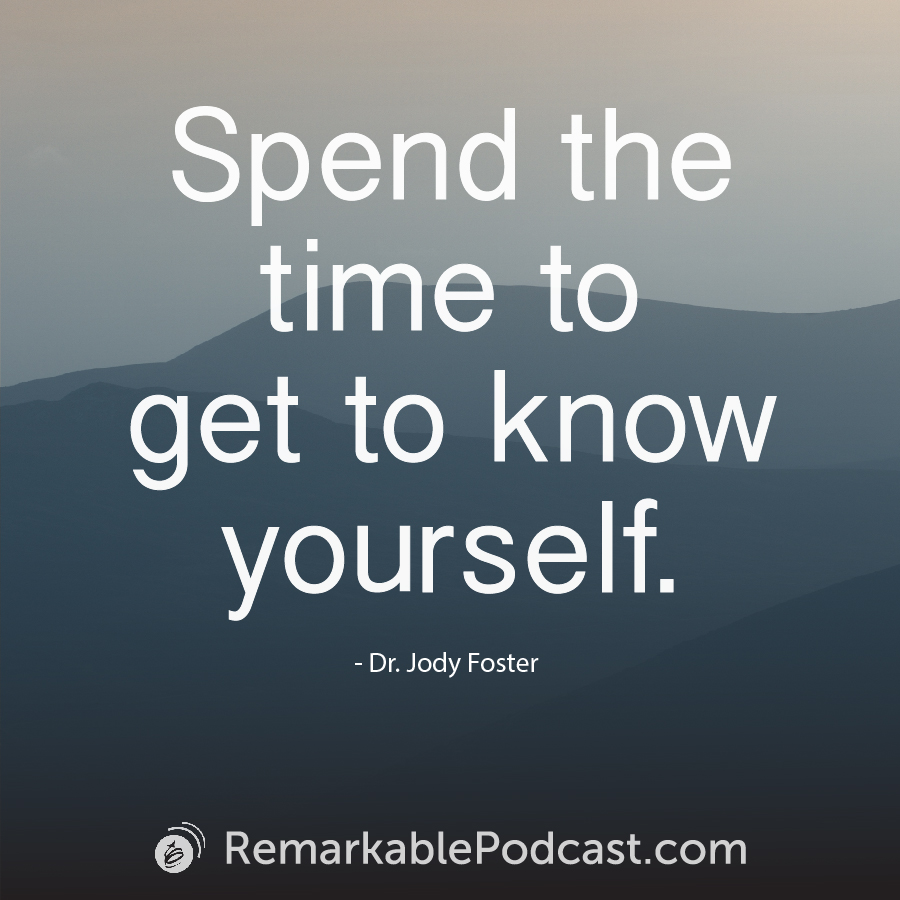 Remarkable Dialogue
Ask yourself: Are you judging or observing?
Leave your answer in the comments below.
Additional Leadership Resources
Subscribe to the Podcast
Don't miss an episode! Subscribe to this podcast through the options below.
Leave a Review
If you liked this conversation, we'd be thrilled if you'd let others know by leaving a review on Apple Podcasts. Here's a quick guide for posting a review.

Join Our Facebook Group
Join our Facebook community to network with like-minded leaders, ask us questions, suggest guests and more. We welcome your wealth of experience and hope you will join us in sharing it with others on their leadership journey.
You can join the group here: facebook.com/groups/RemarkableLeadershipPodcast/