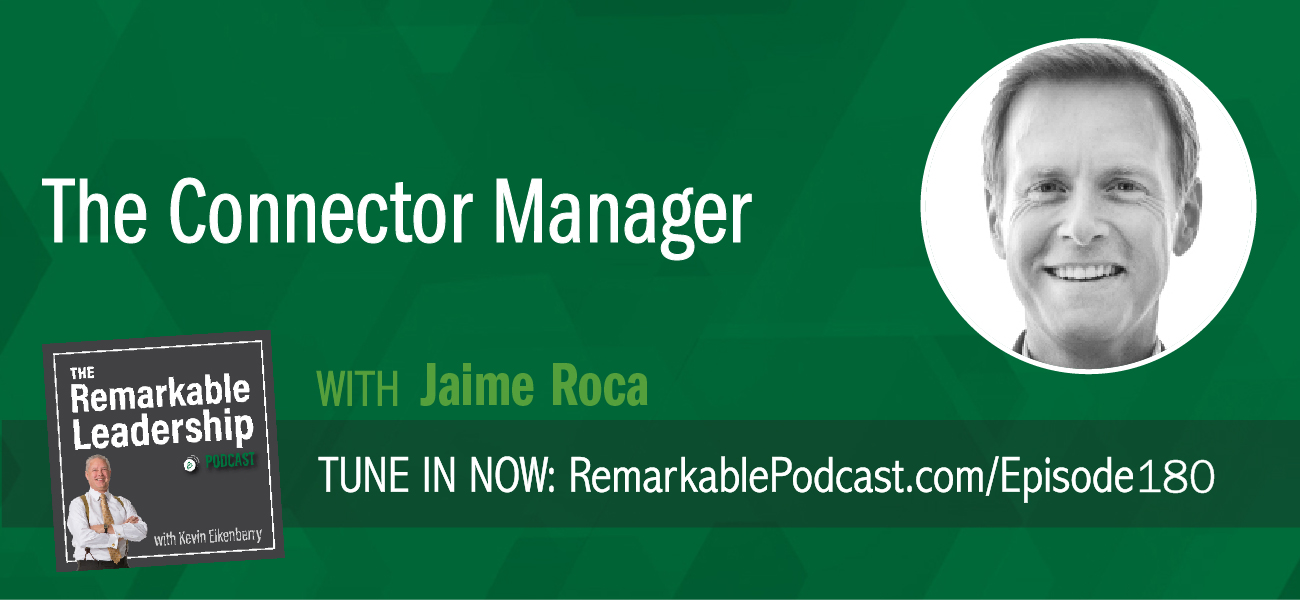 Less than 20% of employees believe their managers understand what they do day-to-day. Given this, how do managers become more impactful with their team? Jaime Roca is Senior Vice President at Gartner, managing the global Research & Advisory team, and is the co-author The Connector Manager: Why Some Leaders Build Exceptional Talent – and Others Don't. He and his colleagues surveyed over 9000 managers and employees to find out what the best managers do to coach and develop talent in today's environment. Jaime shares with Kevin the types (or approaches) to coaching and what they found to be most and least effective.
In this episode, Jaime breaks down 1. The 4 styles of coaching. 2. 3 reasons why the "always-on" method doesn't work. 3. 3 types of connections.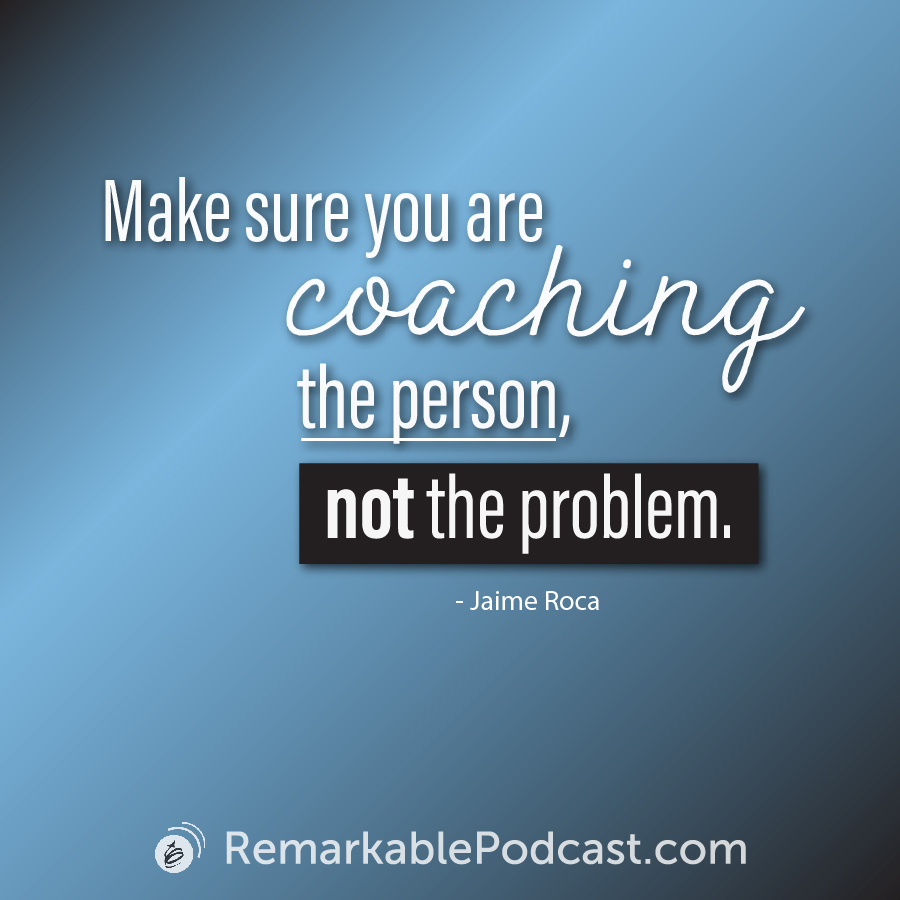 Remarkable Dialogue
Ask yourself: What are the needs of your team?
Leave your answer in the comments below.
Additional Leadership Resources
Subscribe to the Podcast
Don't miss an episode! Subscribe to this podcast through the options below.
Leave a Review
If you liked this conversation, we'd be thrilled if you'd let others know by leaving a review on Apple Podcasts. Here's a quick guide for posting a review.

Join Our Facebook Group
Join our Facebook community to network with like-minded leaders, ask us questions, suggest guests and more. We welcome your wealth of experience and hope you will join us in sharing it with others on their leadership journey.
You can join the group here: facebook.com/groups/RemarkableLeadershipPodcast/