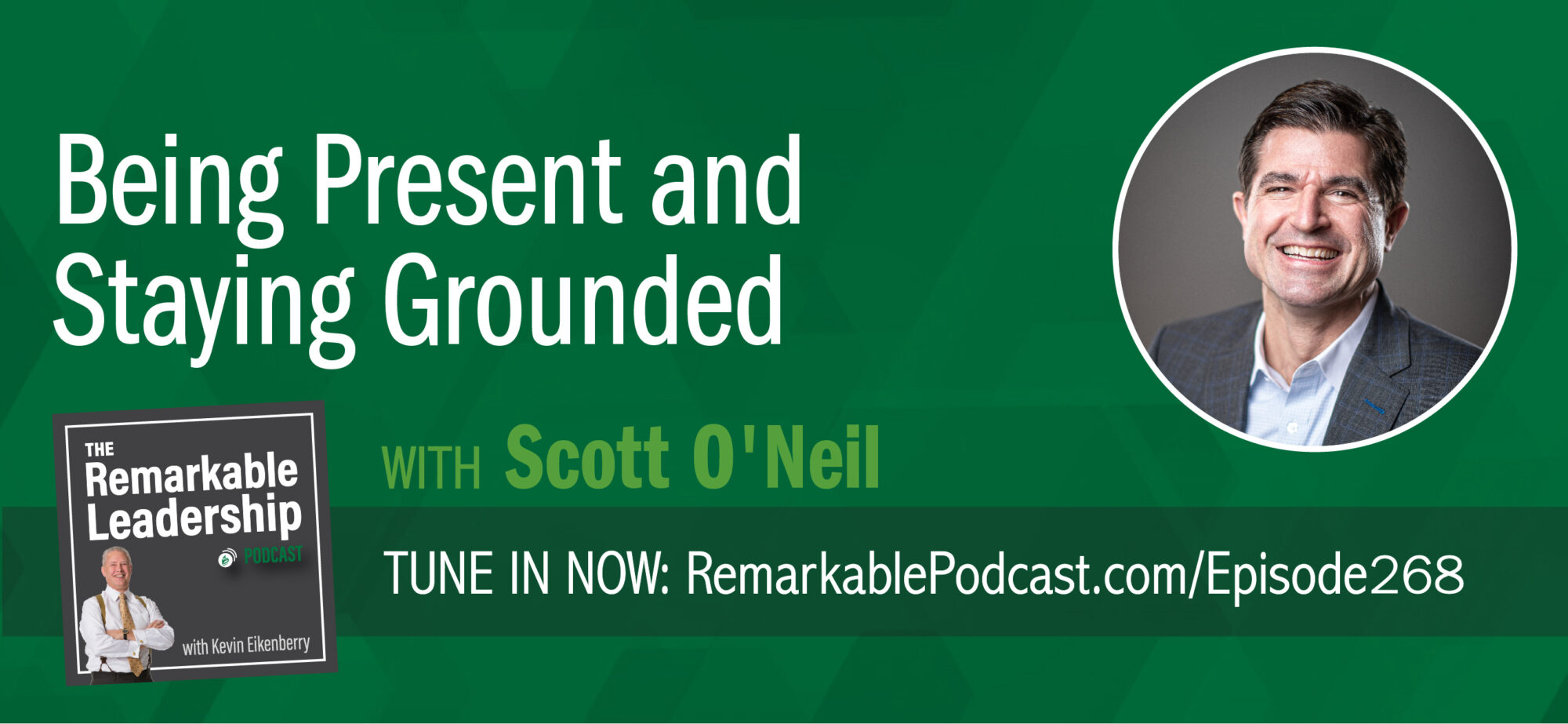 Are you present? Are you learning from your journey, especially when you stumble? Scott O'Neil recognizes we all struggle and need gentle reminders to be present, whether this is professionally or personally. Scott joins Kevin to discuss his book, Be Where Your Feet Are: Seven Principles to Keep you Present, Grounded and Thriving. As the CEO of Harris Blitzer Sports & Entertainment, which includes the Philadelphia 76ers (NBA) and the New Jersey Devils (NHL), he knows you win some you lose some. If you recognize where you are at, you have the opportunity to grow, go outside of your comfort zone, and be more prepared. We are about instant gratification, and we choose to take a long view and ask ourselves what we want to be and who we want to serve; it will change the way we work (for the better).
In this episode, Scott shares his thoughts about:
Being present.
Assuming positive intent.
Trusting the process.
Remarkable Dialogue
Ask yourself: Are you feeding your soul?
Leave your answer in the comments below.
This episode is brought to you by…
From Manager to Remarkable Leader, Kevin's Flagship workshop based on his proven leadership model.

Learn more
Additional Leadership Resources
Book Recommendations:
Connect with Scott O'Neil:
Related Podcast Episodes:
Follow the Podcast
Don't miss an episode! Follow this podcast through the options below.
Leave a Review
If you liked this conversation, we'd be thrilled if you'd let others know by leaving a review on Apple Podcasts. Here's a quick guide for posting a review.

Join Our Facebook Group
Join our Facebook community to network with like-minded leaders, ask us questions, suggest guests and more. We welcome your wealth of experience and hope you will join us in sharing it with others on their leadership journey.
You can join the group here: facebook.com/groups/RemarkableLeadershipPodcast/