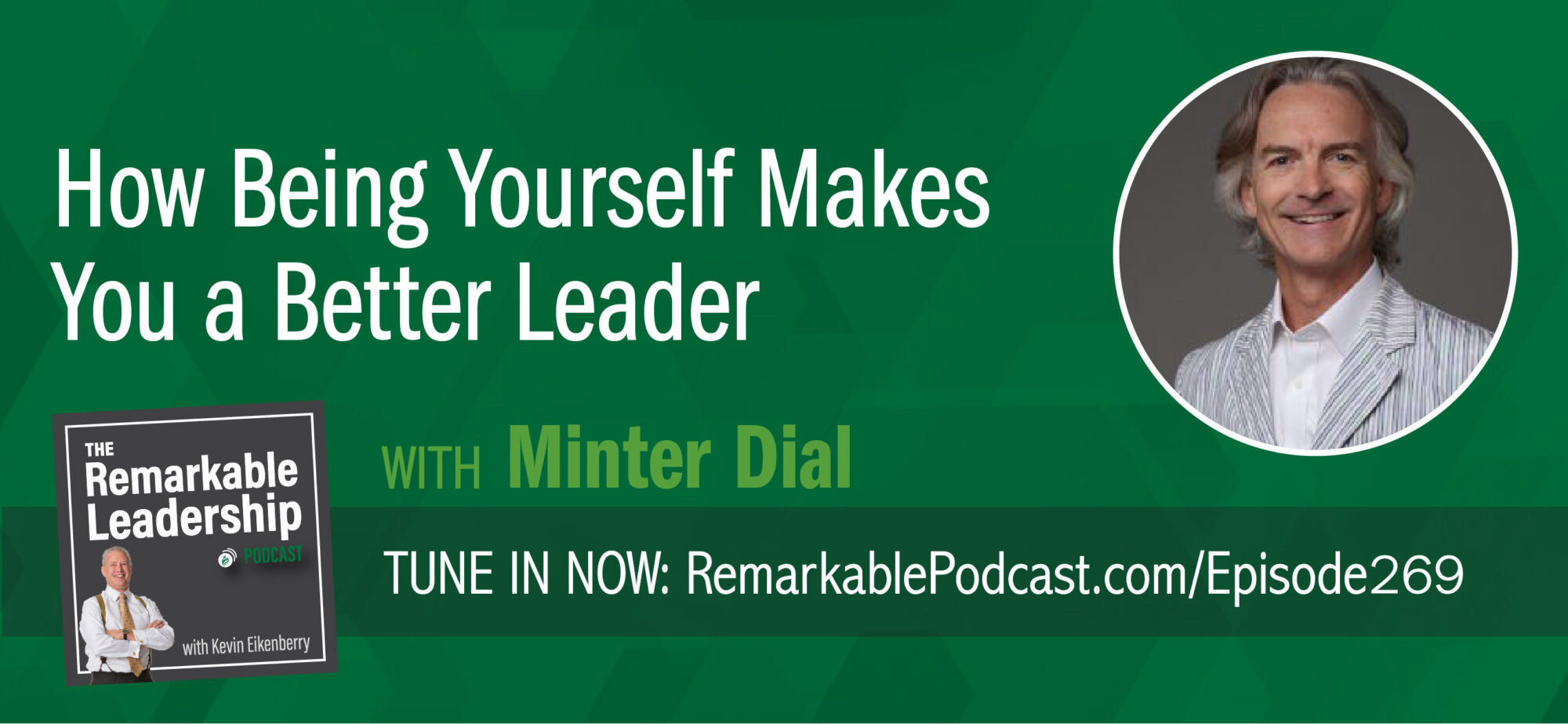 Good leaders take away the "me" factor. Yet, before you successfully lead, you need to know who you are. Minter Dial suggests we take the time (and it takes time) to recognize our strengths, weaknesses, fears, and triggers. When you have this information, you can supplement yourself. Minter's latest book is You Lead, How Being Yourself Makes You A Better Leader. He suggests that you cannot control how you are perceived, but you can control your awareness. When you show your whole self at work, you encourage your team they can be themselves leading to more trust and success.
In this episode, Minter discusses:
Authentic leadership.
Bringing your "whole" self to work.
Merging your professional and personal self.
Remarkable Dialogue
Ask yourself: Do you take the time to reflect?
Leave your answer in the comments below.
This episode is brought to you by…
Unleashing Your Remarkable Potential, Kevin's free weekly e-newsletter. It's full of articles and resources to help you become a more confident and successful leader.

Sign Up!
Additional Leadership Resources
Follow the Podcast
Don't miss an episode! Follow this podcast through the options below.
Leave a Review
If you liked this conversation, we'd be thrilled if you'd let others know by leaving a review on Apple Podcasts. Here's a quick guide for posting a review.

Join Our Facebook Group
Join our Facebook community to network with like-minded leaders, ask us questions, suggest guests and more. We welcome your wealth of experience and hope you will join us in sharing it with others on their leadership journey.
You can join the group here: facebook.com/groups/RemarkableLeadershipPodcast/