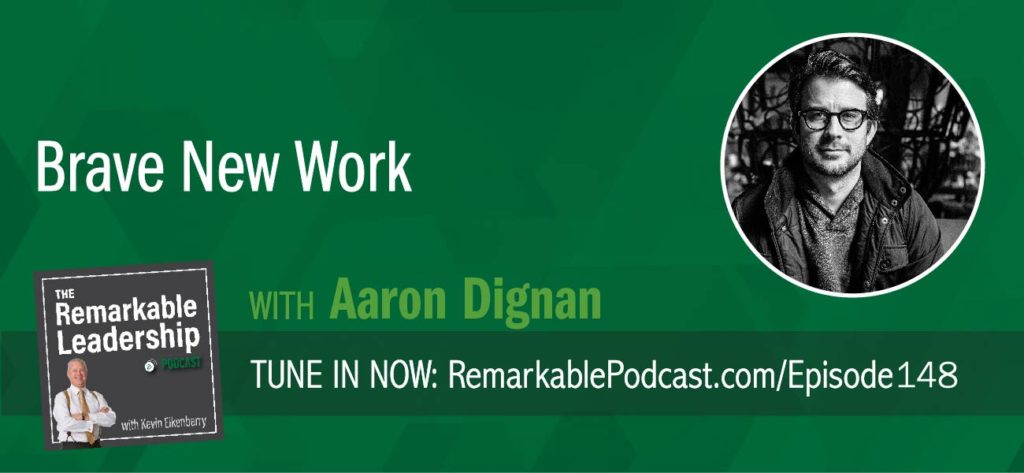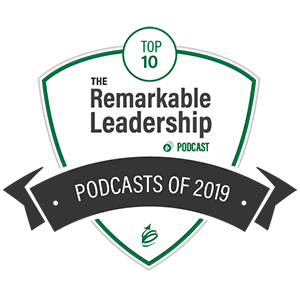 The operating system that worked on the factory floors 100 years ago does not work today, yet we still try to manage from that perspective. Aaron Dignan is looking at the way we work and turning it on its head to do better. Aaron is the founder of The Ready and author of his latest book, Brave New Work: Are You Ready to Reinvent your Organization? Aaron and Kevin discuss building teams that learn and recognizing the complexity of human nature. We need our folks to be making more decisions and they need to do that with a purpose. Once we can start with how we are connected and can truly answer what is holding us back.
In this episode, Aaron talks about 1. The Future of Work. 2. Fractal purpose. 3. SLAM Teams.
Remarkable Dialogue
Ask yourself: What's stopping you from doing the best work of your life?
Leave your answer in the comments below.
Additional Leadership Resources
Subscribe to the Podcast
Don't miss an episode! Subscribe to this podcast through the options below.
Leave a Review
If you liked this conversation, we'd be thrilled if you'd let others know by leaving a review on Apple Podcasts. Here's a quick guide for posting a review.

Join Our Facebook Group
Join our Facebook community to network with like-minded leaders, ask us questions, suggest guests and more. We welcome your wealth of experience and hope you will join us in sharing it with others on their leadership journey.
You can join the group here: facebook.com/groups/RemarkableLeadershipPodcast/