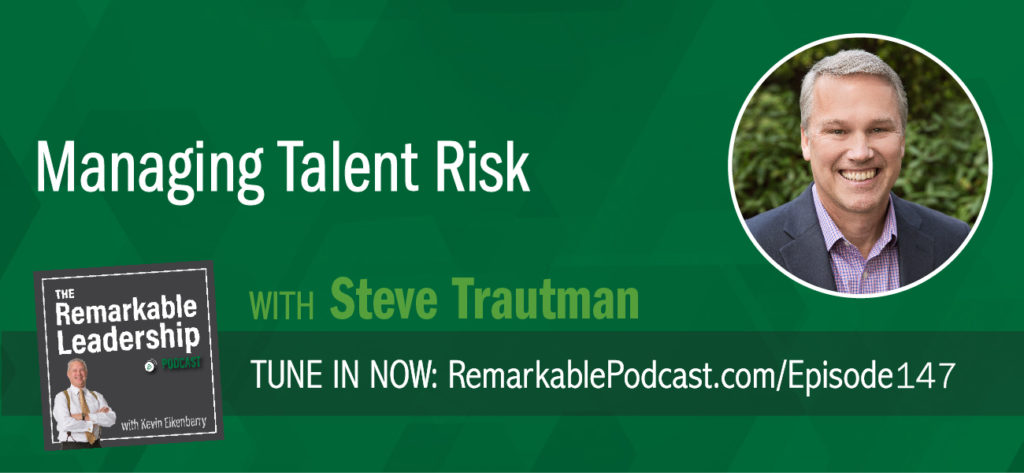 Leaders at all levels in an organization manage most business risks daily. Steve Trautman joins Kevin to talk about how you can manage talent risk, which is critical in today's employment environment. Steve is the author of Do You Have WHO It Takes: Managing Talent Risk in a High Stakes Technical Workforce. He and Kevin talk about ideas for every level of an organization (including the corporate board) to manage talent risk with hard data. He debunks some common talent myths and feedback to encourage the right types of learning in the workplace.
In this episode, Steve 1. Defines talent risk. 2. Shares common talent myths. 3. Discussed the cost of not managing talent risk.
Remarkable Dialogue
Ask yourself: Have you defined an end to change?
Leave your answer in the comments below.
Additional Leadership Resources
Subscribe to the Podcast
Don't miss an episode! Subscribe to this podcast through the options below.
Leave a Review
If you liked this conversation, we'd be thrilled if you'd let others know by leaving a review on Apple Podcasts. Here's a quick guide for posting a review.

Join Our Facebook Group
Join our Facebook community to network with like-minded leaders, ask us questions, suggest guests and more. We welcome your wealth of experience and hope you will join us in sharing it with others on their leadership journey.
You can join the group here: facebook.com/groups/RemarkableLeadershipPodcast/