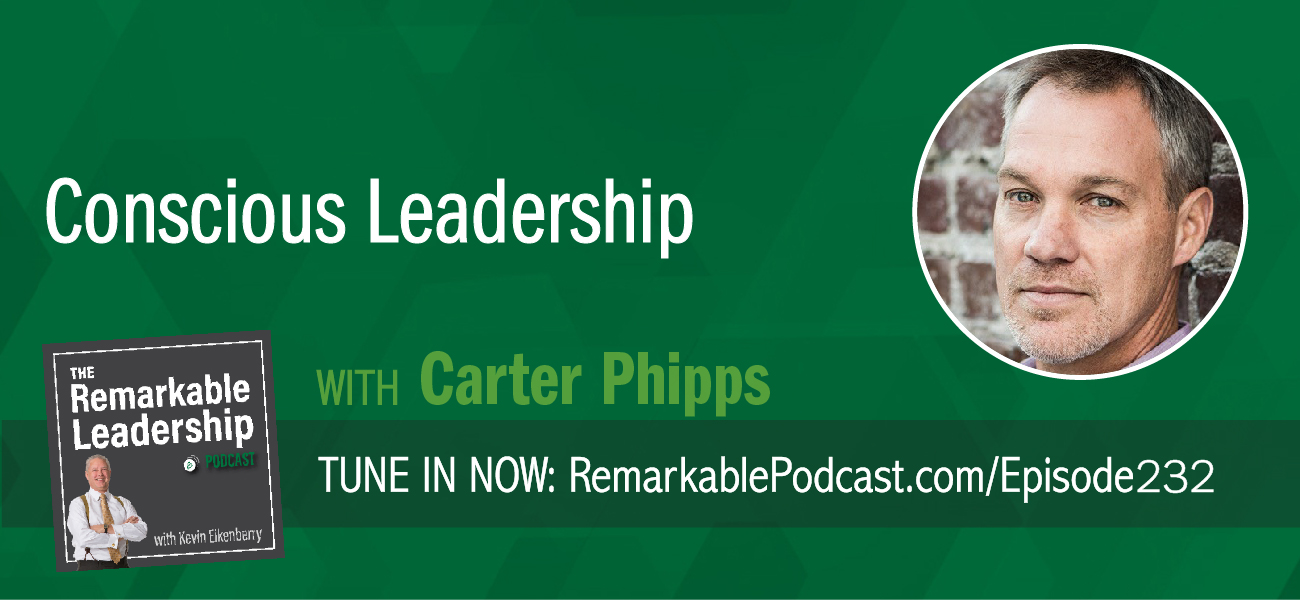 It's all about your journey, your journey of growth and development. When you find your passion and purpose, you will bring other people to the table for a shared vision. This will lead to success. Carter Phipps is coauthor of Conscious Leadership: Elevating Humanity Through Business with Steve McIntosh, and Whole Foods Market CEO John Mackey. Carter and Kevin discuss principles and mindsets for value-based leadership. He shares examples of what purpose first means and the importance of looking beyond a transaction to how it impacts the other stakeholders. Carter also shares thoughts on the need for both competition and collaboration to get the best answer.
In this episode, Carter
Defines conscious leadership.
Discusses purpose first.
Explains why love should be part of the business language.

Remarkable Dialogue

Ask yourself: How do you find your purpose?

Leave your answer in the comments below.

This episode is brought to you by…

From Manager to Remarkable Leader, Kevin's Flagship workshop based on his proven leadership model.


Learn more

Additional Leadership Resources
Subscribe to the Podcast
Don't miss an episode! Subscribe to this podcast through the options below.
Leave a Review
If you liked this conversation, we'd be thrilled if you'd let others know by leaving a review on Apple Podcasts. Here's a quick guide for posting a review.

Join Our Facebook Group
Join our Facebook community to network with like-minded leaders, ask us questions, suggest guests and more. We welcome your wealth of experience and hope you will join us in sharing it with others on their leadership journey.
You can join the group here: facebook.com/groups/RemarkableLeadershipPodcast/