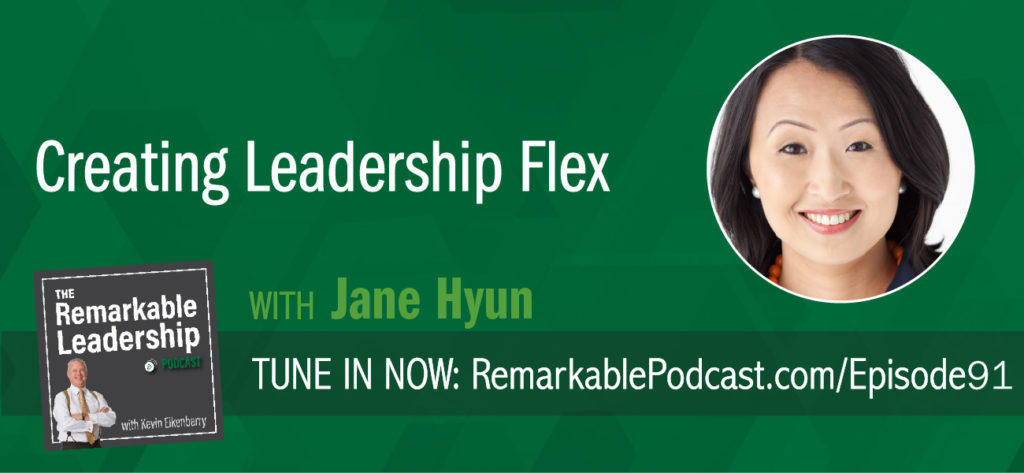 How can we leverage differences to achieve our business goals? The idea of diversity has been around for years and we need to move beyond that to succeed. Jane Hyun, author of Flex: The New Playbook for Managing Across Differences, discusses cultural fluency to navigate across groups. This is vital today as we have seen shifts in not only the demographics of our workforce (i.e. Millennials) but with our investors, vendors, suppliers…
In this episode, find out about:
Cultural fluency.
Flexing.
Power distance.
Remarkable Dialogue
Ask yourself: Have you thought about the power distance in your organization?
Leave your answer in the comments below.
Additional Leadership Resources
Subscribe to the Podcast
Don't miss an episode! Subscribe to this podcast through the options below.
Leave a Review
If you liked this conversation, we'd be thrilled if you'd let others know by leaving a review on Apple Podcasts. Here's a quick guide for posting a review.

Join Our Facebook Group
Join our Facebook community to network with like-minded leaders, ask us questions, suggest guests and more. We welcome your wealth of experience and hope you will join us in sharing it with others on their leadership journey.
You can join the group here: facebook.com/groups/RemarkableLeadershipPodcast/