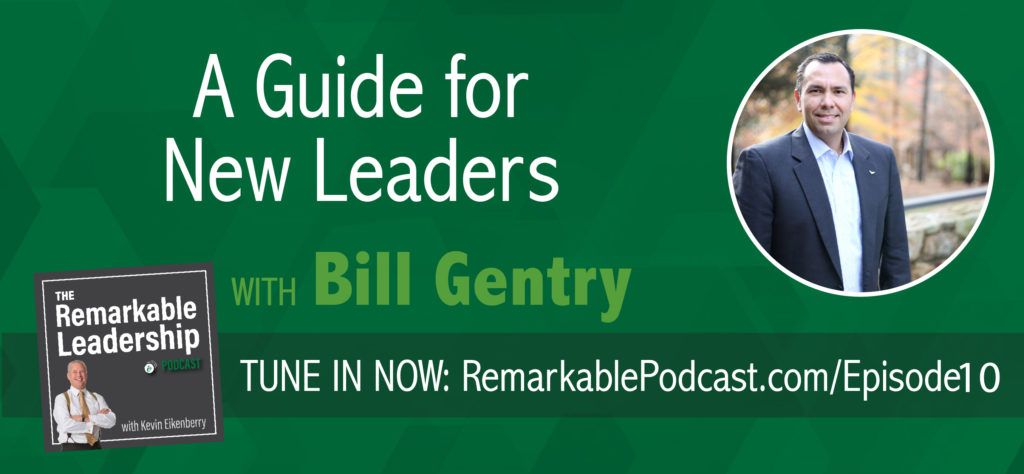 In today's episode, I'm talking with Bill Gentry, author, and a teacher and researcher at the Center for Creative Leadership. In addition to his new book, Be the Boss Everyone Wants to Work for: A Guide for New Leaders, he has over 40 published articles concerning leadership and has given many presentations on the practical application of his research. Whether you're a rookie manager or a seasoned leader, I think you'll love our conversation about shifting your mindset, and "flipping your script," by focusing your efforts onto those you lead and their own successes!
Listen to the Audio
In this episode, you'll discover:
Six practical, actionable ways to "flip your script" and lead successfully as a new leader
Tips for first-time leaders to be more effective and successful
How to successfully delegate: determining what part of the job to let go of, and the part you keep as a leader
"A great leader should be able to tell those they lead why they matter."

– Bill Gentry
Remarkable Dialogue
Let's get the conversation started with a question that Bill mentions in today's episode:
"As a new leader, what can you do to be more effective?"
Leave your answer in the comments below.
Additional Leadership Resources
Subscribe to the Podcast
Don't miss an episode! Subscribe to this podcast through the options below.
Leave a Review
If you liked this conversation, we'd be thrilled if you'd let others know by leaving a review on Apple Podcasts. Here's a quick guide for posting a review.

Join Our Facebook Group
Join our Facebook community to network with like-minded leaders, ask us questions, suggest guests and more. We welcome your wealth of experience and hope you will join us in sharing it with others on their leadership journey.
You can join the group here: facebook.com/groups/RemarkableLeadershipPodcast/