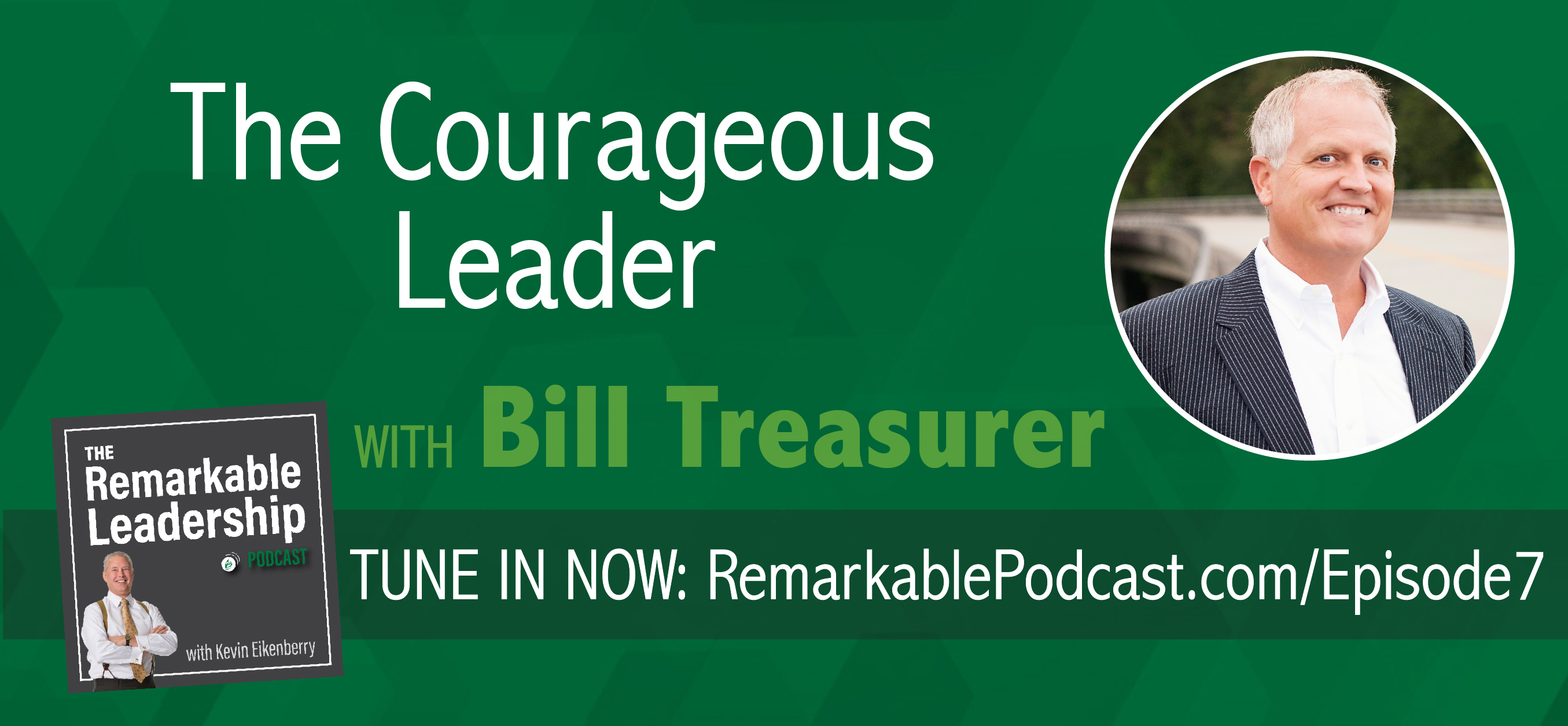 In this episode, I'm talking with Bill Treasurer, the Chief Encouragement Officer (CEO) of Giant Leap Consulting. Bill is a bestselling author and internationally known consultant, as well as a former US High Diving Team Captain and cancer survivor. Bill shares insights about what it takes to be a courageous leader, both at work and in life. I know you'll love our conversation and will walk away with ideas you can use with your team right away.
Listen to the Audio
In this episode, you'll discover:
How to move from being uncomfortable to being comfortable as a leader
Ways to help your team develop confidence and competence simultaneously
The #1 virtue of business and leadership
"All leaders have high dive moments."

– Bill Treasurer
Remarkable Dialogue
We get the most from any learning experience when we are engaged, asking questions and participating. Let's get the conversation started with a question:
Every leader takes a high dive at some point in their life. What high dives have you taken?
Leave your answer in the comments below.
Additional Leadership Resources
Subscribe to the Podcast
Don't miss an episode! Subscribe to this podcast through the options below.
Leave a Review
If you liked this conversation, we'd be thrilled if you'd let others know by leaving a review on Apple Podcasts. Here's a quick guide for posting a review.

Join Our Facebook Group
Join our Facebook community to network with like-minded leaders, ask us questions, suggest guests and more. We welcome your wealth of experience and hope you will join us in sharing it with others on their leadership journey.
You can join the group here: facebook.com/groups/RemarkableLeadershipPodcast/