You don't need to be a special person to be a high-stakes leader; we all have those qualities. Further, these qualities can be strengthened in those who want to reach their leadership potential. Constance Dierickx specializes in working with organizations in high-stakes transitions (such as mergers and acquisitions) and is the author of High-Stakes Leadership: Leading Through Crisis with Courage, Judgment, and Fortitude. She joins Kevin to talk about these core leadership qualities.
In this episode, Constance defines:
Organizational crisis.
Critical aspects of leadership, regardless of level.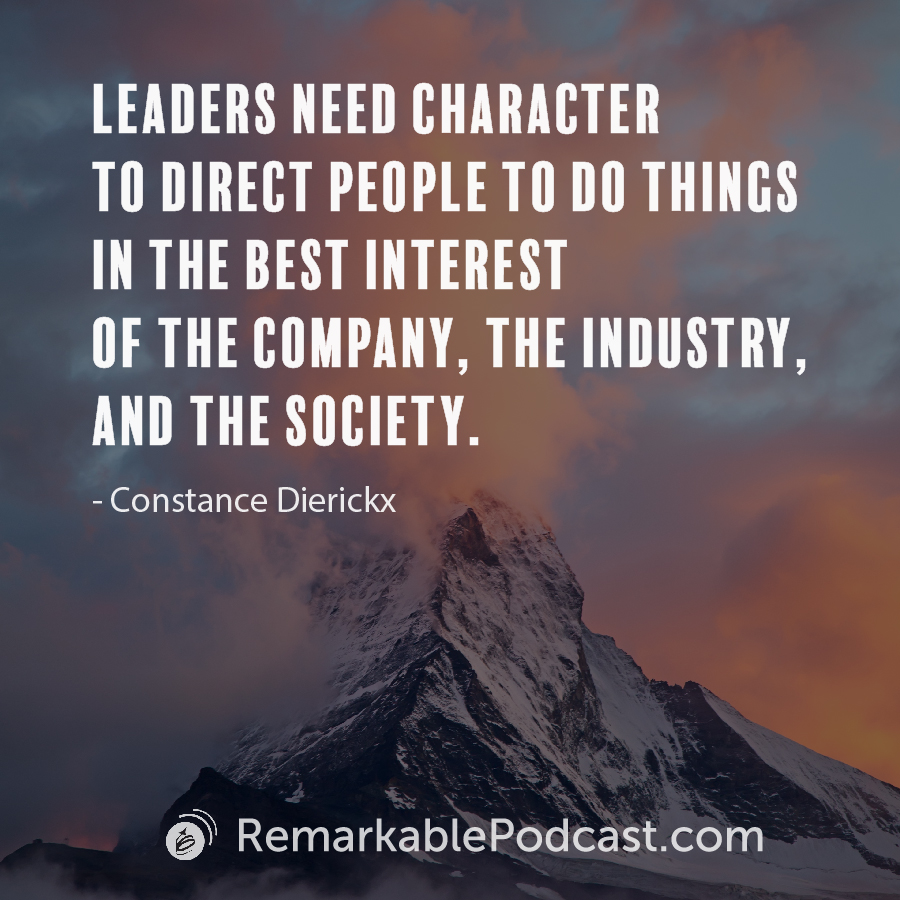 Remarkable Dialogue
Ask yourself: What are the risks that you are not seeing?
Leave your answer in the comments below.
Additional Leadership Resources
Subscribe to the Podcast
Don't miss an episode! Subscribe to this podcast through the options below.
Leave a Review
If you liked this conversation, we'd be thrilled if you'd let others know by leaving a review on Apple Podcasts. Here's a quick guide for posting a review.

Join Our Facebook Group
Join our Facebook community to network with like-minded leaders, ask us questions, suggest guests and more. We welcome your wealth of experience and hope you will join us in sharing it with others on their leadership journey.
You can join the group here: facebook.com/groups/RemarkableLeadershipPodcast/