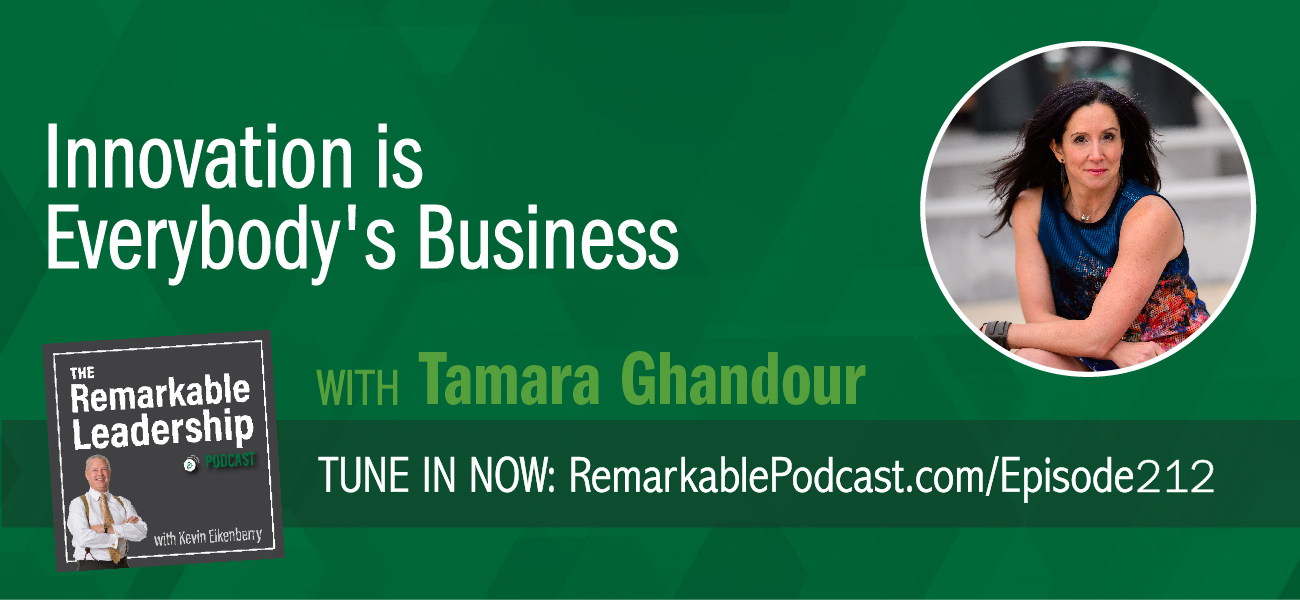 Are you innovative or do you leave that to other people? Tamara Ghandour discovered that innovation was something we all can do. Further, it's not if we innovate, but how we innovate (we are all unique). Tamara created The Innovation Quotient Edge (IQE) (available on her website), which reveals your unique Everyday Innovator style and offers insight into how you bring your best self in everything you do. She is also the author of Innovation is Everybody's Business: How to Ignite, Scale, & Sustain Innovation for Competitive Edge. Kevin and Tamara discuss different aspects of innovation, including human-centered vs. process centered innovation and whether you want to be better or different. They touch on why we struggle to see ourselves as innovators and how to build a team of innovators who make an impact.
In this episode, Tamara shares:
Science and style to innovation.
Triggers of innovation.
How leaders create innovation.
The importance of the open loop.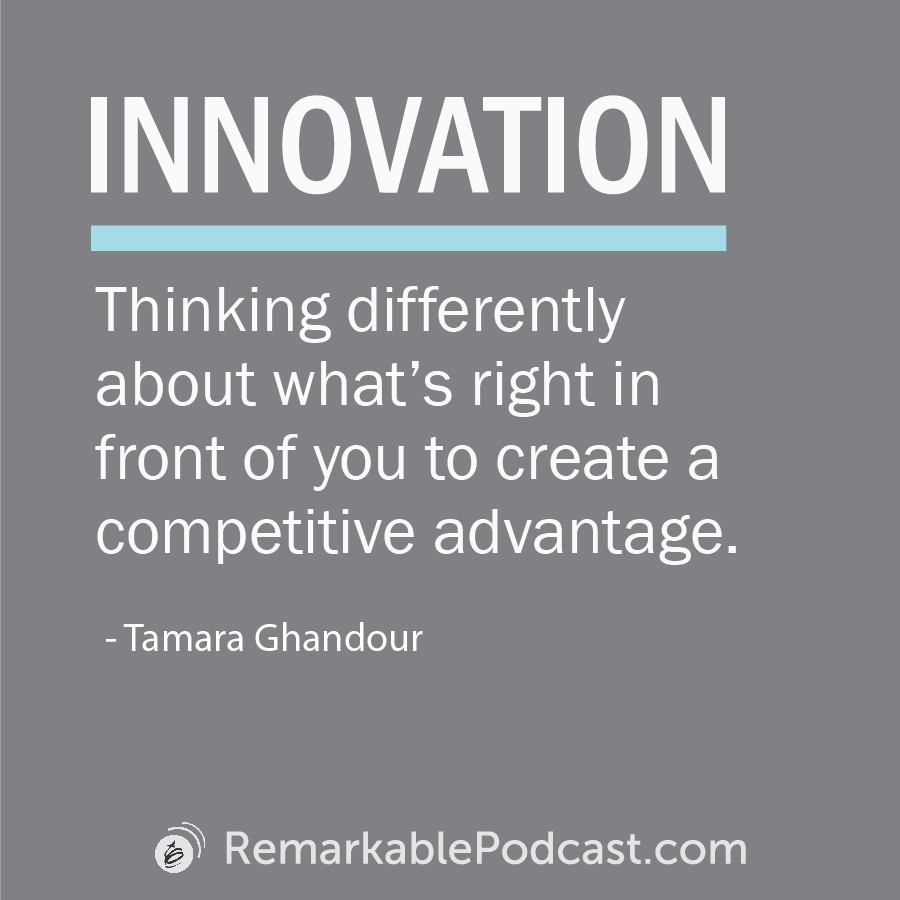 Remarkable Dialogue
Ask yourself: Are you rewarding outcomes or behavior?
Leave your answer in the comments below.
This episode is brought to you by…
Unleashing Your Remarkable Potential, Kevin's free weekly e-newsletter. It's full of articles and resources to help you become a more confident and successful leader.

Sign Up
Additional Leadership Resources
Subscribe to the Podcast
Don't miss an episode! Subscribe to this podcast through the options below.
Leave a Review
If you liked this conversation, we'd be thrilled if you'd let others know by leaving a review on Apple Podcasts. Here's a quick guide for posting a review.

Join Our Facebook Group
Join our Facebook community to network with like-minded leaders, ask us questions, suggest guests and more. We welcome your wealth of experience and hope you will join us in sharing it with others on their leadership journey.
You can join the group here: facebook.com/groups/RemarkableLeadershipPodcast/