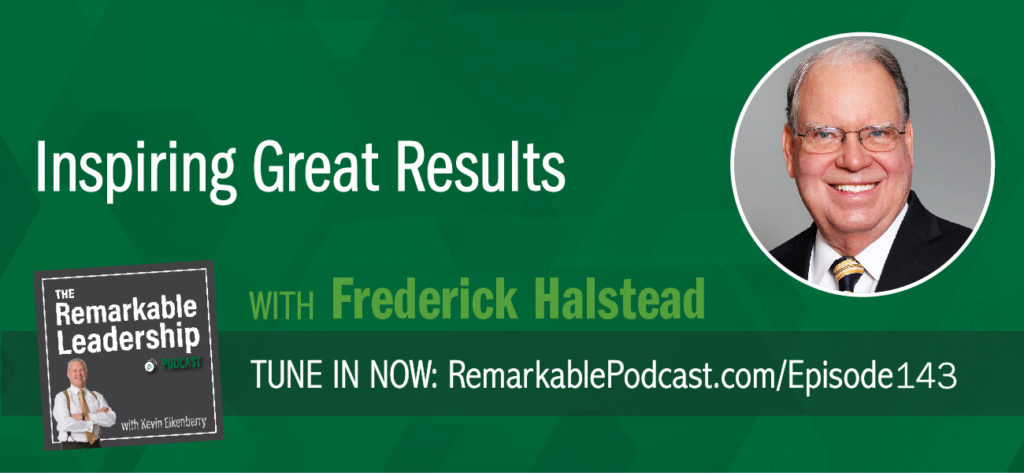 Fred Halstead is an executive coach and author of Leadership Skills that Inspire Incredible Results. He sits down with Kevin to talk about the little things, like listening and asking questions, you can do to be a more effective leader. Although he mentions these are little things, this does not mean they are easy, and you must be intentional. Fred discusses that interrupting, with a purpose, invites the other purpose to explore their thinking. The more you can listen and ask questions, the more they are going to trust and respect you.
In this episode, Fred shares 1. Inhibitors to thinking. 2. The power of questions. 3. The importance of acknowledgment.
Remarkable Dialogue
Ask yourself: What are your motivating factors?
Leave your answer in the comments below.
Additional Leadership Resources
Subscribe to the Podcast
Don't miss an episode! Subscribe to this podcast through the options below.
Leave a Review
If you liked this conversation, we'd be thrilled if you'd let others know by leaving a review on Apple Podcasts. Here's a quick guide for posting a review.

Join Our Facebook Group
Join our Facebook community to network with like-minded leaders, ask us questions, suggest guests and more. We welcome your wealth of experience and hope you will join us in sharing it with others on their leadership journey.
You can join the group here: facebook.com/groups/RemarkableLeadershipPodcast/